Been wanting to do this for a while and finally got the opportunity. On top of my usual forging ragged gray T-shirt and dirty jeans I have my "fringe element" jacket, the matching hat, a necklace I made from gears that I wear on "artsy" occasions, two recently finished blades (Belligerence and Overbuilt), my bullwhip, my German Army backpack (which I've had since junior high, also carried by Dr. Jones in that business with the crystal skull), my Mossberg 500, and the Marlin 336 my brother has loaned me long-term. Yes, I'm left-handed.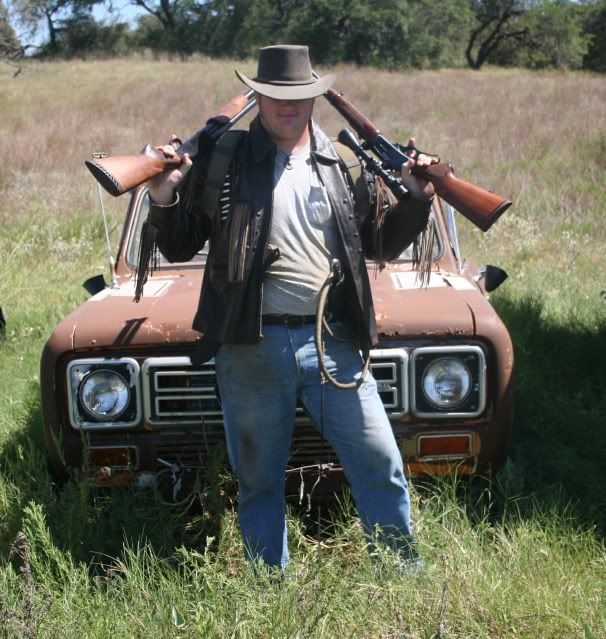 Let the silliness commence!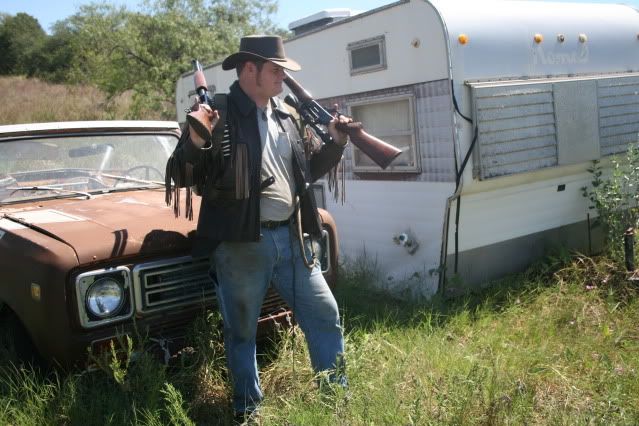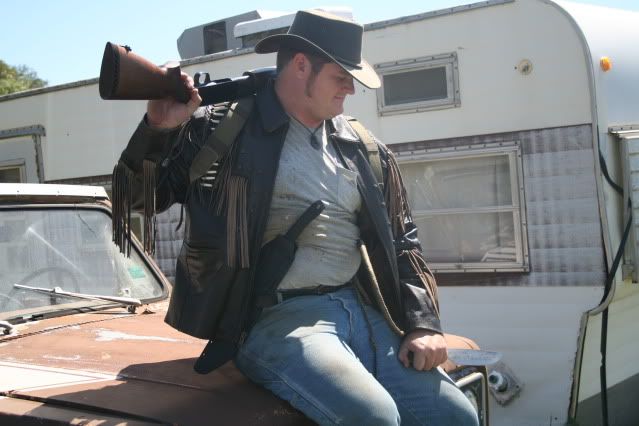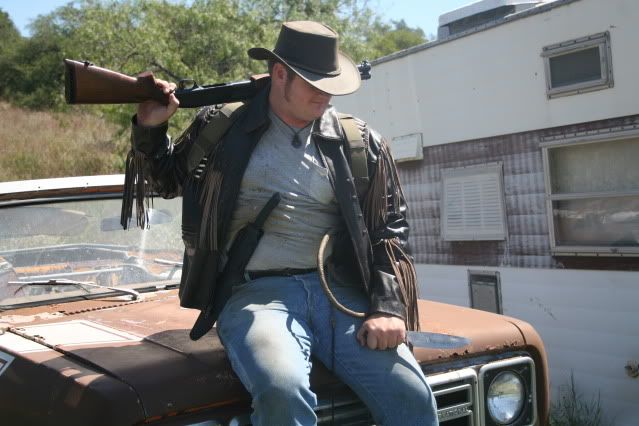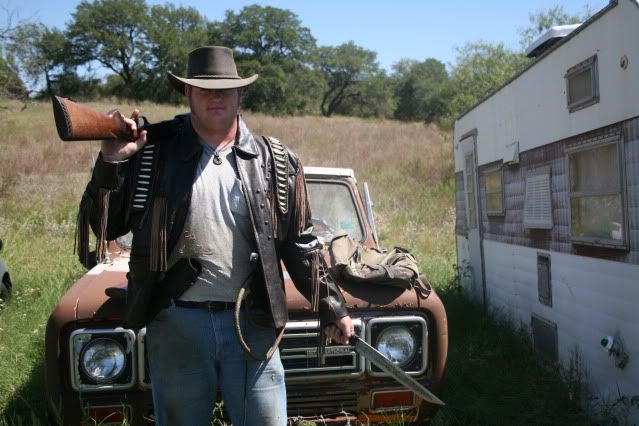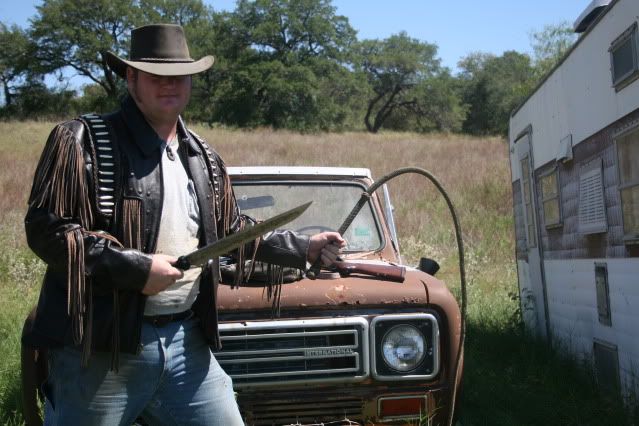 This is my favorite picture of the lot.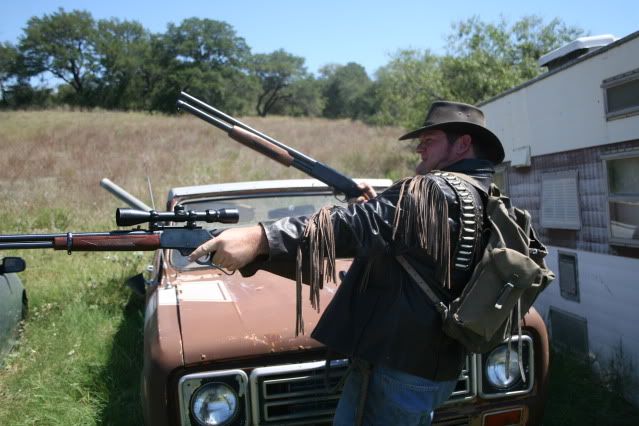 But you need to sight carefully.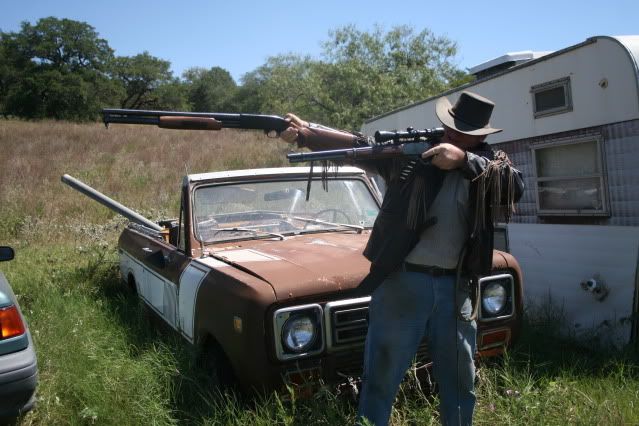 Note that with Belligerence slung behind me like this, it's impossible for me to actually reach it.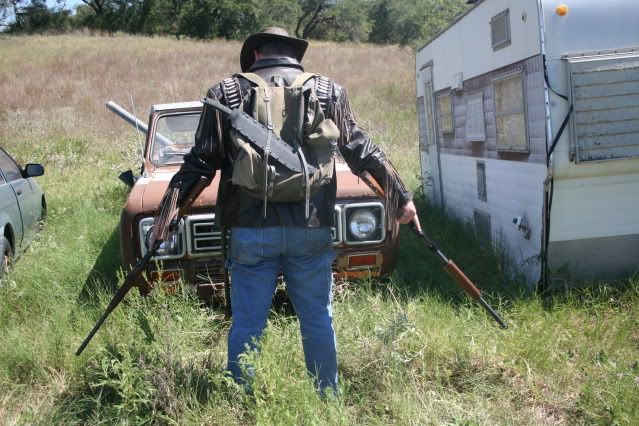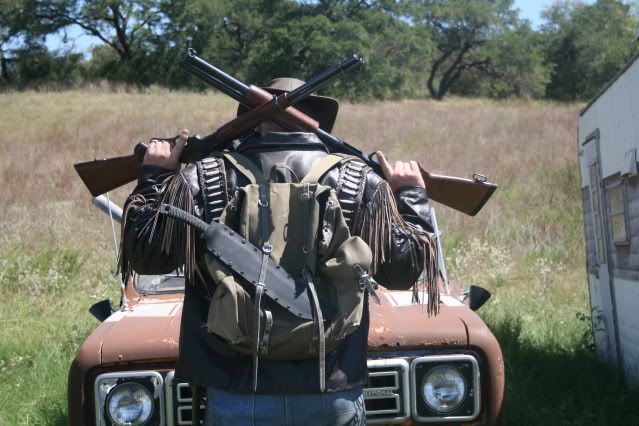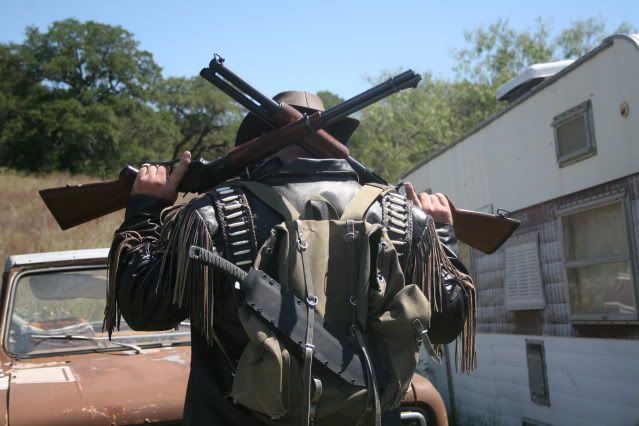 Up in the bed of the Scout: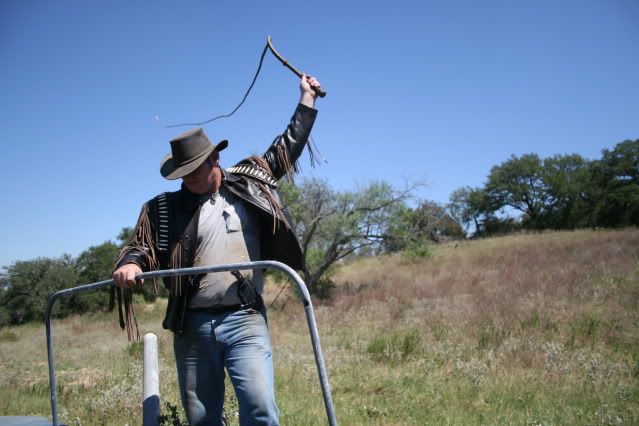 In this one, I'm actually sighting in on a sunflower on the hill across the way.
The last view of a zombie as I swoop in on my rusty chariot.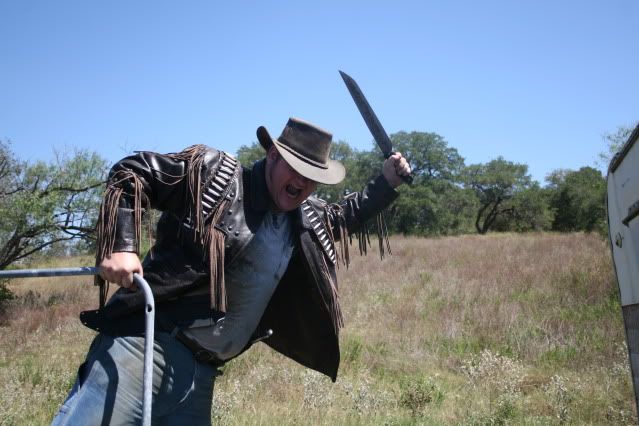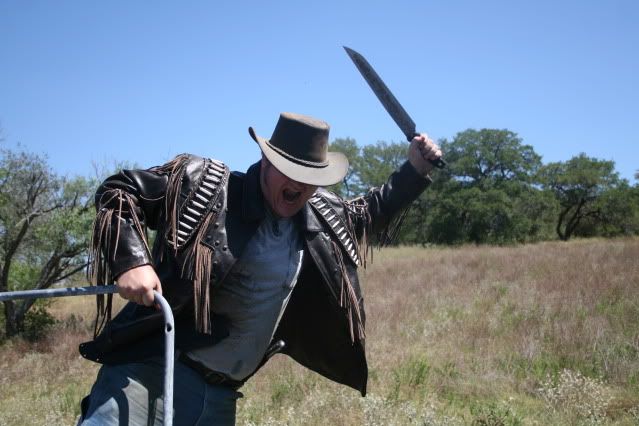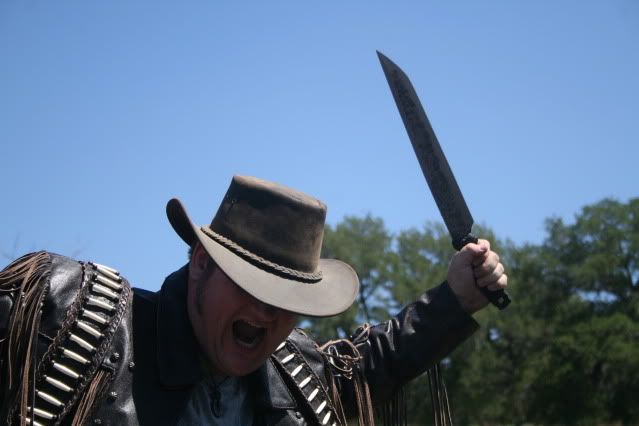 A quietly contemplative moment.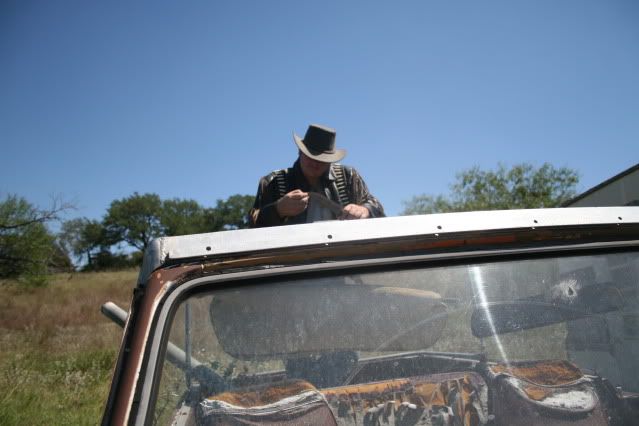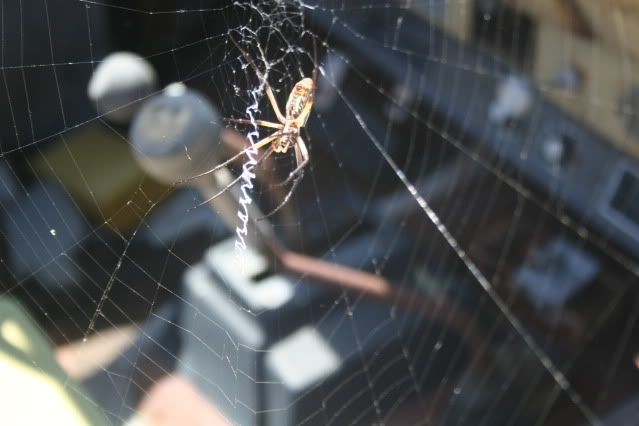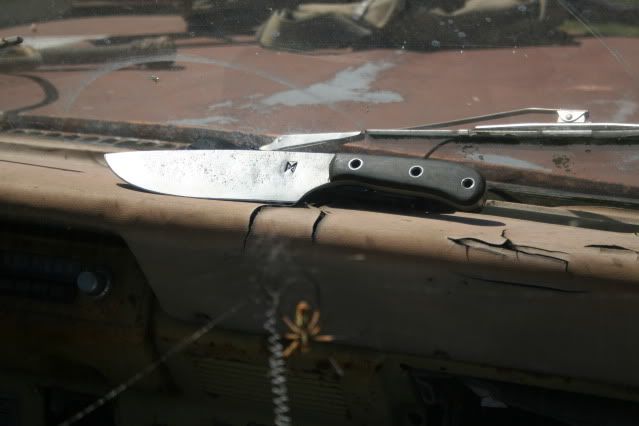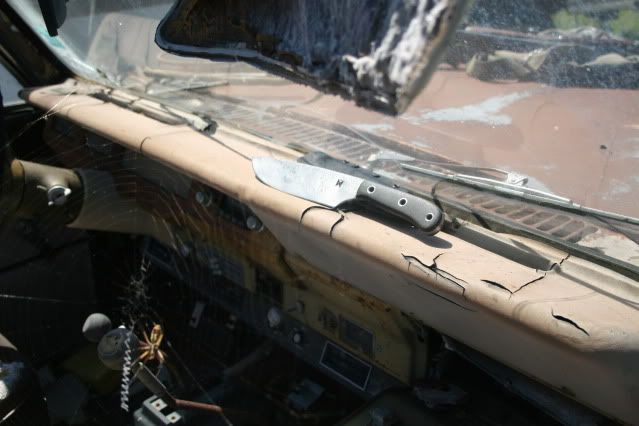 I didn't realize until I was sorting through the pics that this series made it look like I was attacking the little pinch spider.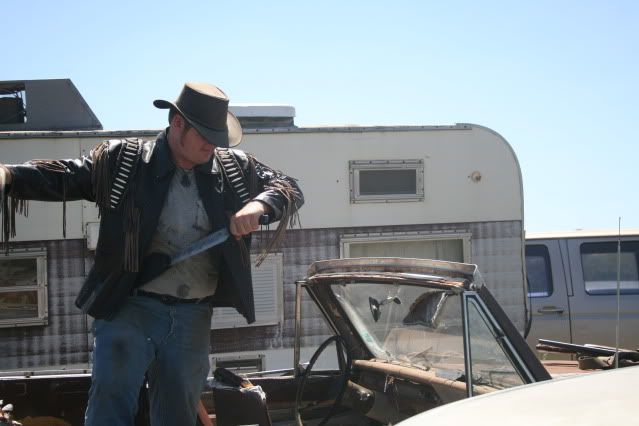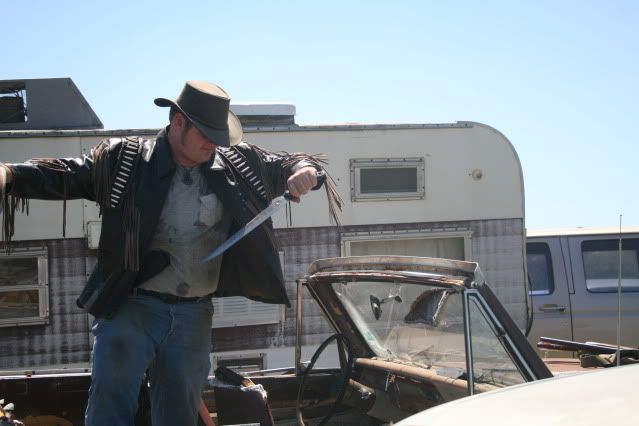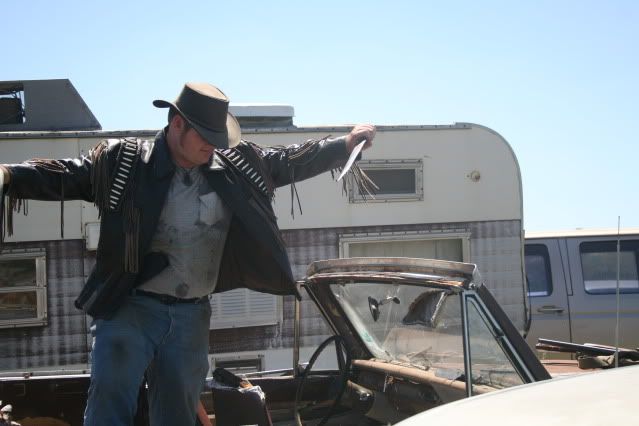 By the time we got through, it was getting pretty warm and I was glad to get the jacket off. Also, with the blades stuck through the belt like that, it was kind of hard to move around and was difficult climbing into the Scout.
Showed me just how contrived photo shoots really are.