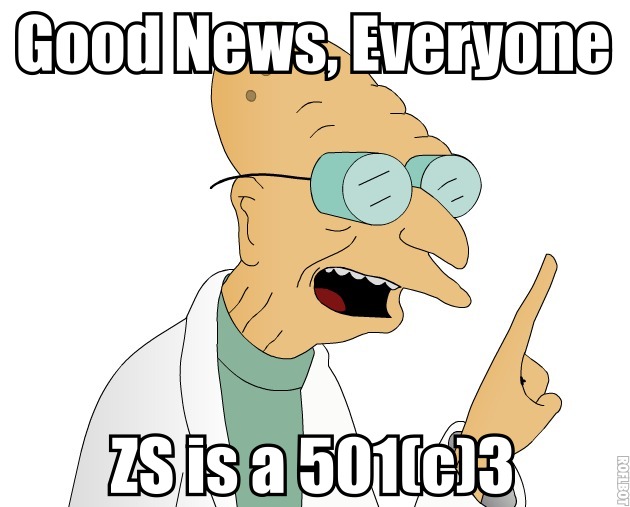 We are pleased to announce that Zombie Squad International, Inc. is now a tax-exempt non-profit organization under section 501(c)3 of the US tax code!
What does this mean? Well, it means a lot more work for our chapter officers, but it also means that we can now collect and distribute funds directly for disaster relief instead of collecting and giving them to a third party non-profit. It also means that any donations you make to ZS can be deducted from your income taxes, so this might be a good time to go donate to our Hurricane Sandy Relief Drive!
It also means that your annual membership dues are tax deductible, so sign up or renew now!
Finally, our tax-exempt status is retroactive to our application date of 01 January 2012, so any donations you've made or memberships you've purchased/renewed this calendar year are tax deductible. Make sure you have copies of your PayPal receipts. Please note that merchandise purchases are not tax deductible due to the goods you receive for your monies.