It's getting close to 'show off your gear/skills' contest time..... so let's have some input.
I'm thinking of a spring/summer contest may 1st. through july 31st. , giving everyone enough time to; sort out the details, get out, take some photos, and get an entry in.
timeline: negotiable, I'd like everyone who wants to enter has the ability to. We have to have a deadline though... a July 31st ending date should give us enough time to get out, get an entry in and gather our senses and get ready for fall/winter.
Rules: Impress the Judges, show skills, share knowledge...
ninja-elbow wrote:

Go get dirty, do this contest or don't... just go out and use your shit and get it dirty.

That's the best part. Back yard, friend's property, 1 mile hike, car camping trip, urban adventure, 12 mile a day hump over 3 days... all of them count and can be learned from. You'd be amazed at what you'll learn.
and most importantly -
Photograph your trip extensively... bring a camera (or two), phones don't take very good photos, take a couple of photos (or videos) of each aspect of your entry so they turn out. Your photos/videos are how we see what you did and how you did it. Take some time, make it count and make it look good.
How and where is up to you.
Judges: Scurvy, Flying Lead , ( t.b.a. ) , and ( t.b.a. )
Prizes: Yes... ( t.b.a )
How do you impress the judges, and get some loot? well, look at the past winners:
Regulator : winter 2010/11 -winner-:
viewtopic.php?f=14&t=74817&start=96#p1655510
sigboy40 : summer 2011 -winner-:
http://zombiehunters.org/forum/viewtopi ... 2#p1799041
takaaco78 autumn 2011 -winner-:
viewtopic.php?f=14&t=84228&start=48#p1884352
beast1210 winter 2012 -winner- :
http://zombiehunters.org/forum/viewtopi ... 2#p2003592
presentation, skills, innovation, effort, and time spent showing what you can do seem to be the formula....
catagories? open for discussion, I'd like to see some "new" people get some prizes.... weather your 14 or 64, if you get out and try some new skills, fail or not, you deserve some recognition...
so let's get started with a "LITTLE" inspirational entry........
it was a nice day today, I decided to get out some 'OLD' gear and set it up:
found a spot, set up my camp: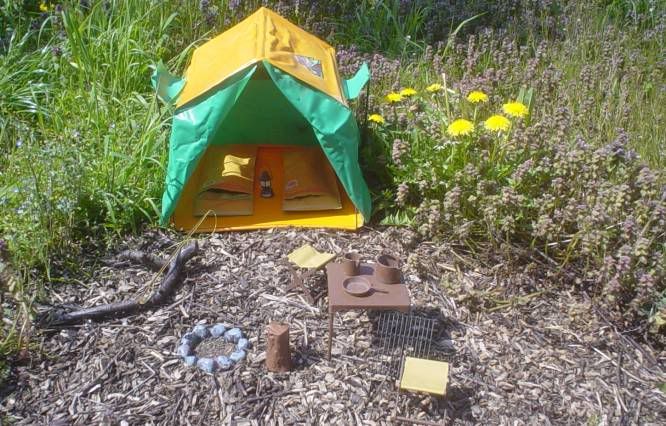 a look inside my tent:
'bow drill' fire: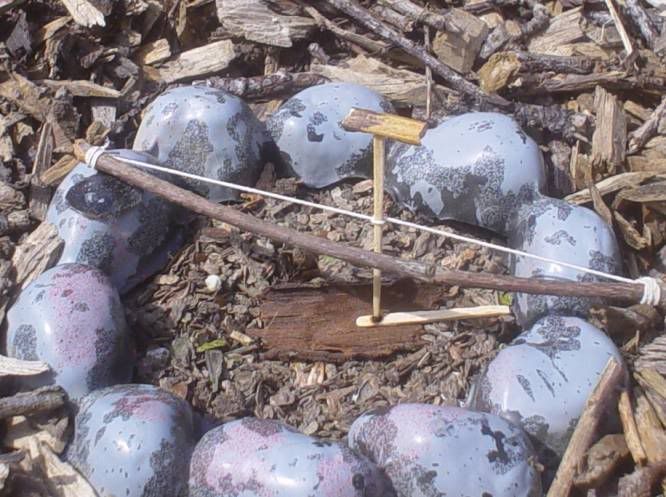 a 'bush craft 'adjustable' pot hanger ( is that a venomous snake??!!?? ):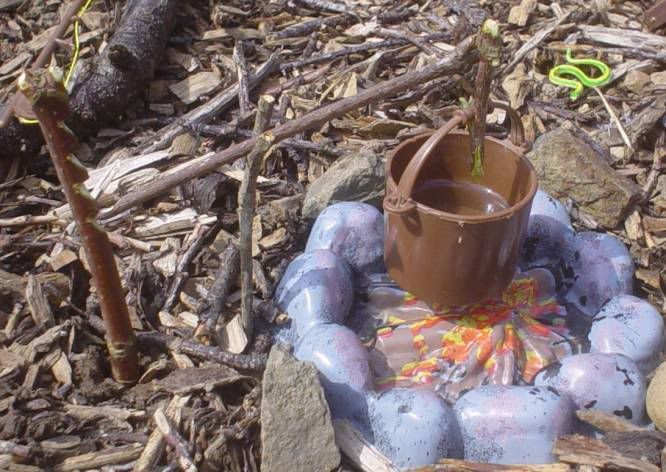 broke out a hatchet I got from my grandfather to split the log I had: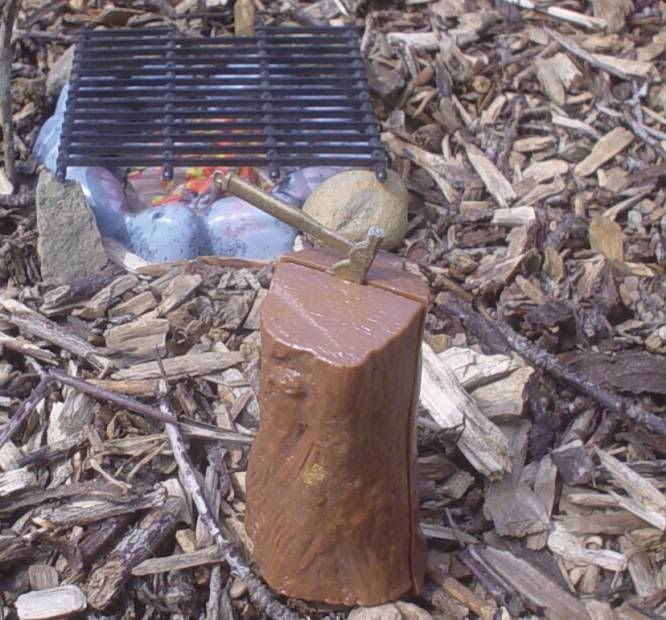 no problem, split easily:
went fishin' , set up a dead fall to trap some food while I was away: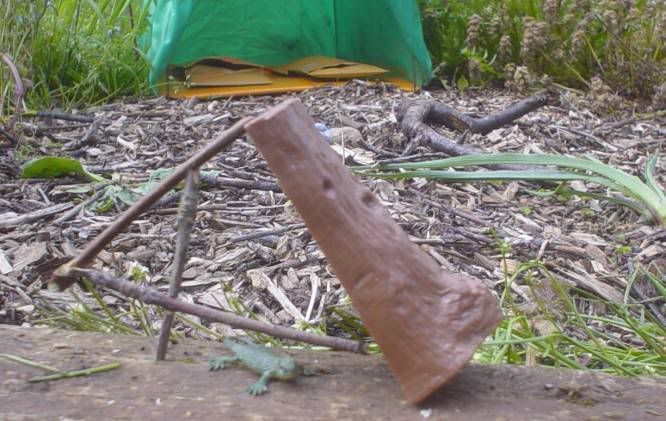 tried some flies, had a fish rise but, no luck...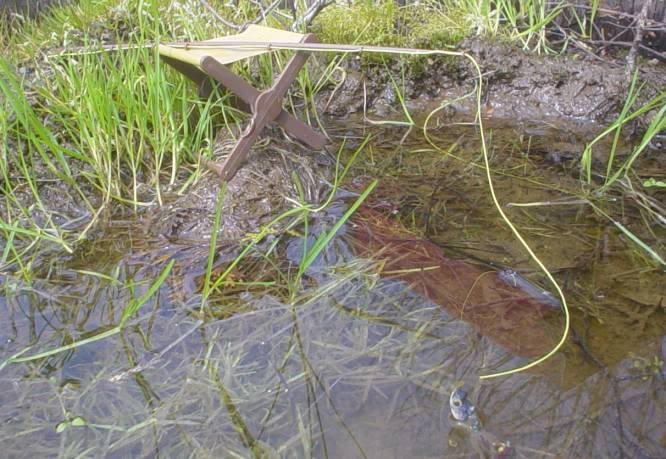 looks like eggs and coffee for dinner: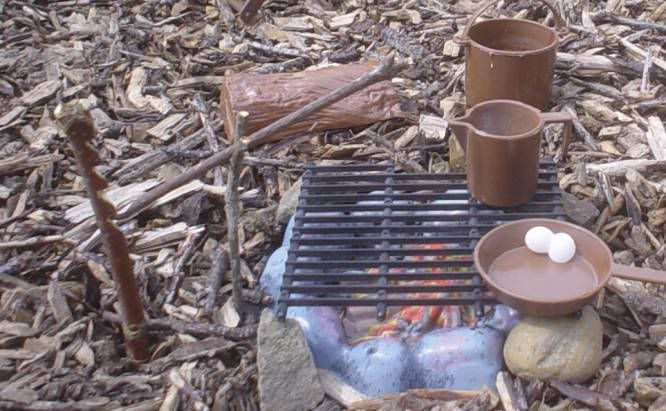 coffee's hot, eggs are done: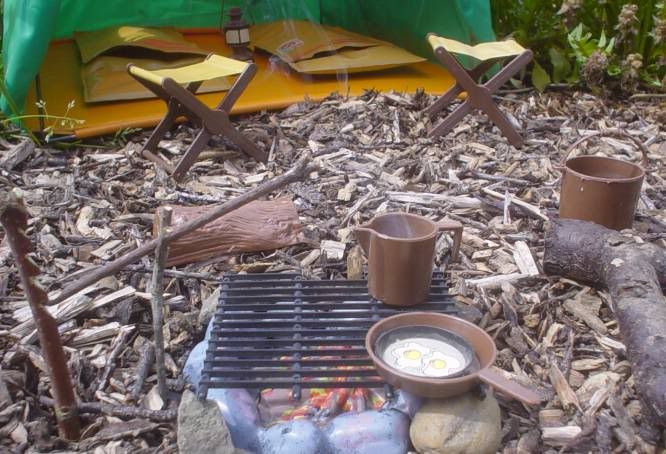 set out some gear for scale, put a dollar in the tent, a quarter in the fire, a card on the table, a dime on the chair and a dime under the dead fall......
~~~~~~~~~~~~~~~~~~~~~~~~~~~~~~~~~~~~~~~~~~~~~~~~~~~~~~~~~~~~~~~~~~~~~~~~~~~~~~~~~~~~~~~~~~~~~~~
advice, complaints, rule-changes, volunteers, input, etc. are welcome.......
judges? if you would like to be a judge... pm me and let me know.
anything I missed? let me know.
( I feel comfortable outdoors, by myself. this contest thing is new for me...)
thanks---