I love my Med. Alice pack, but i hate the frame. It just doesnt fit me properly, when I have the shoulder straps adjusted where I like them the kidney belt rode way to high to be tightened to carry any of the load. I have a long torso for a guy who is only 5'10.
I work in a fabrication shop so my first instinct was to make the stock frame longer, but since PVC is so cheap i decieded to give it a try and this is what i came up with. I used 1/2" sch 40 PVC, T's and elbows. Grand total for the build was a staggering $3.00
Here is the first version, it was an epic fail, "T" shape just wasnt comfortable
So I disassembled that piece of shit, an settled on a contoured "L" shape. Here is what it looks like.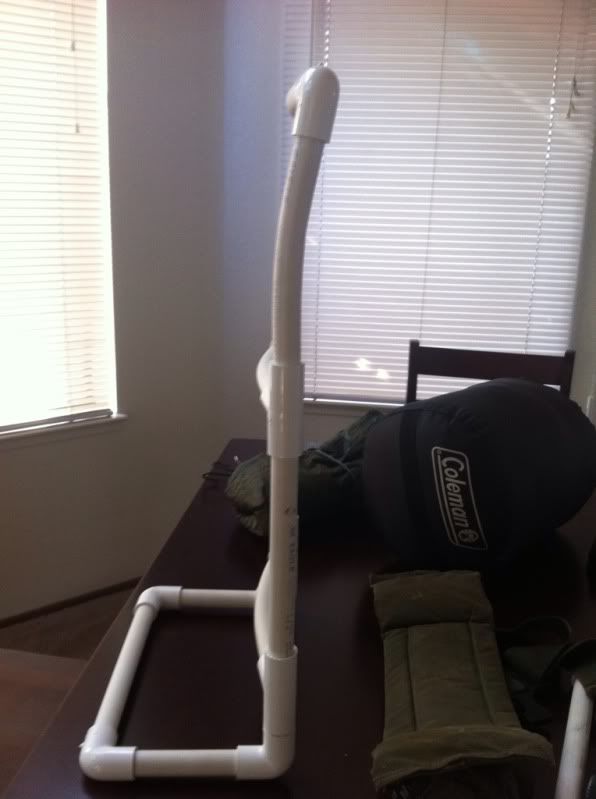 I contoured the pieces of pipe using my oven, 200* for about 5 minutes make it nice and plyable, I rigged up simple jigs to hold the curve while it cooled, once cool it retains the new shape.
Here it is assembled with a smaller shoulder bag for day trips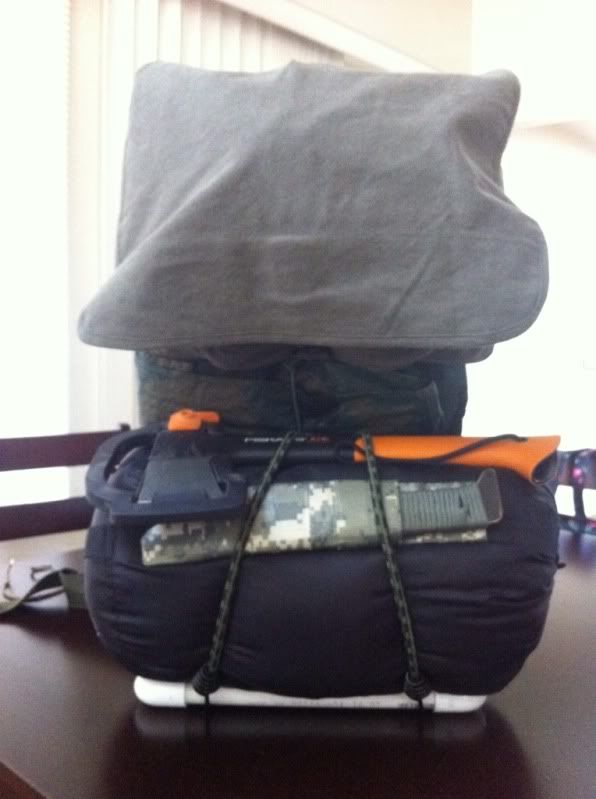 And here is the version which I will most likely stick with, a Med. Alice pack. My frame is a full 3" longer, so using a Med. I have room to strap my sleeping bag under the ruck, the "L" shape makes for a nice shelf!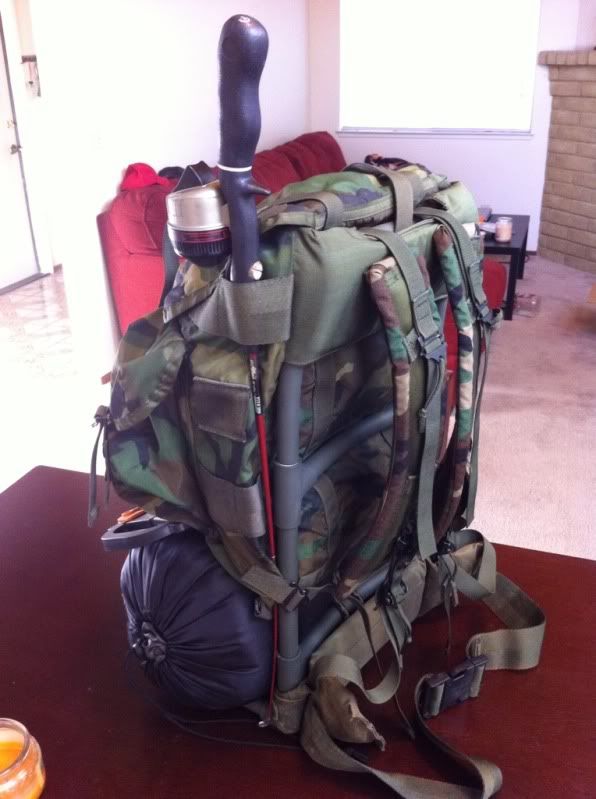 Being a full 3" longer puts the kidney belt about my butt and belove my "love handles", I can cinch the shit out of it and take the load off my sholders. The PVC also flex's very nicely which adds a degree of comfort.
On a side note, My G/F doesnt find this setup as comfortable as the stock frame, she is nearly as tall as me but has a much shorter torso, this frame puts the kidney belt on her butt, That being said a shorter torso would require a shorter frame!
And before anyone posts about PVC not being strong enough, Save that BS for somebody else, I have been working with this stuff for years, Its incredibly strong!! And i understand that in extreme cold it can become brittle, But since i live in California and not the Arctic this is a non issue. My parents sprinkler system doesnt explode everytime it freezes!
I have built tons of stuff with PVC and never had a failure, here is a Float Boat i made using 3/4" pvc and a tarp!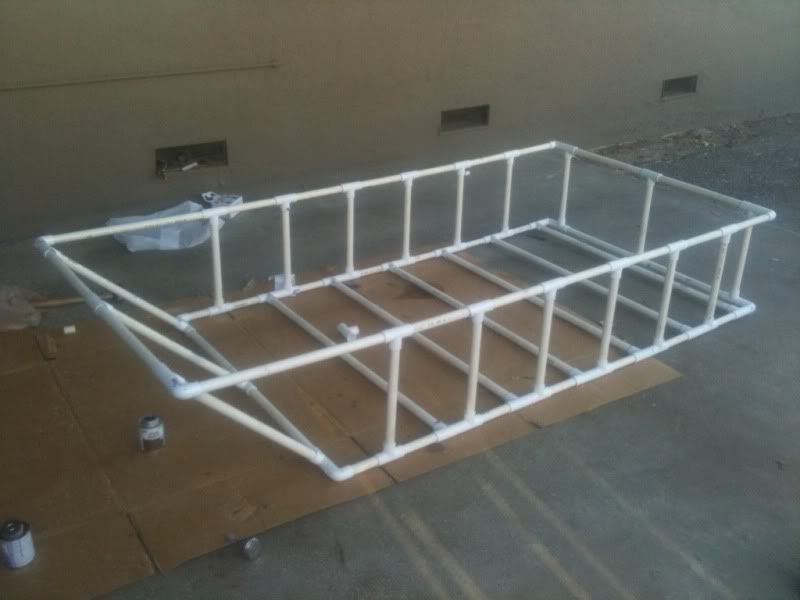 This thing has survived countless float trips with loads well over 400lbs and is still going strong!