I was recently asked to try out the
LifeStraw
personal water filter from
GreenBeetleGear
. Two days later my package came with a new toy to try out.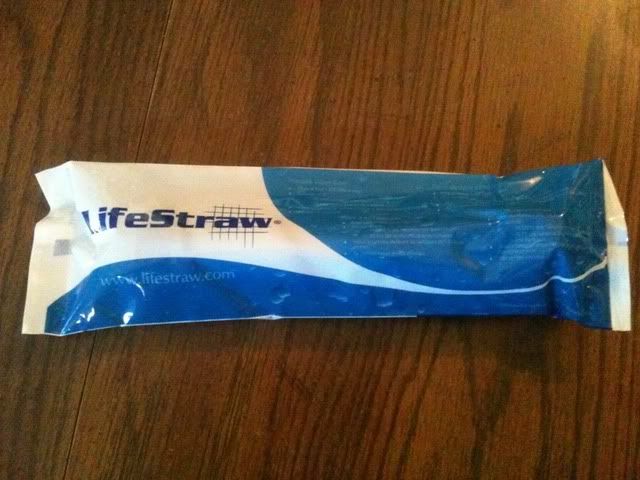 Inside was the
LifeStraw
, a simple to understand manual and a break-away lanyard(quarter added for scale).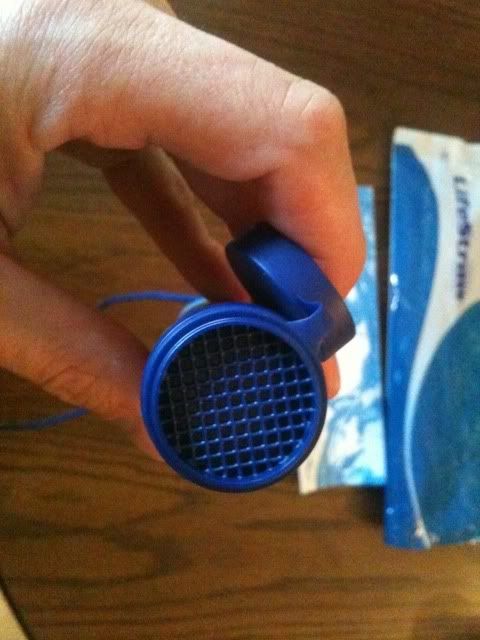 Manual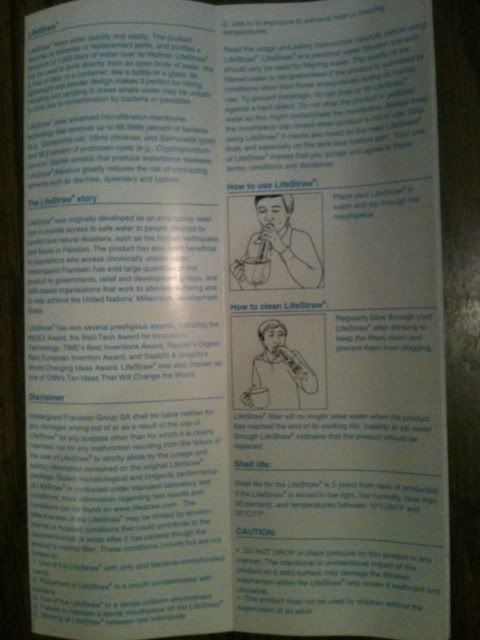 The manual explains the purpose and operation of the LifeStraw. It also says that it has a 3-year shelf life and on the straw is a sticker clearly showing the production date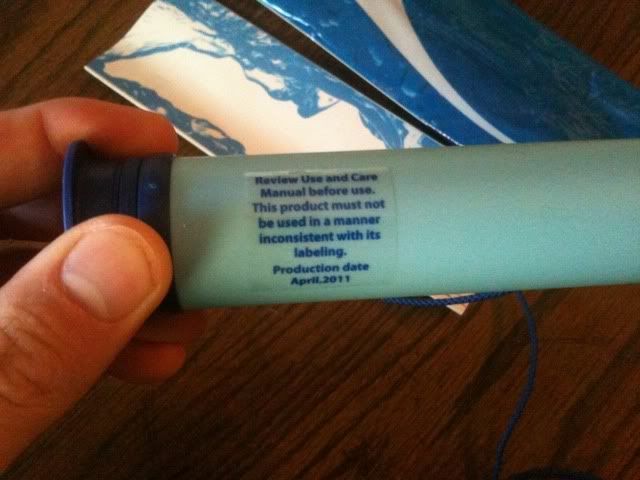 The manual is printed in English, French, Spanish, and Portuguese with simple to understand pictures. Since these filters were designed for the expressed purpose of being deployed to disaster areas and areas with little to no clean water around the world, they must be easy to use.
This thing is designed to remove a minimum of 99.9999% (0.2 microns) of all waterborne bacteria, including Escherichia coli, Campylobacter, Vibrio cholerae, Pseudomonas aeruginosa, Shigella and Salmonella and removes minimum 99.9% of waterborne protozoan parasites, including Giardia lamblia, Cryptosporidium Parvum and Entamoeba histolytica. Simply put, all the nasty stuff that makes you shoot goo out both ends.
It does not remove salt, viruses, heavy metals, or chemicals.
You can find most of the detailed info
here
To try this thing out I emptied out the filter from my Koi pond.

Holy crap was this stuff gross!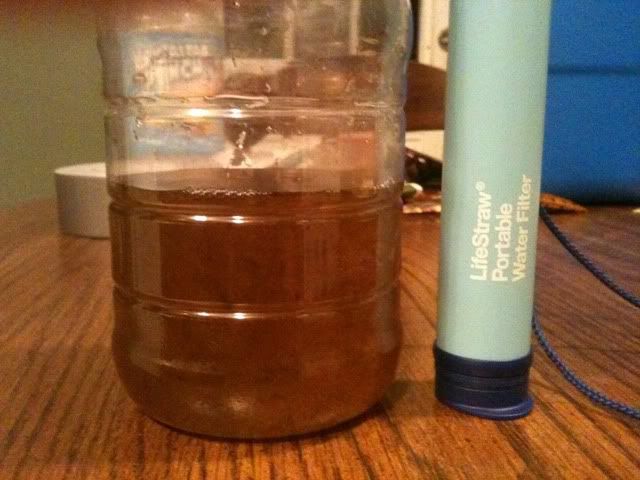 Not only did it look incredibly disgusting but it smelled fishy too. What better test subject. I pulled some water through it and filled part of a glass to see the difference between before and after.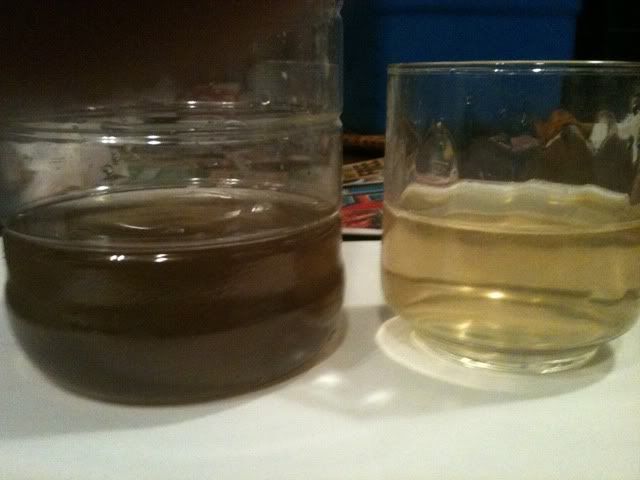 There was still a bit of color to the water but it didn't smell fishy, and no sediment passed through.
Next test was to take a drink. It tasted ok, it wasn't as good as mama used to make, but not bad. Drinking through the straw takes some suction, but considering how tight the filter is, it's no surprise.
The manual says that it will filter 1000 Liters (264 Gallons) of water and once it has reached it's limit it will stop water flow. Since there is no mechanical pump to force water through, it makes it easy to prevent over usage and contamination.
The manual also says that if you want to optimize shelf life, avoid rough handling (crushing or dropping) and keep stored between 50F(10C) and 77F(25C). Simply put, if you keep it in your GHB in your car you may need to replace it more often than expected. (Then again so should your MRE's and anything else with any shelf life.)
It's small size, ease of use, and the lanyard make it convenient to carry with you wherever you may need it. It doesn't take up much room or weigh much so you can keep it in some nook or cranny in your pack.
The filtration meets EPA standards and so far (2 days after test)I'm not sick.
The only down side I see to this method of filtering is the fact that you cannot use it to filter water into a container for cooking purposes. One way I would think of fixing this is if there was threading on the inlet to accept a standard water bottle. Then you could use it as a gravity filter. Other than that I have no complaints or critiques.
Bottom line is, this seems like a nice addition to my GHB. Especially for $20.
GreenBeetle also said that if you use the coupon code "ZS05034y" it will make it so that 10% of the purchase price goes to the ZS forum on each lifestraw.
6% of backpacks, 20% of Mission knives and 6% of first aid purchase price go to ZS with the same code.
Edit: for clarity and price