I i have been looking around at all these different key chain tools and i cant seem to find one that fits my needs.
I have been looking for one that is aesthetically pleasing as the Boker Vox Tool
With the features of the Schrade Ti Tool
And has the Construction Quality of an Atwood tool
So I desided to grab a piece of steel and my die grinder and started hacking away.
Keep in mind that this is my first try and in no way perfect in my eyes.
The back bye the lanyard hole is a flathead skrewdriver
The front is a small pry bar, the sides are a seatbelt cutter and an bottle opener.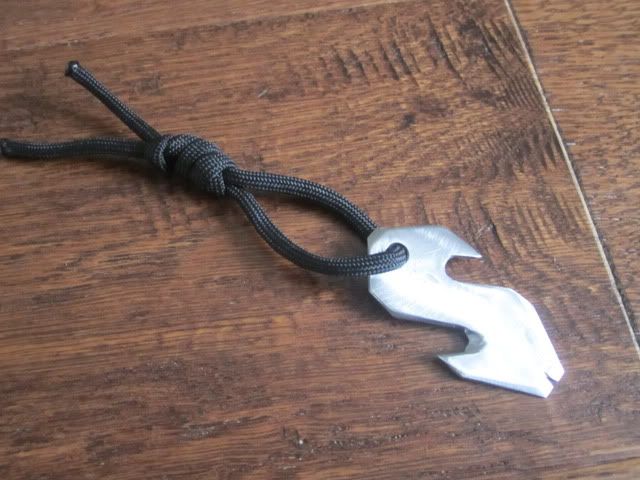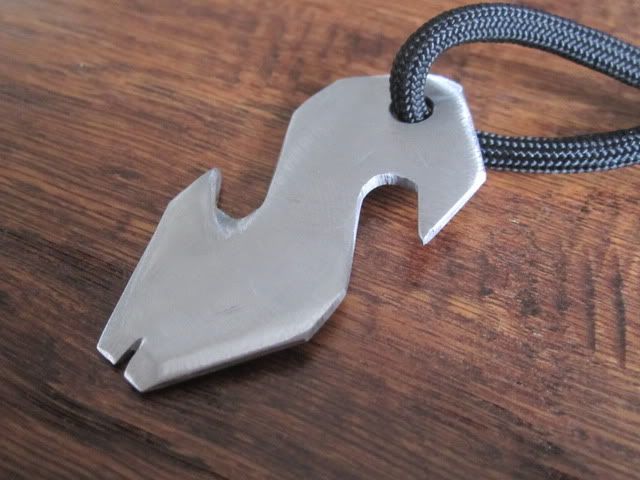 Need thicker steel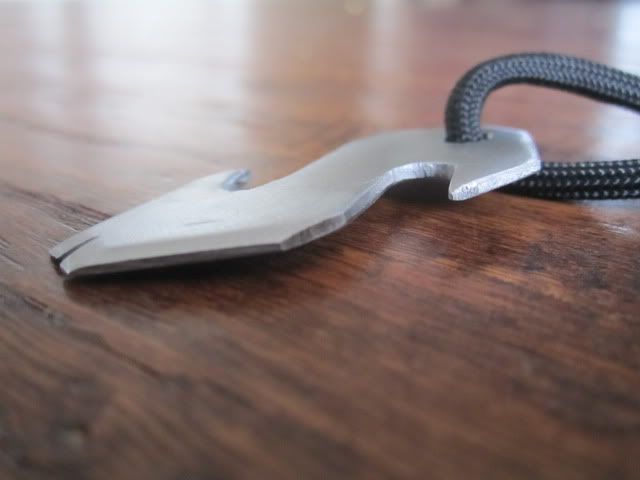 One side is a bottle opener the other side will be a seatbelt cutter.
The cutter still needs sharpening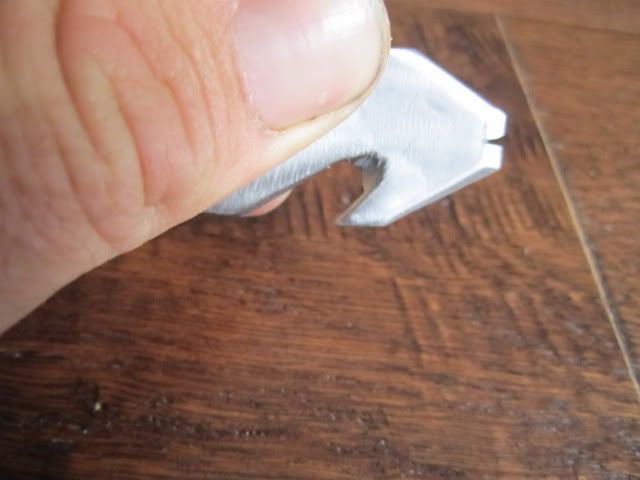 Bottle opener(obviously)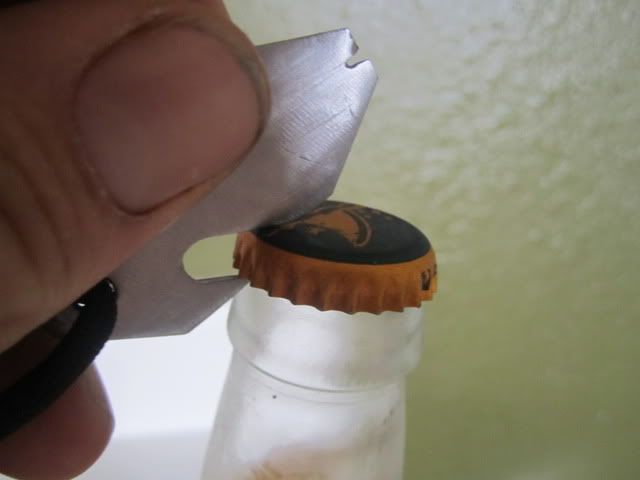 So what do you think.