Hey guys, you might remember earlier I had made a thread about my colorblindness and the color of some Eberlestock rucks. I had some questions about Ranger Green versus Dry Earth. The problem was in part due to the fact that, like most colorblind people I have compensated and "know" what certaian colors do. For instance I have figured what O.D. Green and Coyote Brown are for and what they look like. But these Eberlestock packs did not come in these colors.
Well, later I found a Kelty Falcon 4000 online in Coyote for a steal at $170.00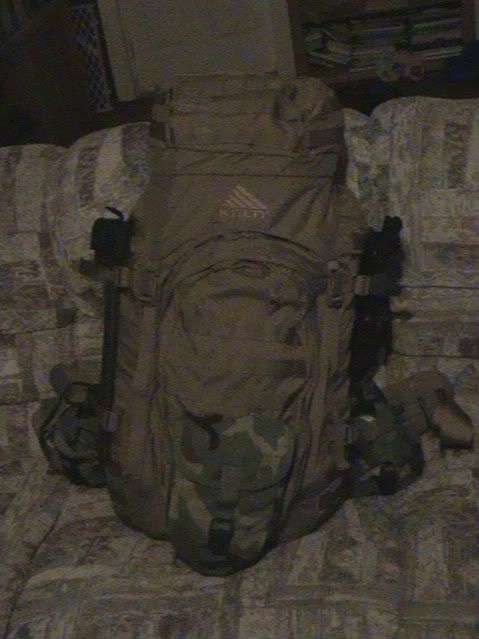 The pack is 4000 C.I.'s according to manufacturer. This seems accurate. I bought this pack to replace a Mil Surp CFP-90, as it was way to huge to use as a normal 3 day Bug Out Bag / Hiking pack. (At least for me.) As you can see I fitted a few pouches on there. The stitching on the PALS webbing seems pretty good. I dont suspect having to mess with stitching anytime soon. (Or shoeGoo as the case with my CFP-90

)
This is my second Kelty pack. I used to own a red-cloud like 10 years ago. Its still going strong. I actually sold it to my brother in law awhile back when I had some money issues a few years ago. This pack and my old red-cloud were pretty comfortable. The Falcon is better in my book. It was easy to adjust and find my size.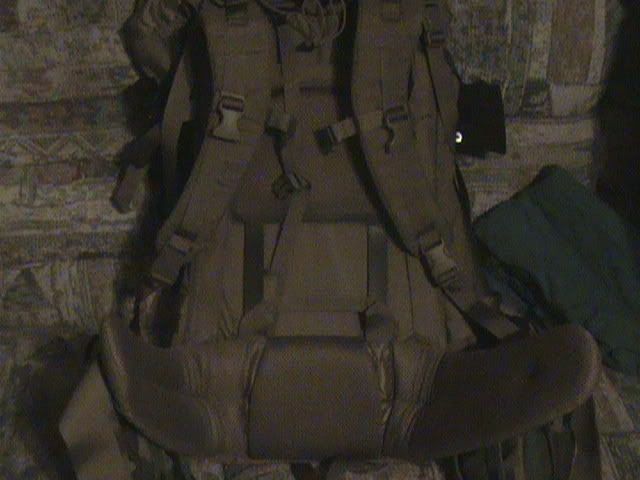 I have not hiked with it yet but I plan to take it around Pinecrest lake few times to give it a shake down. But I did take it around the block and like I said. Its very comfy.
I will update after I take it around the lake.
One of the things that really sold me on the pack was that the top compartment detaches and has a hidden belt strap under the map case. So it can convert to a buttpack. Kinda like a patrol pack. Its really cool.
Before: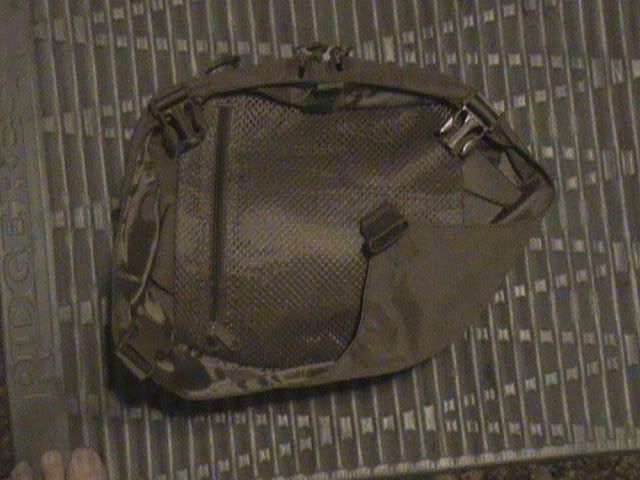 After: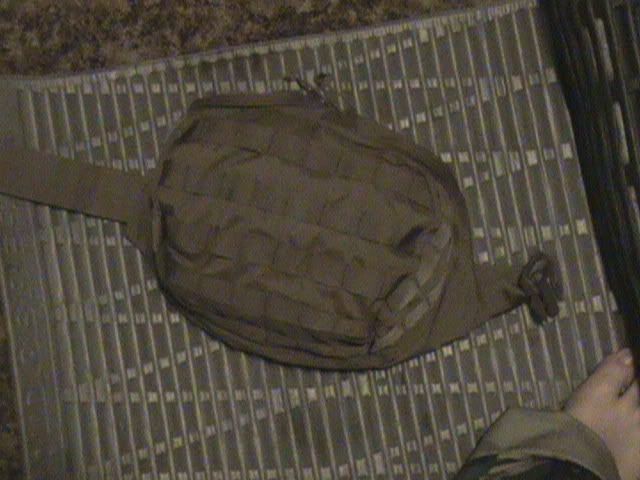 Some other cool features is that it has a built in rain cover. It stores in the bottom in a small zippered compartment. It has top and front entry into the main compartment. It also has a second top cover/mapcase that is stowed in a zippered case. This so you can take the top compartment/buttpack and still close the ruck. The scond top cover is also covered in PALS webbing.
So what do you guys think? So far I am very happy with the purchase especially at this price.
Here is a link the manufacturer's site with some info.
http://www.kelty.com/p-261-falcon-4000.aspx
" onclick="window.open(this.href);return false;
I will update after I go have some fun.