This is what I put together. I used ID tag silencers until I can go get a bike tube. You can see the bail on the lower part for boiling water, and the wire on top is for a frying pan handle. It also servers to lock the tins together because it hooks through the upper and lower parts.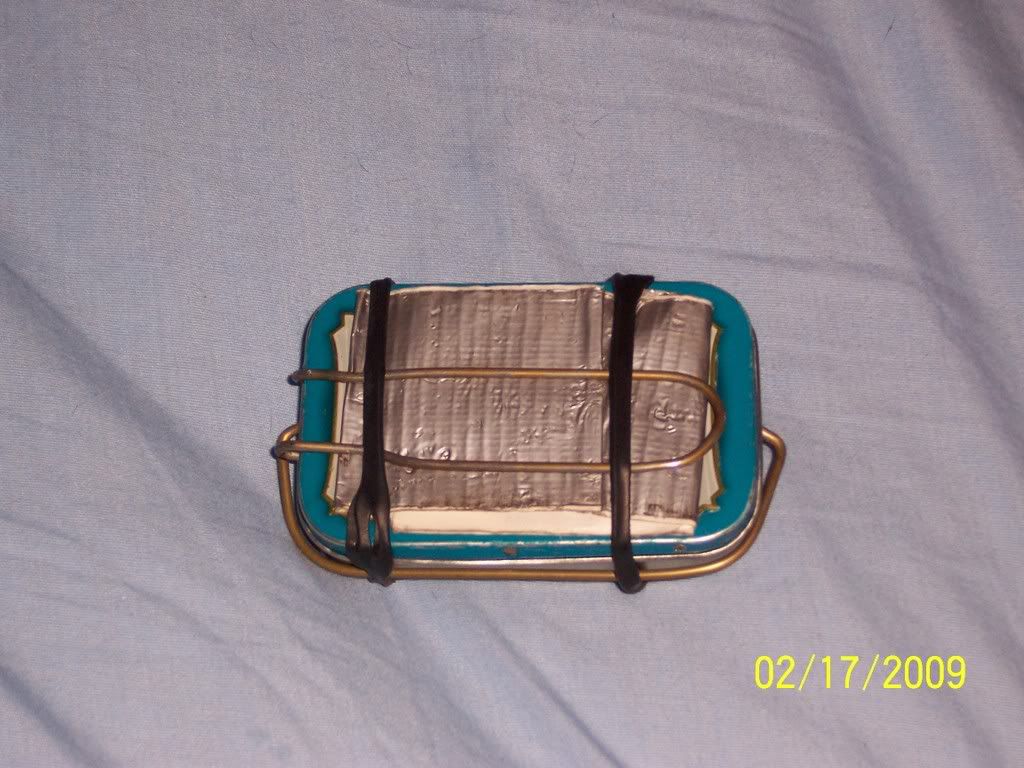 Next up, I keep my SwissCard Lite on the top because I use that for things all the time. You can also see that I packed the tin pretty full.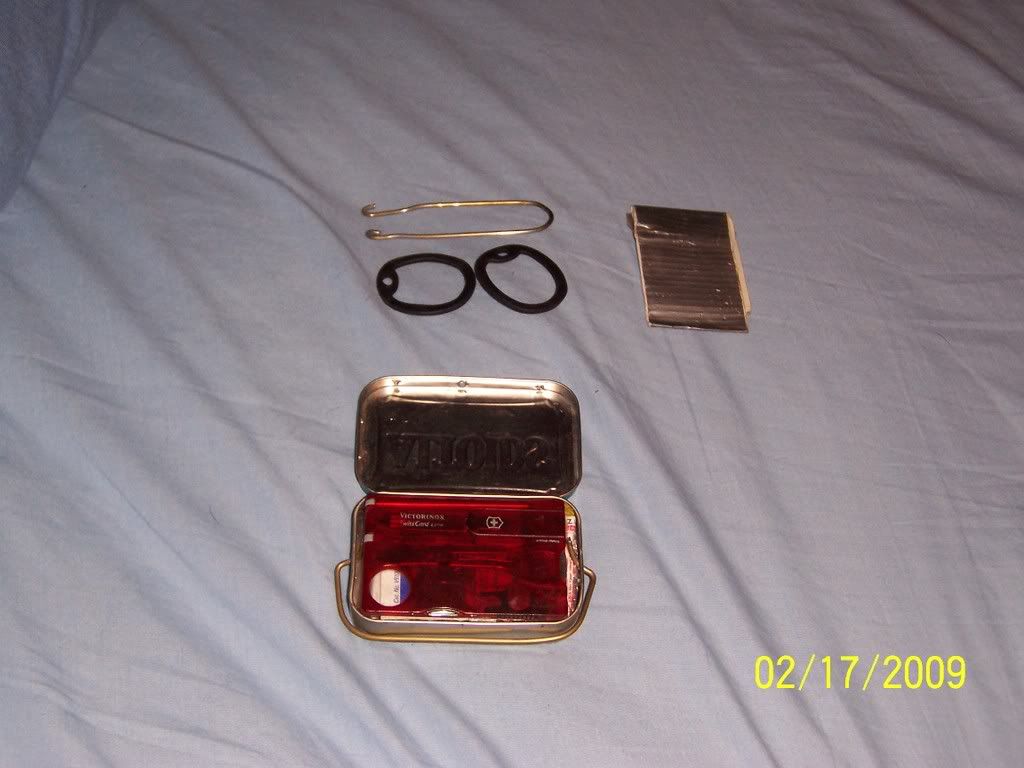 Going through the contents of the kit, the SwissCard, paper matches, and a coated cottonball will provide me with fire and light. The tinfoil is a multi-purpose item that can be used for signaling and cooking if need be. Also, it's hard to see in the wound fishing line, but I have a sewing needle that I magnetized for use as an improvised compass.
I have the ziploc bag, a coffe filter, the altoids tin, and an unlubed condom as part of a water collection system so I can prefilter the sediment, boil it, and put the "clean" water in the condom. I put a lemonade packet in to help with flavor if needed.
For food, I have 3 fish hooks and line. Even if I can't fish, it can be used to snare birds in nearby trees (which are plentiful in my area. I made the lid into a "pan" so I'd have more available cooking surface without having to use the foil. I've got a salt packet and some chicken bouillon to help cook as well.
I left my medical limited to minor wound cleansing and closing with an alcohol prep pad and a few bandaids.
I have the P38 because its so useful for its small size. I also have some paper and apencil for leaving notes. Also, as evidenced near the matches, I am using small baggies to weather protect as much as I can.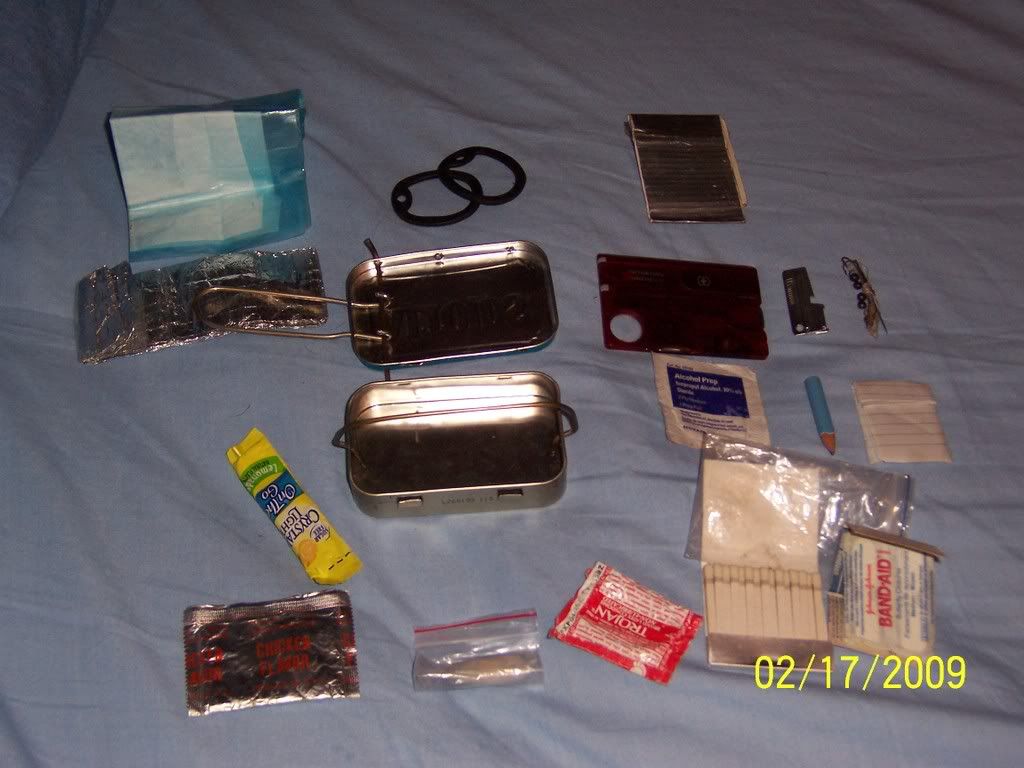 I noticed as I was posting the pics that I forgot to add my safety pins, so I've corrected that. I also just crammed 3' of 550 cord in even though I had originally decided not to.
A good portion of this kit is stuff I regularly use and replace. It was all in a Mosin ammo pouch (with several additional items for first aid, water purification, hygeine, and shelter) that I frequently forgot at home because I can't wear it while in uniform. I've had the tin for some time, this thread motivated me to get things transferred. Its a minimal kit, redundant and supplemental to my other gear, but I view it like a .22 derringer. It may not do much, but its easy to keep and is better than nothing.