As seen in KevlarKnight's BOB thread:
http://zombiehunters.org/forum/viewtopi ... 14&t=55268
" onclick="window.open(this.href);return false;
I decide I was going to make my own Altoids Tin Candle. I took some regular tea candles, de-foiled them and cut them to interlock in the Tin.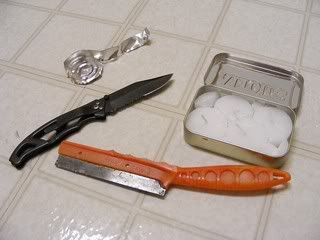 From there I tried the infamous double boil. The tin was floating because I added too much water... in an attempt to level the Tin, I managed to mix the hot wax and water, both in the pot and tin. doh!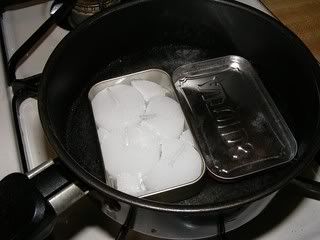 I managed to salvage the mess and came out with a crappy looking candle with only 2 wicks instead of the intended 4, but it works.
Now to try and clean out the damn pot.