Here's the pictures: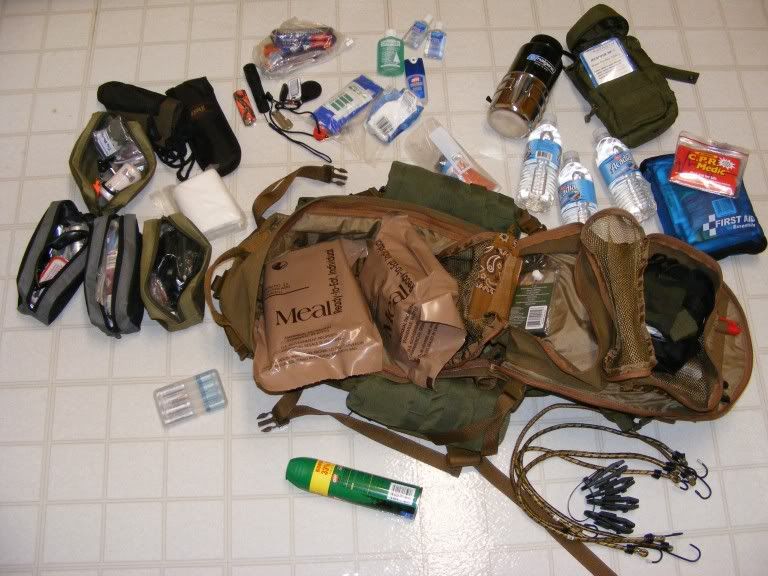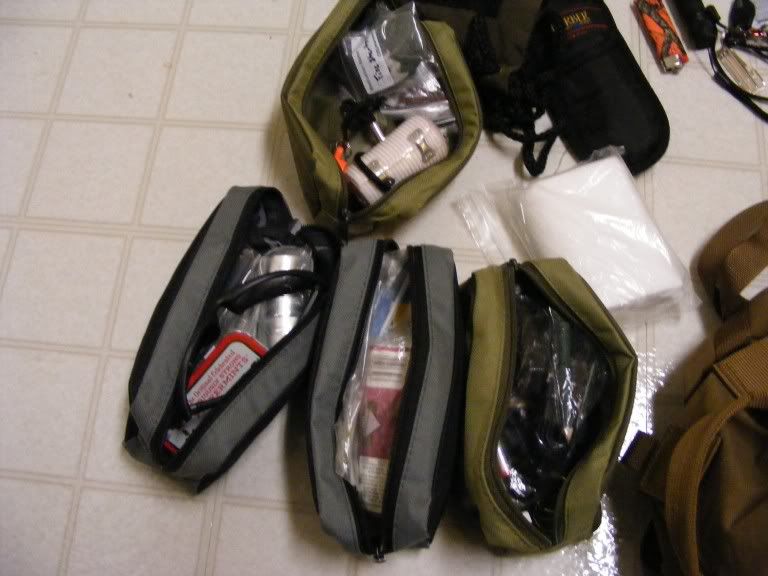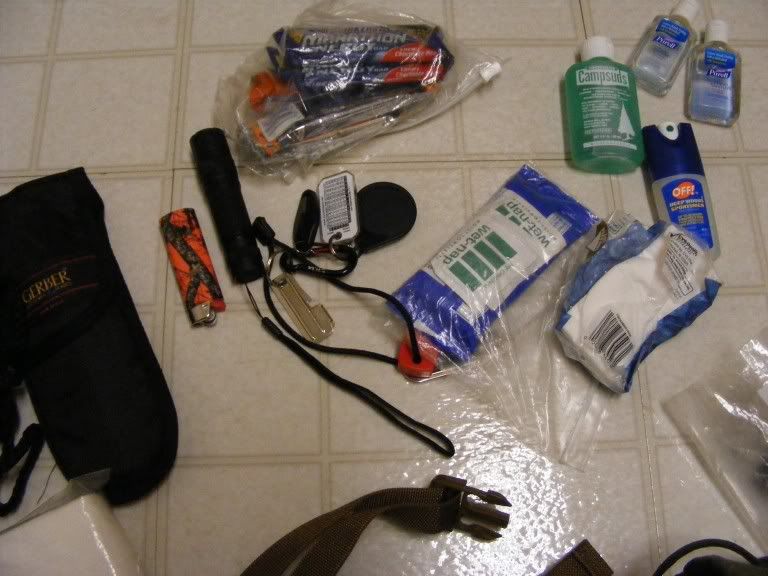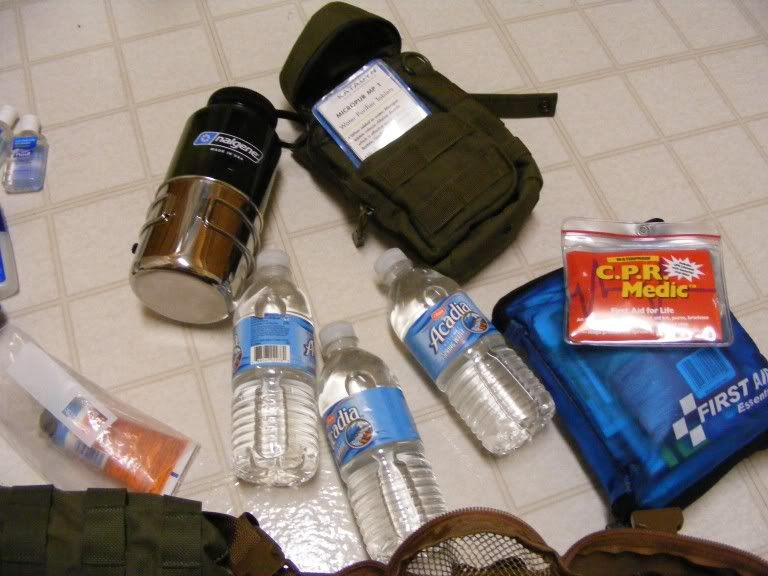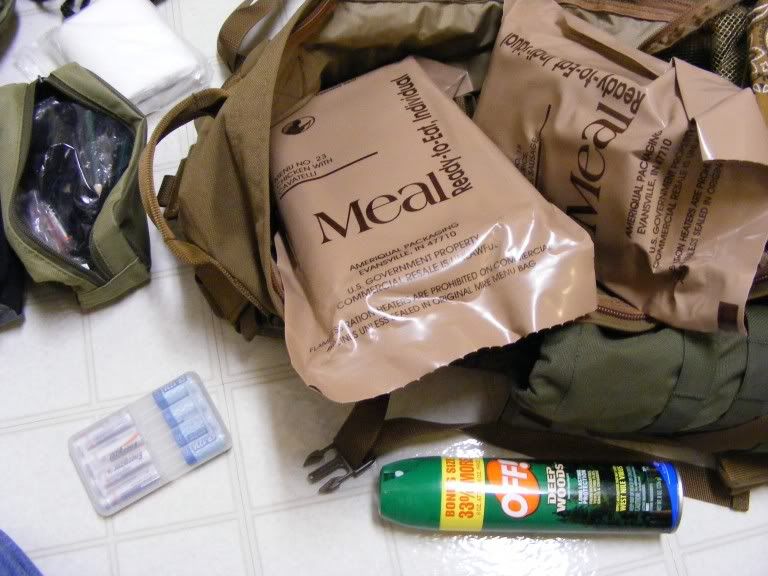 I didn't picture any of my Shelter components. I have a Eureka Solitare tent, tarps, sleeping bag, gound mat, wool blanket, etc. Depending what I'm doing/going I'll pick and choose. My hatchet and trowel didn't make it out of the side pockets for the pictures either.
As you can probably tell, it's a little disogranized. If anyone has any suggestions on that front, or stuff I'm missing, let me know.