Just finished the pouch I posted above. Its big enough to hold a sterno can with room to spare. Once again I have to thank Stormdrane for the inspiration/instruction.
I placed a marble inside of a turk's head for the draw cord, used a standard plastic cordlock to keep the pouch closed.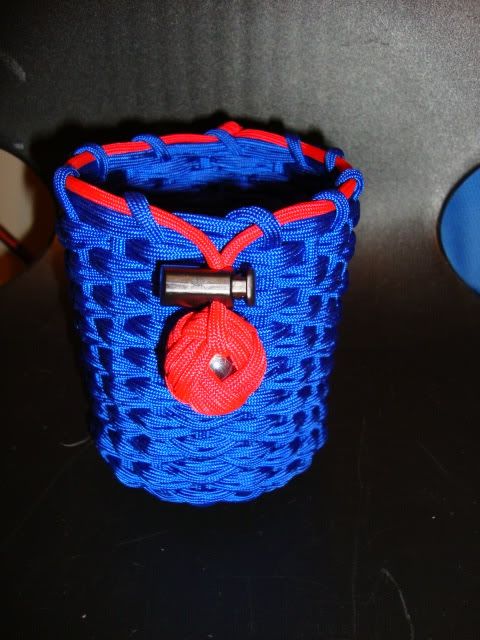 Bottom consisting of half hitching
other end of drawstring with Foster's oil can inside for perspective( why does it looks tapered in the pic?)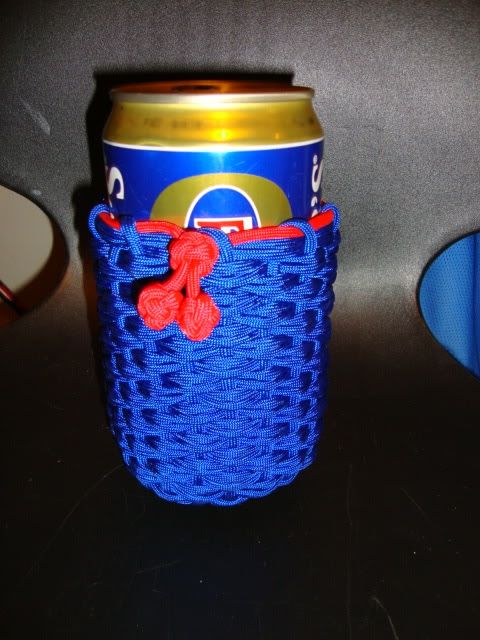 Pouch closed up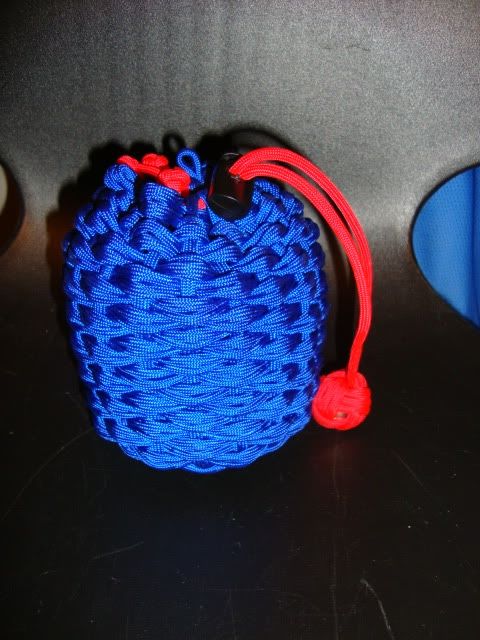 I have another one of these I use to carry my alcohol stove, potstand, and fuel.
Before buying bulk cord I would make sure it is of the quality you want, I have found that sometimes the inner strands in the paracord will be very loose inside the outer jacket, which is very annoying when you are working with it. If you try to lighter seal the end the inner strands will just break the seal and pop out of the jacket unless you place a knot there. All paracord for sale is not made the same, I'd advise buy a small amount of whichever colors you want to buy in bulk and check it out before committing to a 1000 foot spool since different colors may come from different manufactures even though its from the same seller....