I was looking for a small compass to add on the neckchain and found this little model. All new gear items are subjected to field testing before being packed. Untested gear is a risk I am not willing to take. Here is the technical information from the company.
Technical data:
http://www.highgear.com/prod/ZLED74.cfm ... egoryID=18
" onclick="window.open(this.href);return false;
ZLED Features:
• Hi-Intensity White LED Flashlight
• One-Button Operation
• Liquid Compass Module
• Molded-In Grip Zone
• Detachable Key Ring
• Consumer Serviceable Battery
• Dimensions: 2 3/4'' x 1 3/16'' x 5/8''
• Weight:0.9 oz
I like the small size and removable LED light. However the compass component must work. I tested this using my Suunto M-2 and Silva Polaris as controls. These have proven themselves in the field.
The compass uses a floating plate rather than needle. This has the advantage of being easier to read for the novice as North, South, East and West are more clearly visible. True it is easy to work out the directions with a needle too. I did find the ZLED needed to be more level to find it's mark and was slower to react.
The ZLED is small but not too small. Here it is compared to a mini Bic.
The shape fits my hands well.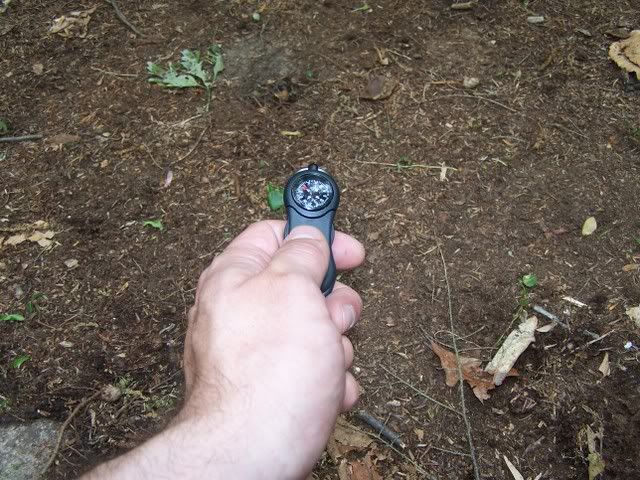 The LED light snaps on to the compass. This removable feature is nice especially in the kayak as I can place the flashlight section in the dry sack. Lots of cheaper lights are dunkable but I would not trust many to handle a good roll in the yak. The red button takes some pressure to work and is momentary only. This is both good and bad. I would like it to be hands free but sure would hate for the battery to rundown unintentionally. The LED output is about what can be expected from a keychain type light. Workable for a keychain but I wouldn't explore any caves with one.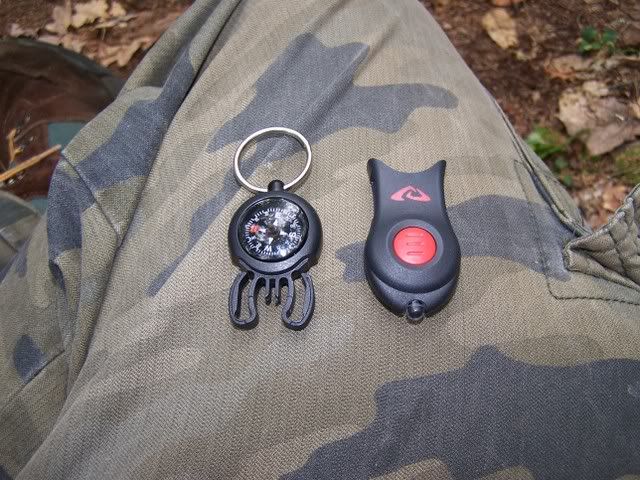 The battery is accessed from the back via single screw.
Pros:
1. Inexpensive. Usually around 10 dollars.
2. Small and lightweight.
3. Has a LED light.
4. LED light is removable.
5. Easy to manipulate in my hands. Not too small as to be unworkable.
Cons:
1. Comes in three colors. All of which would be hard to find if dropped face down.
2. Compass slower to react than my control compass. Needed to be more level.
3. LED light momentary only. No constant on setting.
Conclusions:
I think for a keychain or backup compass this is workable. For serous navigation I would recommend a full sized compass with more features. Overall considering the price I like it.