I added a new item to my survival neck chain. The chain now has the following gear items.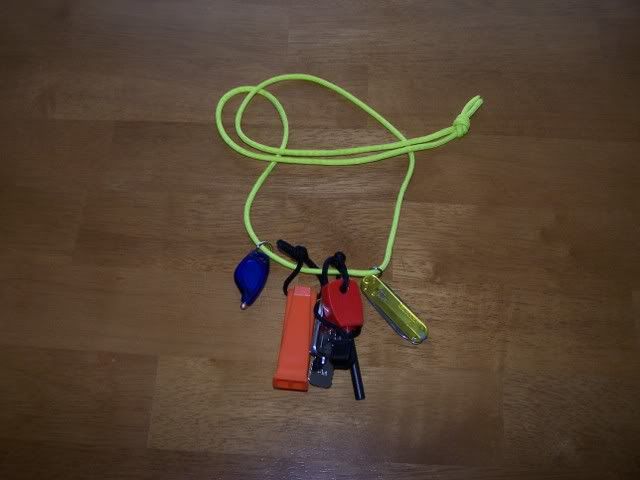 1. Yellow paracord.
2. LMF firesteel.
3. Princeton Tec LED light.
4. SAK Classic SD.
5. Whistle.
The knife is small but not looking to add too much bulk.
http://www.swissarmy.com/MultiTools/Pag ... duct=53005
&" onclick="window.open(this.href);return false;
This chain is mostly worn on my neck or attached to the PFD when using the kayak. The reason being I need access to the whistle. Other than that I tend to keep it inside my pocket. Good to have a little extra that is separate from my main pack just in case it goes MIA.