For this part of my ongoing BOB Essentials Series, I'd like to show the members and visitors of ZS how to better utilize two of your BOB's necessary components, Paracord and Lightsticks.
COMPONENTS
Here's all the components you need for this little project. I daresay you have everything you need lying around your house already.
-Paracord
-Lightstick (still in the wrapper as to preserve freshness)
-Tape (90mph tape for this demonstration)
-Lighter or matches
-Knife
STEP BY STEP INSTRUCTIONS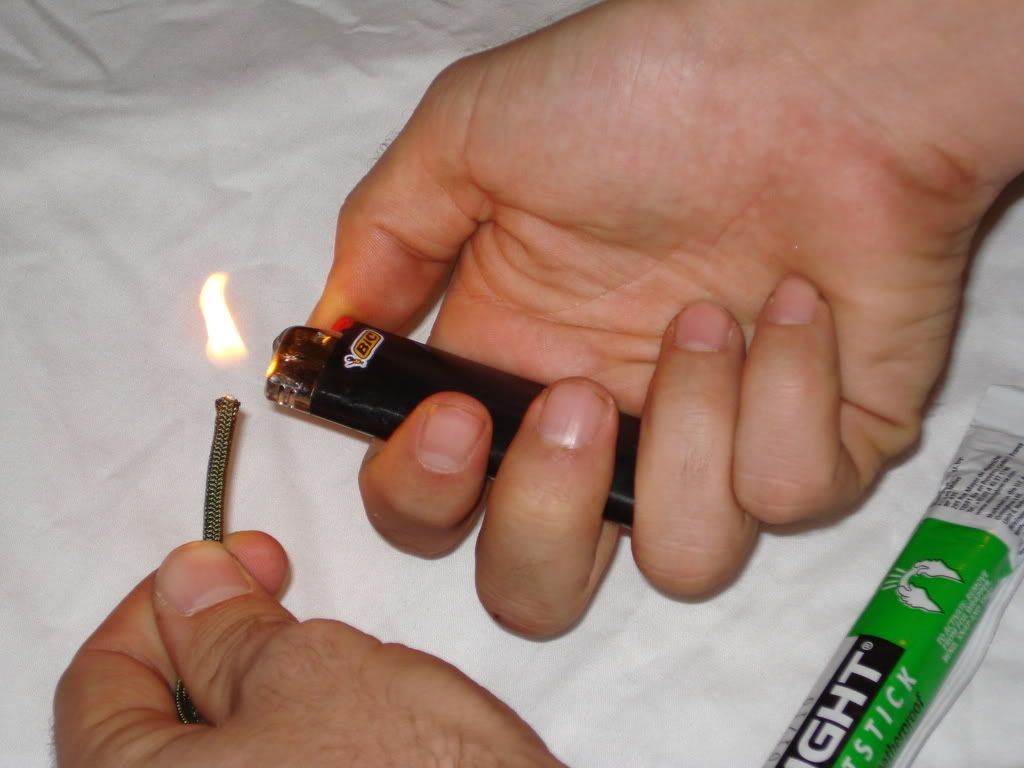 Start by burning the loose end of your paracord to prevent fraying.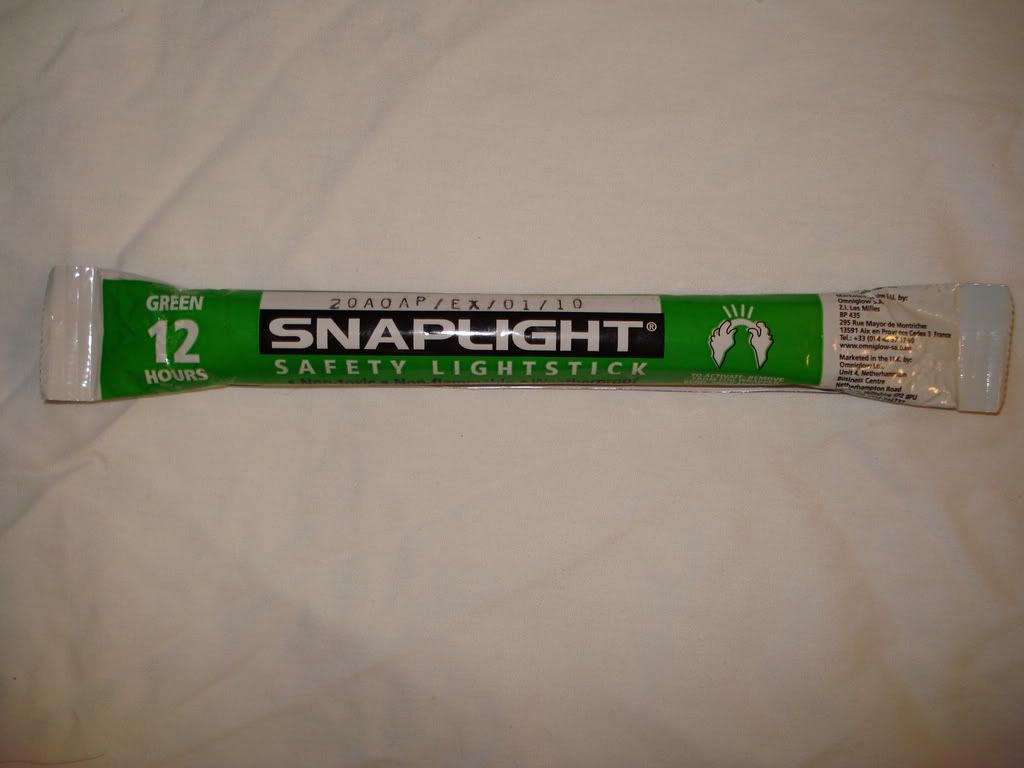 Take your lightstick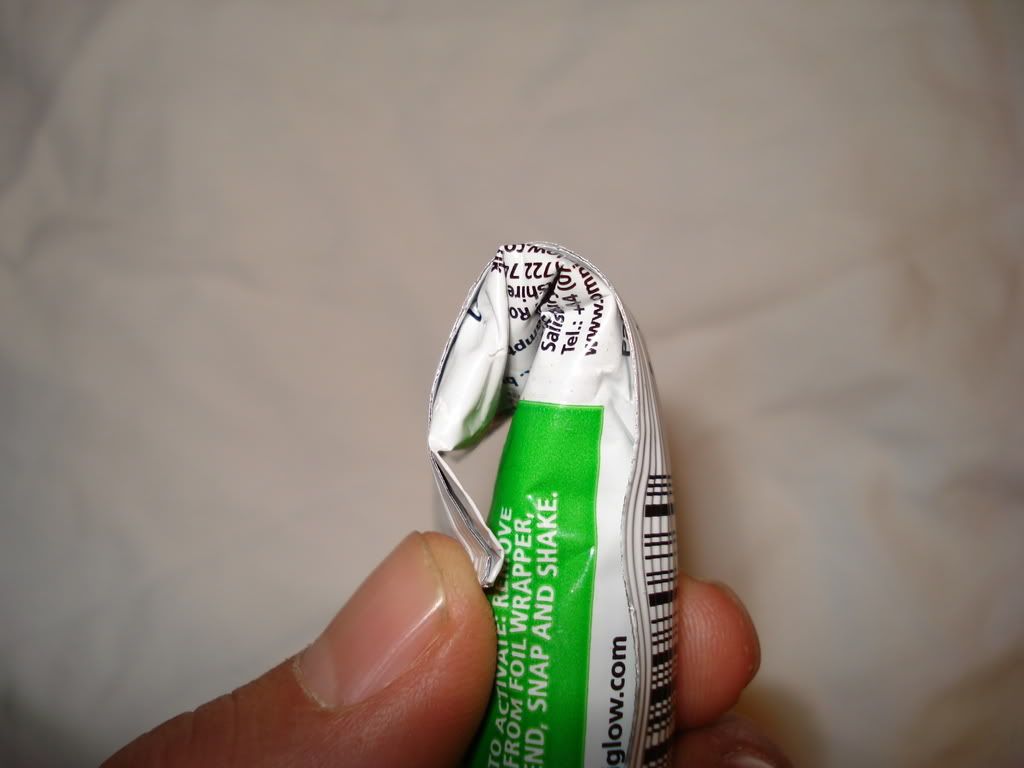 And bend one end of it down in order to remove excess air volume within the packaging (which will keep your wrap tighter later)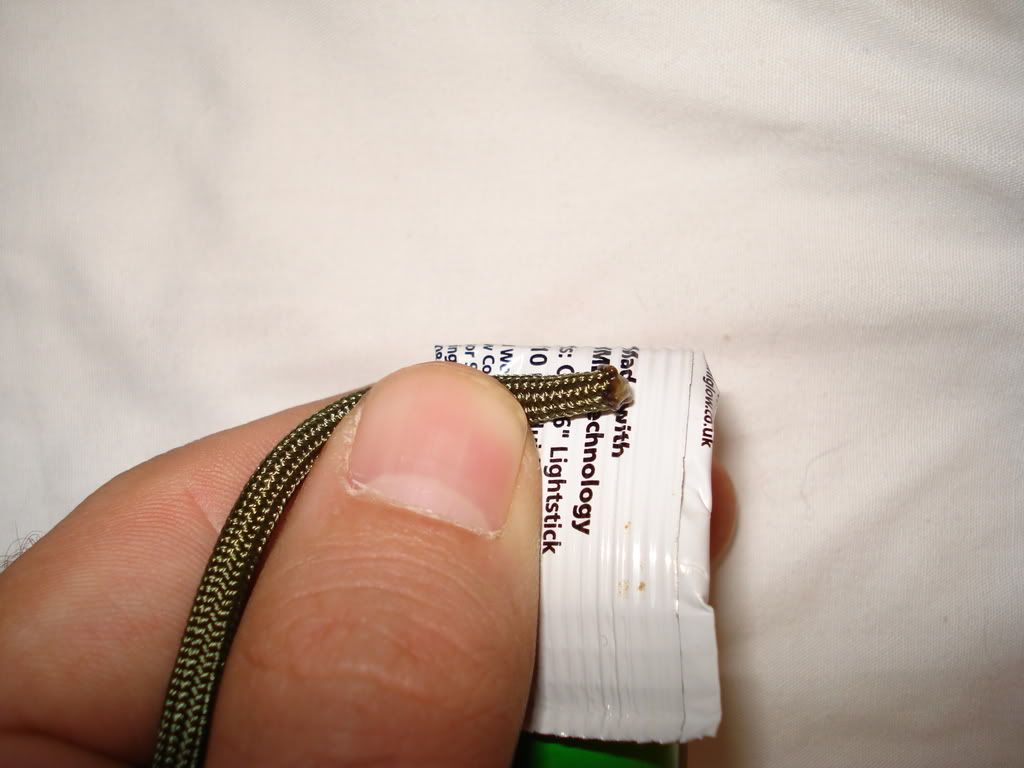 Place one end of your paracord in the center of your lightstick's new fold like so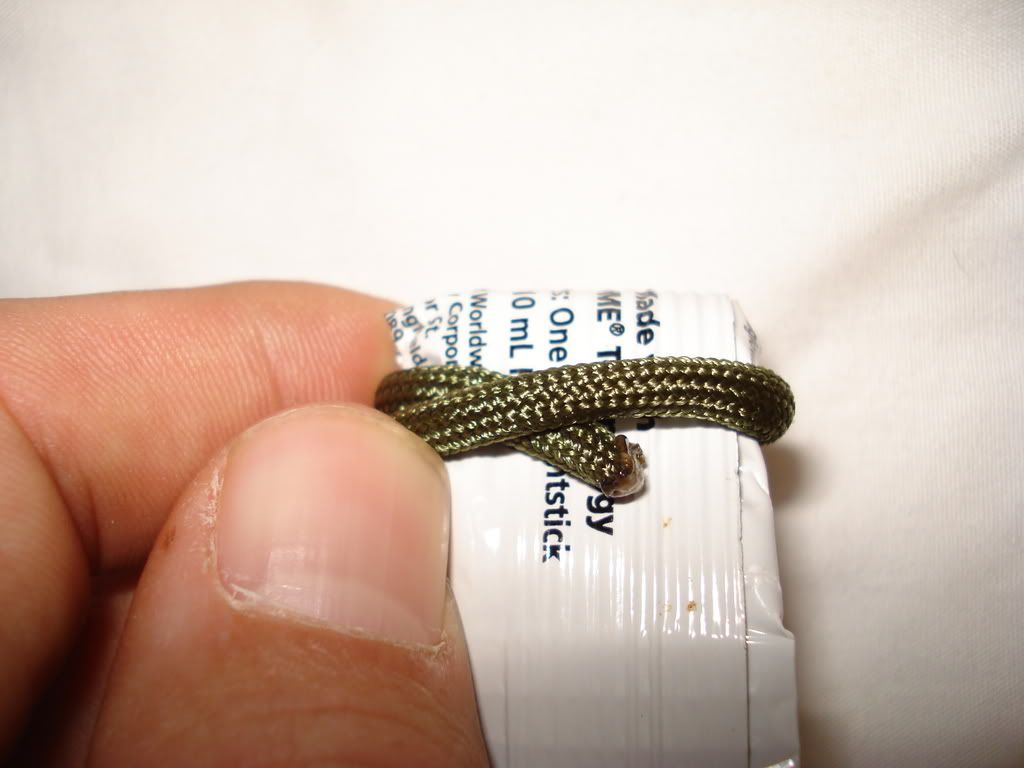 Make one wrap and tuck your loose end through your new loop (like so).
And wrap like so.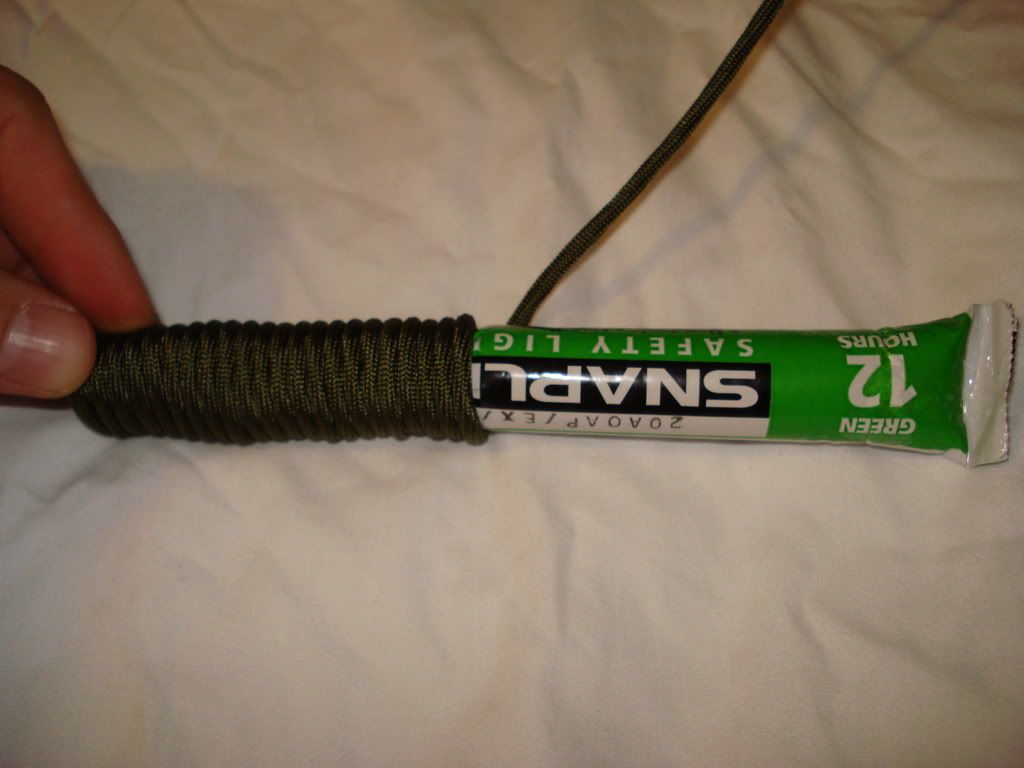 Keep wrapping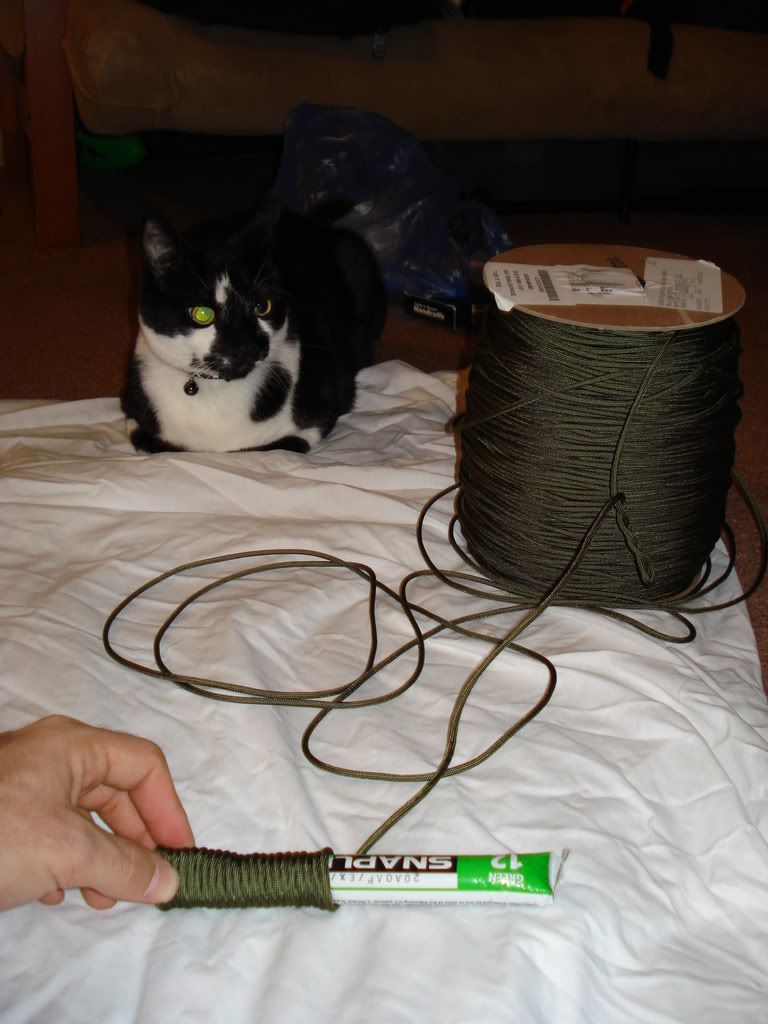 Mind the cat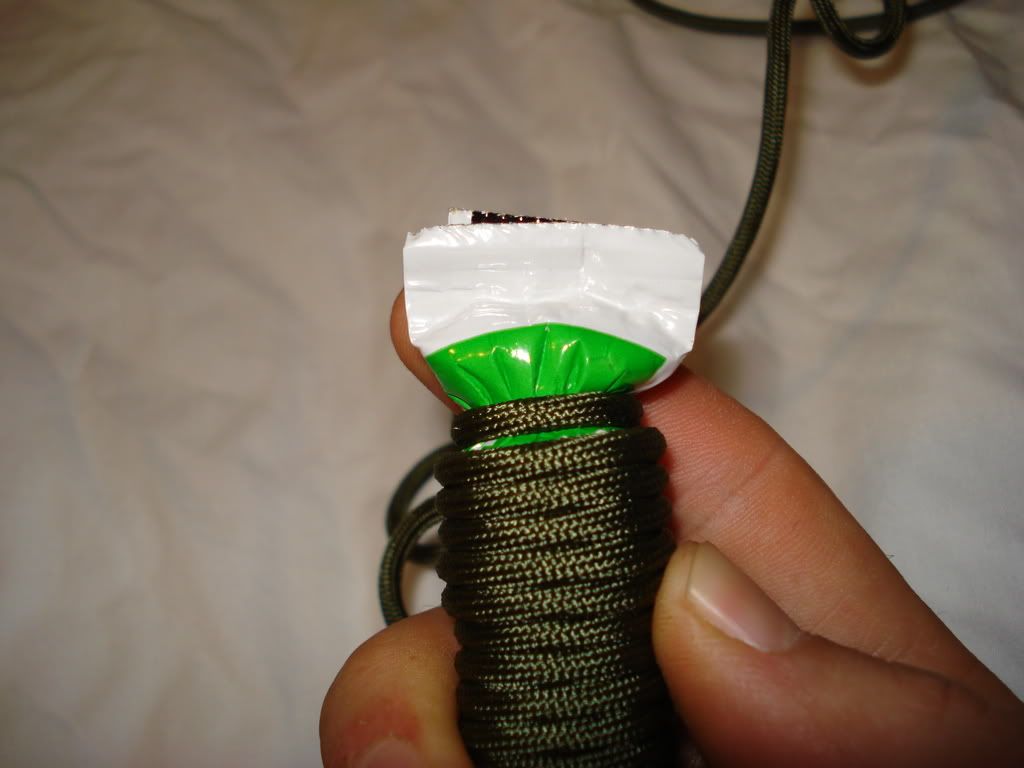 Well done, we're at the end. Leaving a little unwrapped space is a-okay, as that last little bit is damn near impossible to wrap the entire stick.
Cut the end of your paracord free from the spool.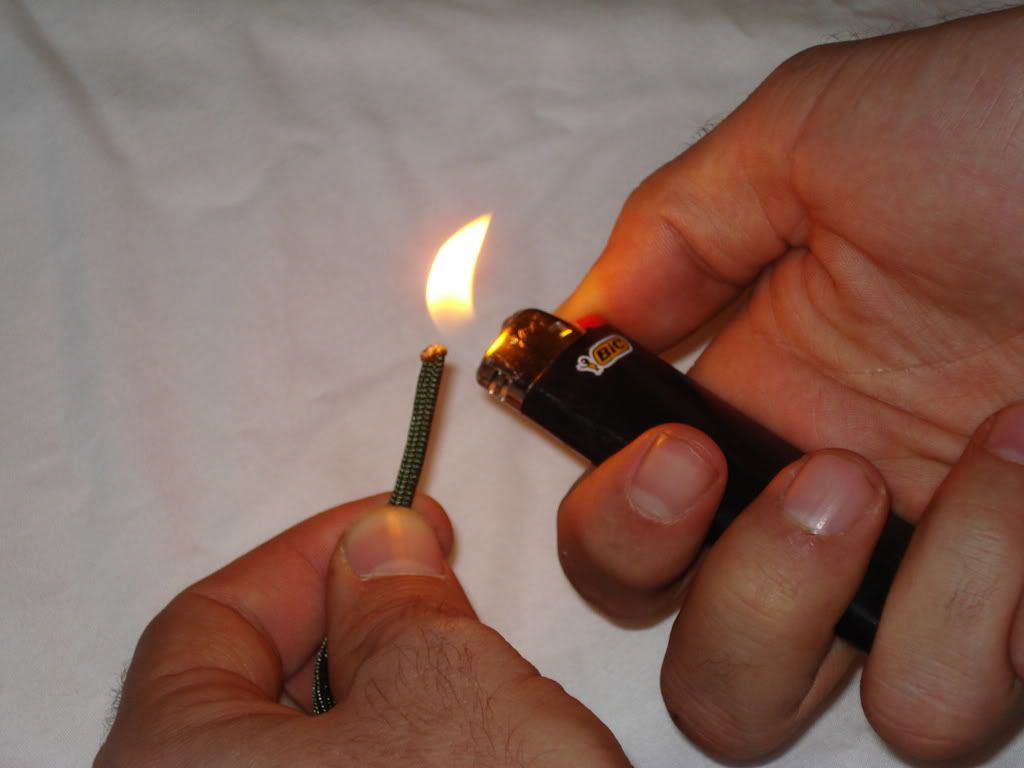 Burn this end as well to prevent fraying.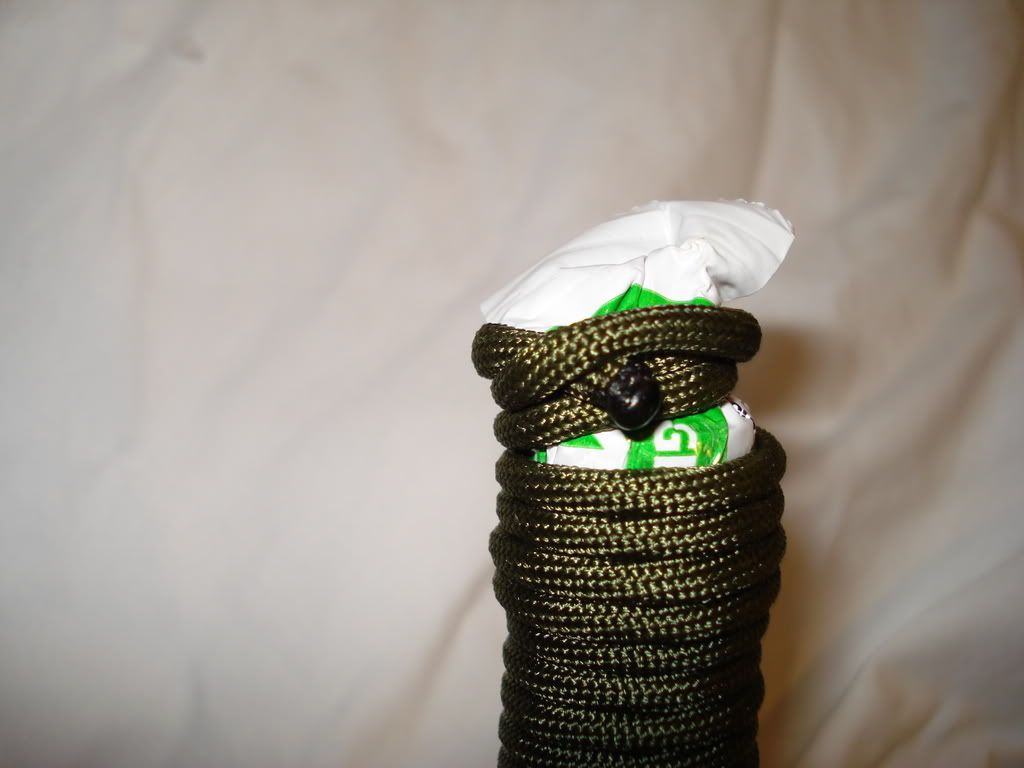 Tuck this end through just like the other end.
Now, tear yourself a length of tape, about as long as the light stick and then tear in half lengthwise.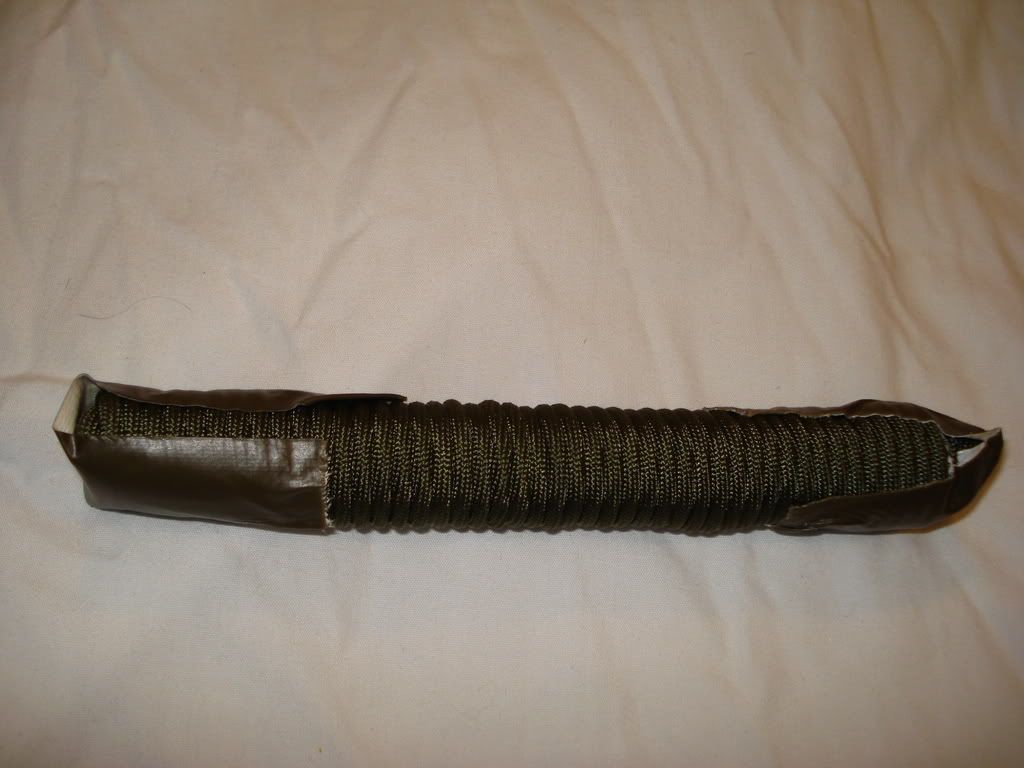 Now take the two lengths of tape and cover the exposed ends of your paracord wrapped lightstick like shown above.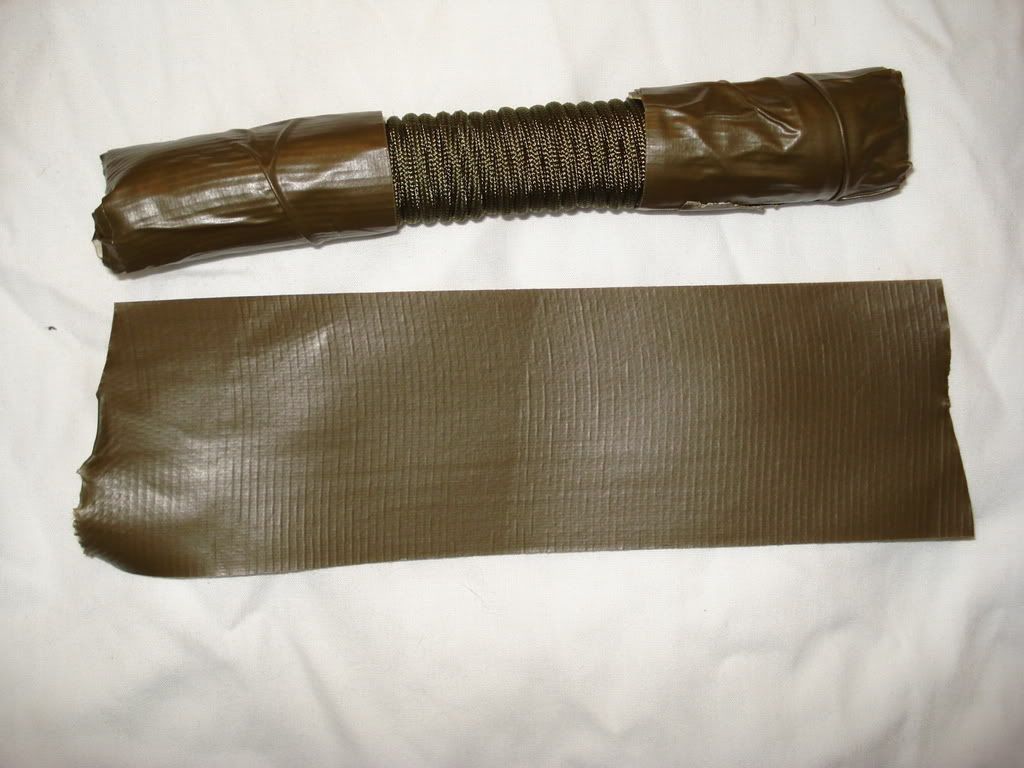 Cut yourself two lengths of tape about as long as shown here.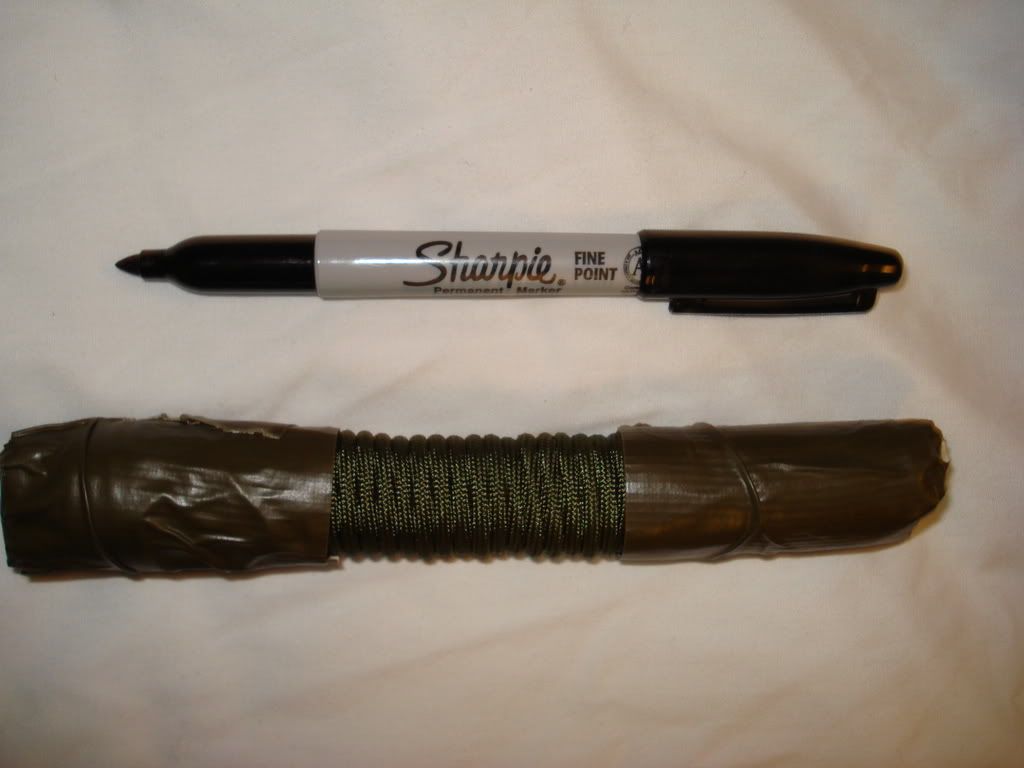 Wrap like so over your two previous pieces of tape. This will secure your two previous pieces and later, will give you about 1.5' of usable duct tape.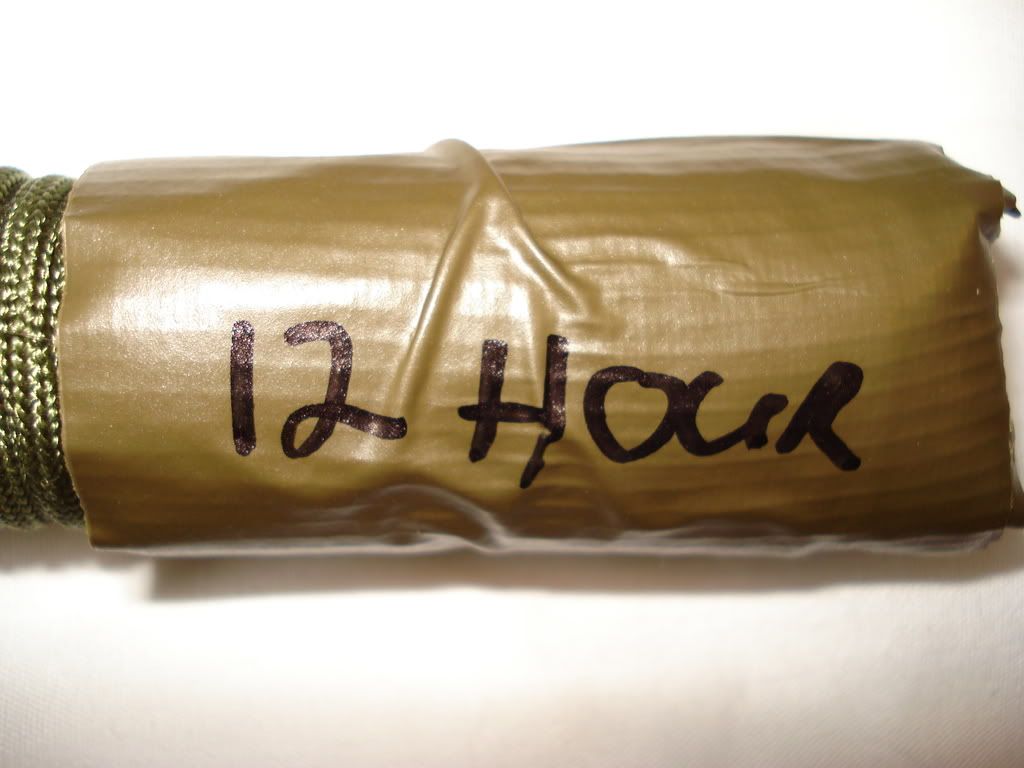 Take a magic marker and mark on the outside of your new wrap. This will help you in picking out which stick to use when later on.
Here's a before and after. The top represents a standard lightstick, the bottom is your new and improved light stick.
WHY WRAP YOUR LIGHTSTICKS?
Simple: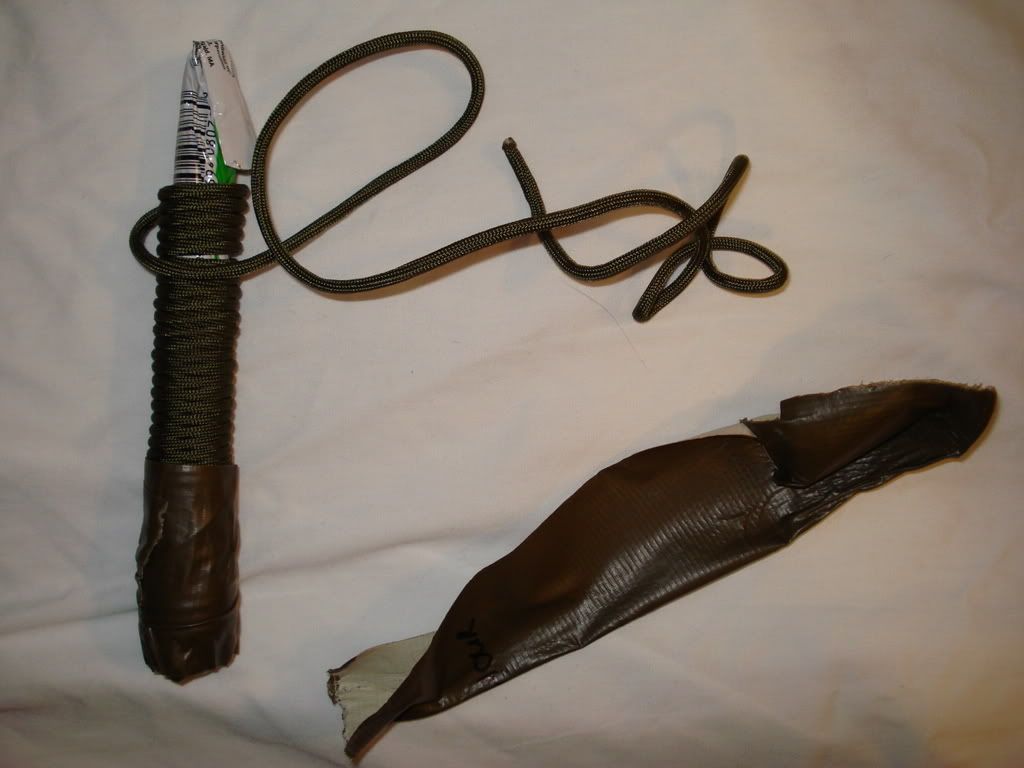 It's super simple to remove your tape (and still use it later)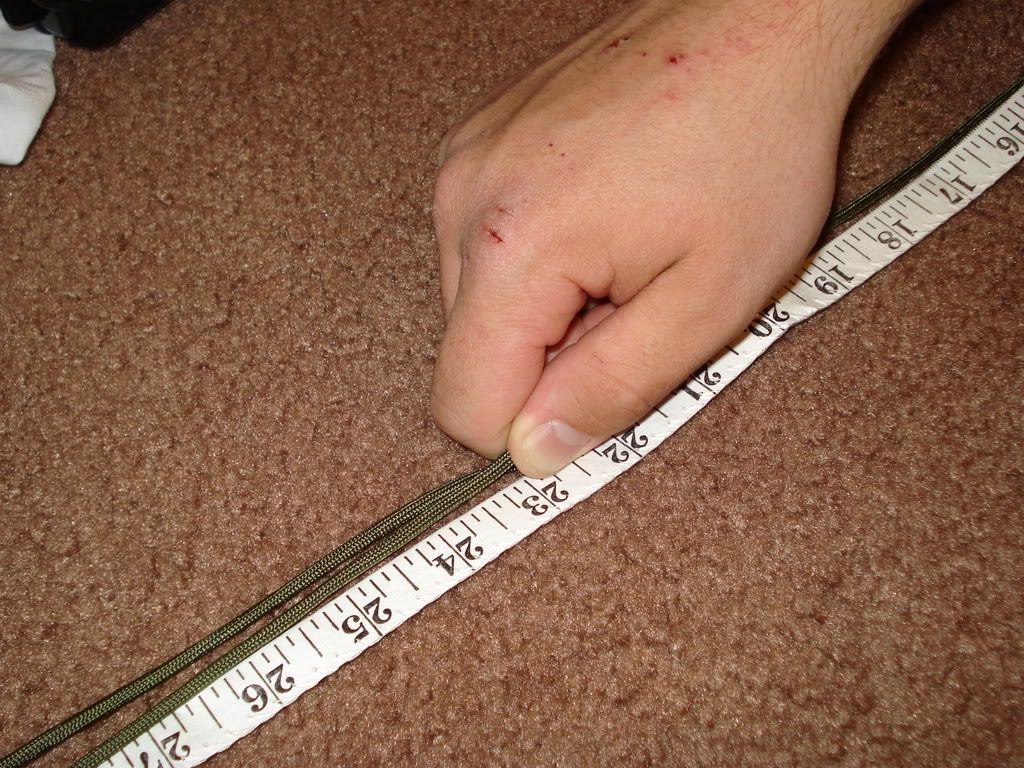 This particular wrap generated 1.5' of usable 90mph tape and 10.16' of usable paracord.
Not only is this an easy way to carry more paracord, you can also use the paracord + lightstick + tape for several distinctive and beneficial purposes.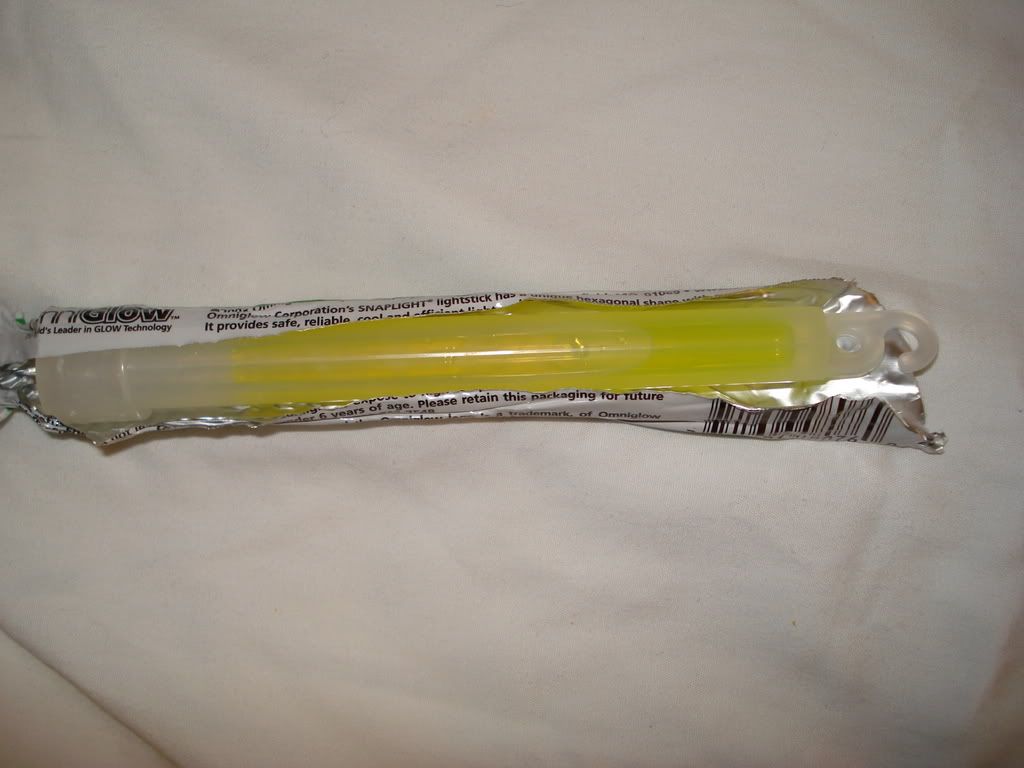 After unwrapping your paracord from the stick...
And tie a simple knot in the hole most light sticks have in one end.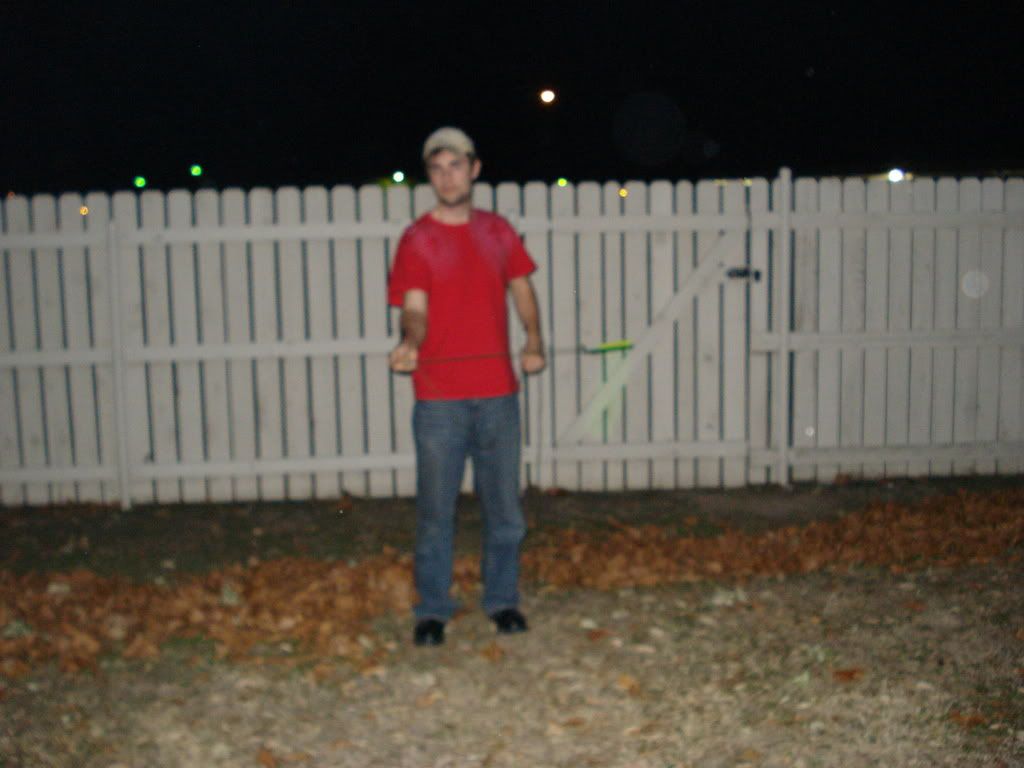 By holding your 10' length of paracord in the middle and swinging your lightstick as shown, you can make a damn huge signal visible for miles.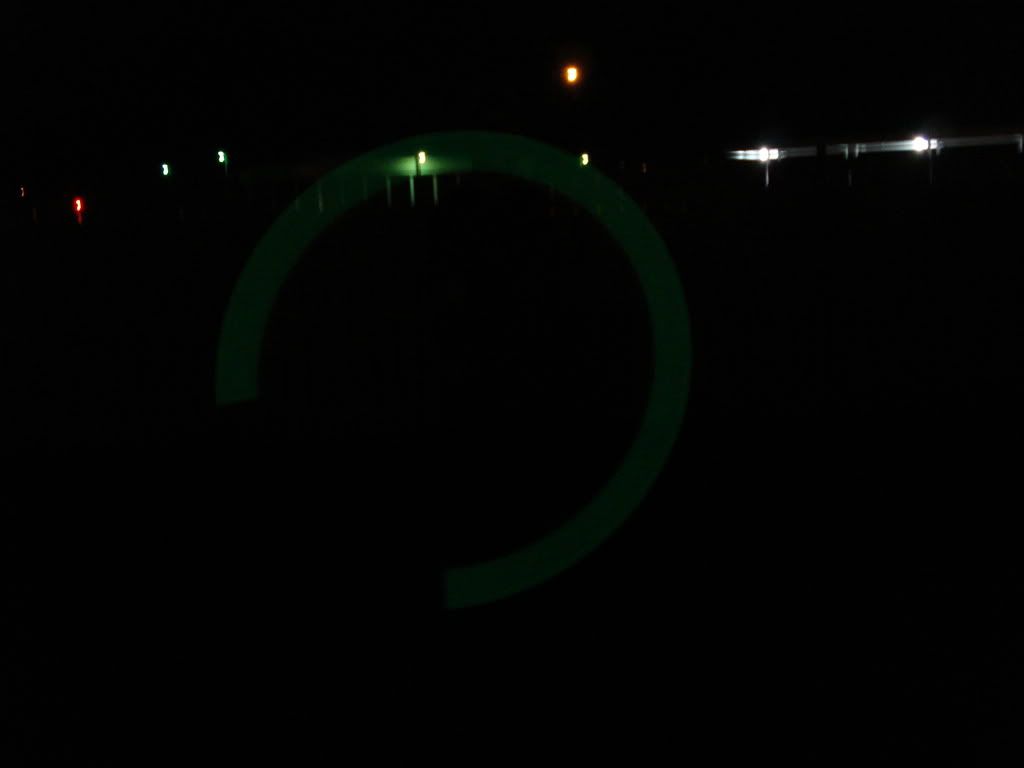 Signaling someone on your horizontal plane.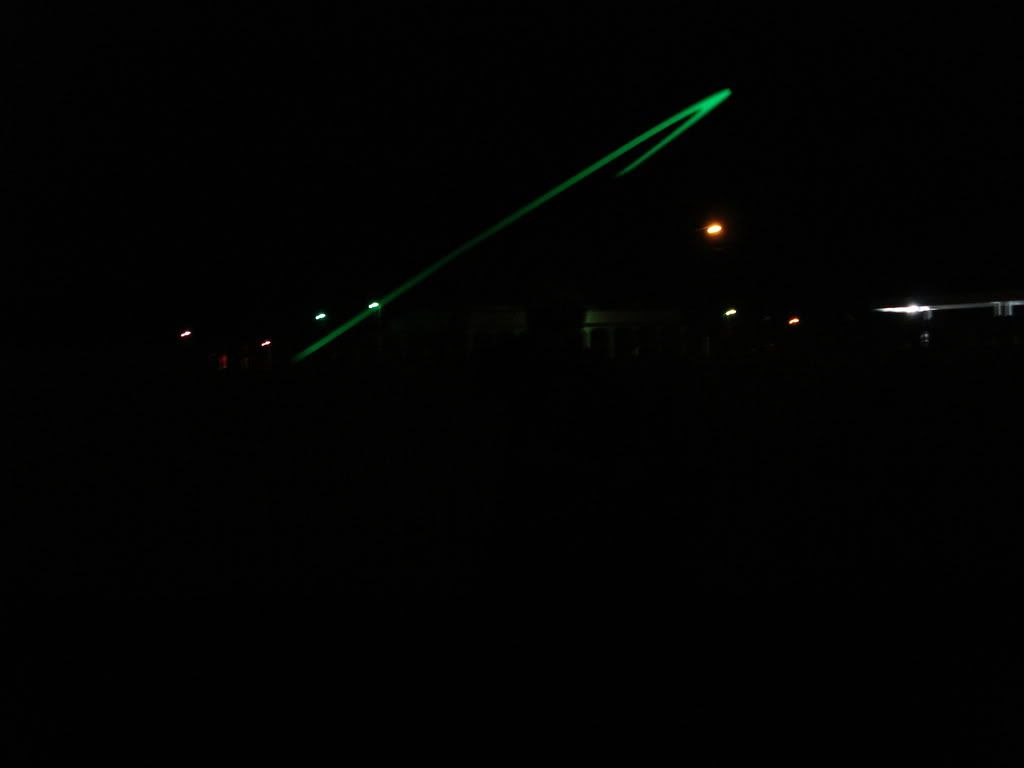 Signaling rescue aircraft or someone at a higher elevation than yourself.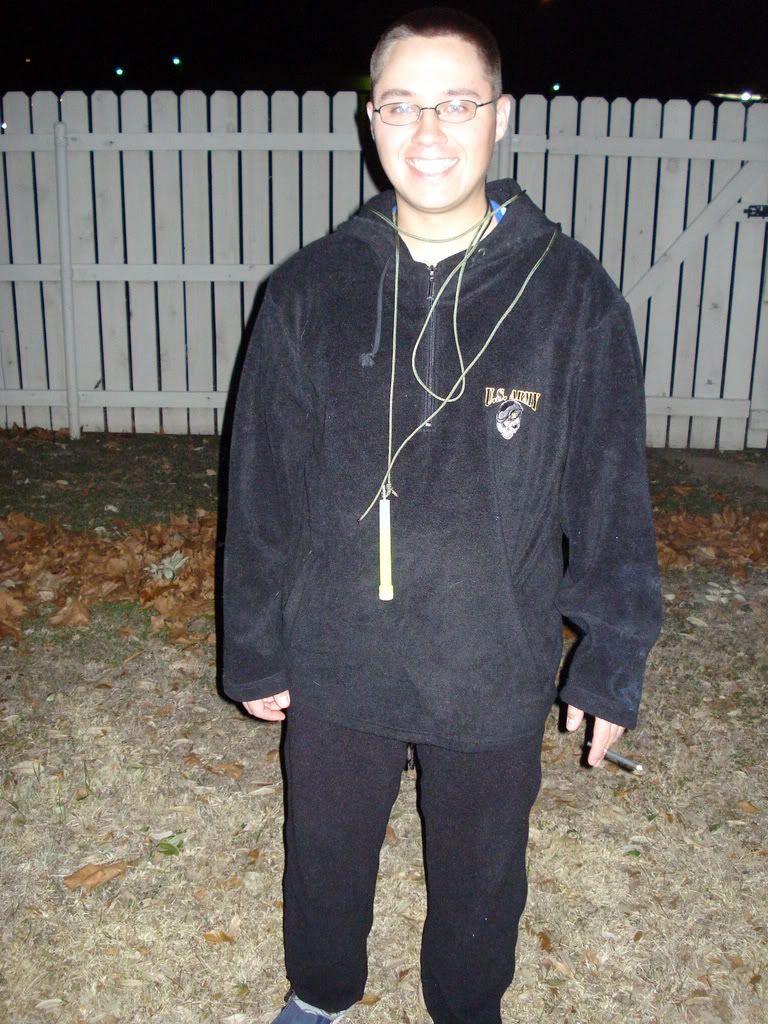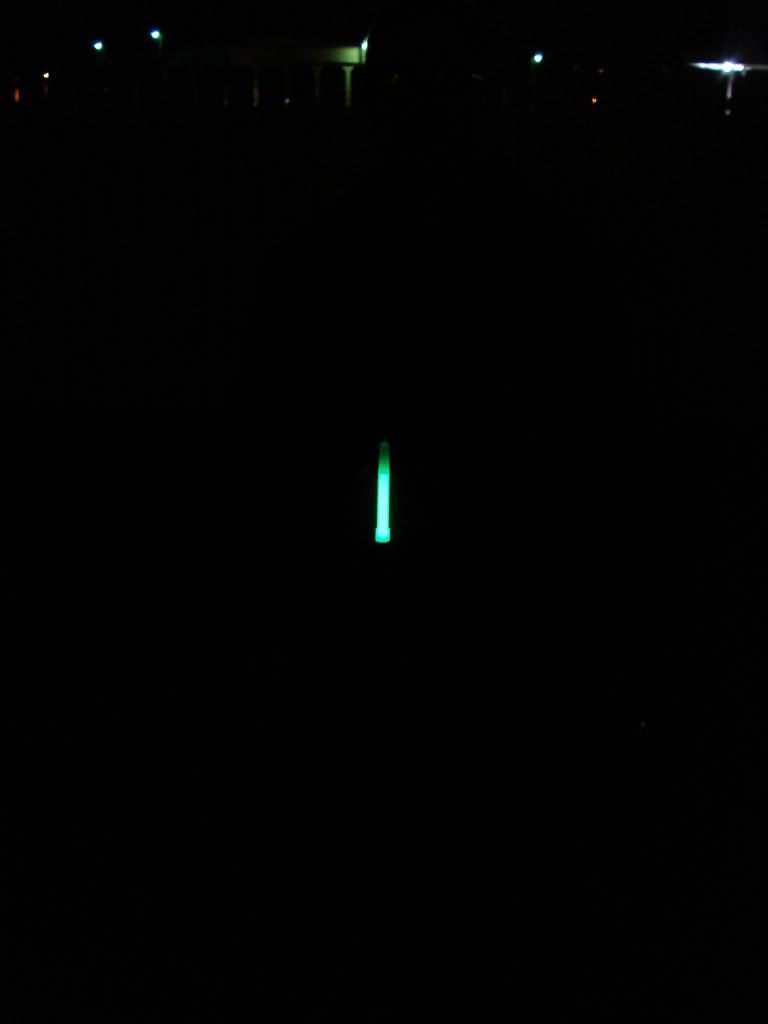 Tie it around your neck to mark the tail of a convoy of hikers like so.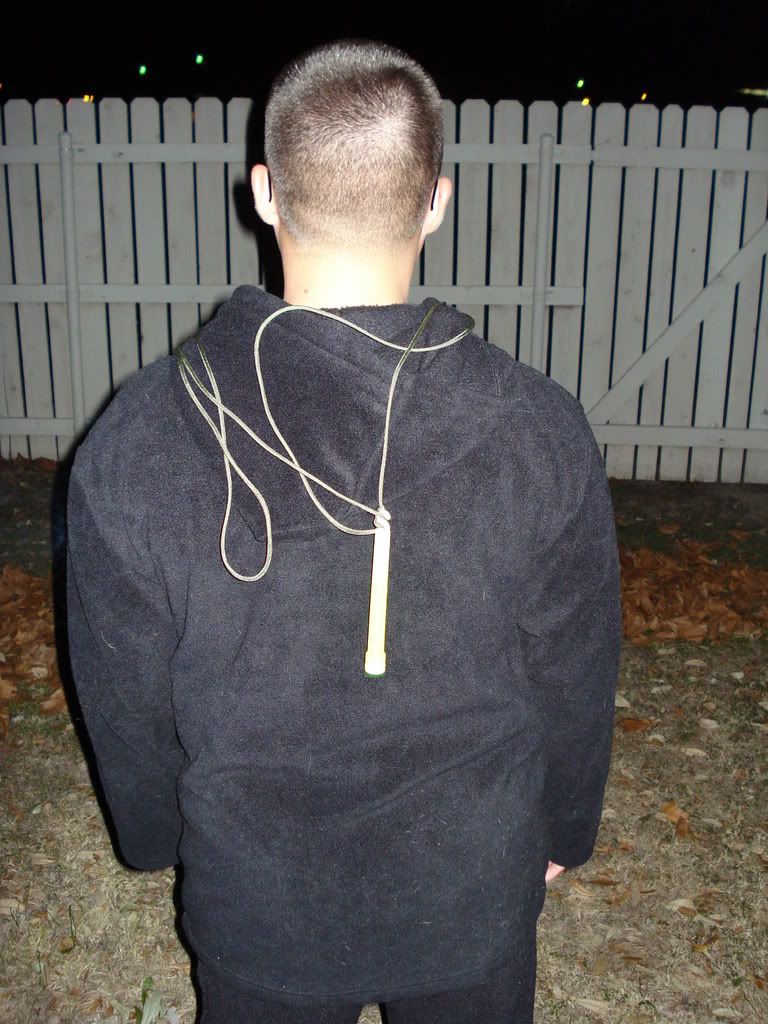 Or to someone's back to mark the lead hiker.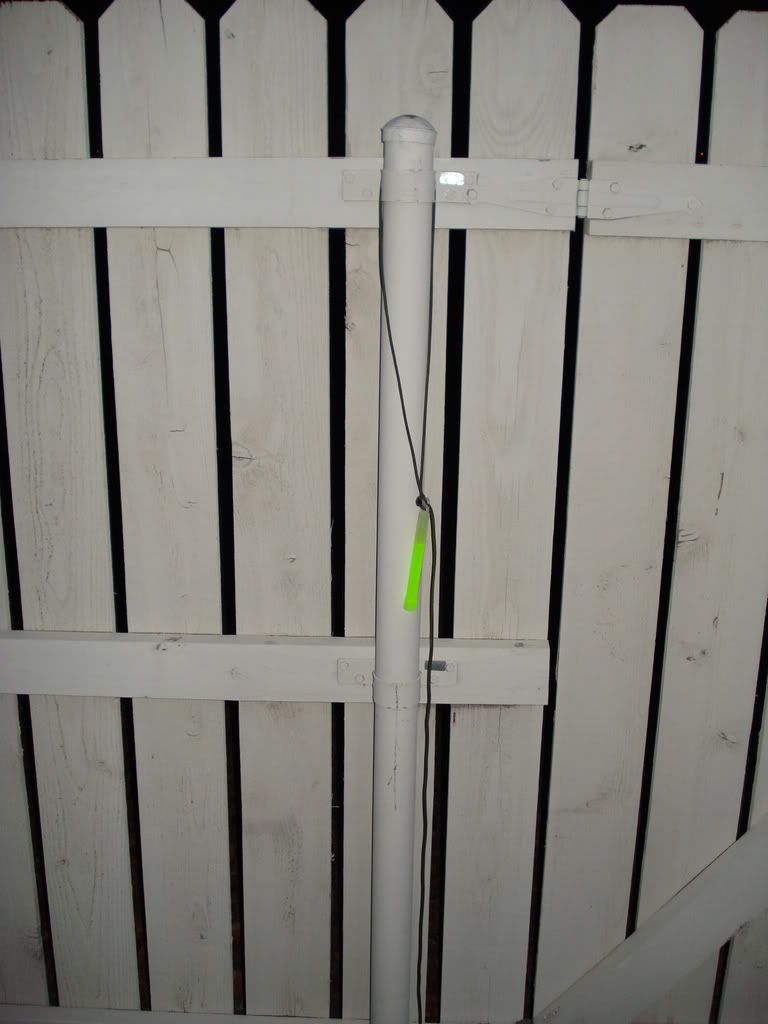 This also works well to mark locations such as buildings, trails, vehicles and so on.
Well guys, that's the concept in a nut shell. I've laid it out as simply as I can for ease of translation when you go to make a few of these for yourself in between commercials.
Thoughts, comments and similar are always welcome. Thanks for the read