Here is my bob.
here is my bag GoLite Pinnacle Pack:
http://golite.com/product/proddetail.aspx?p=PA5252&s=1
The rain cover:
Water filter:
MSR Miniworks EX Water Filter
nalgene wide mouth bottle
camel bottle
MSR 4 liter Dromlite Bag ( will be ordering soon)
sleeping stuff:
Golite Hex 3 with nest (nest is on it's way)
Tarp
clickme
ranger roll
Thermarest pad( Will be ordering it on Friday) tomorrow
Flashlight and batteries: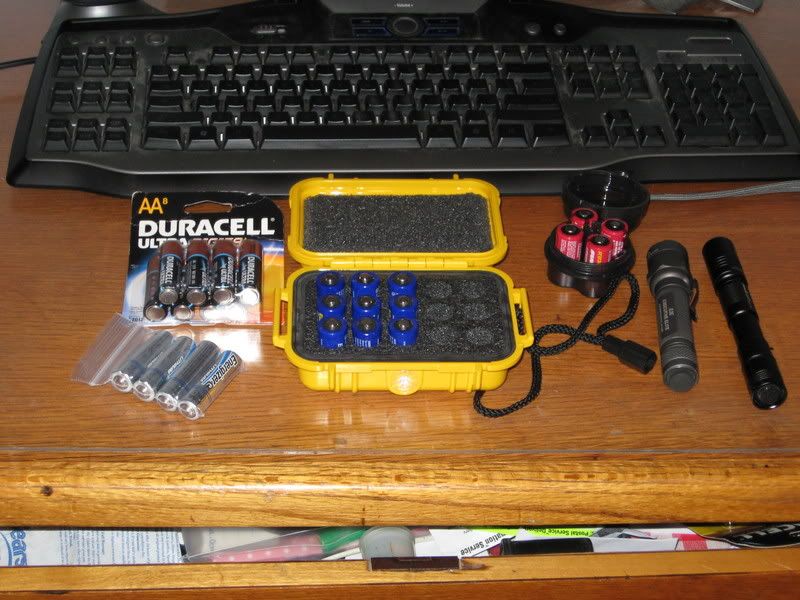 8 aa batteries
4AA e2 batteries
pelican case with cr123a batteries
Surefire SC3
surefire E2E
fenix L2t
Knife: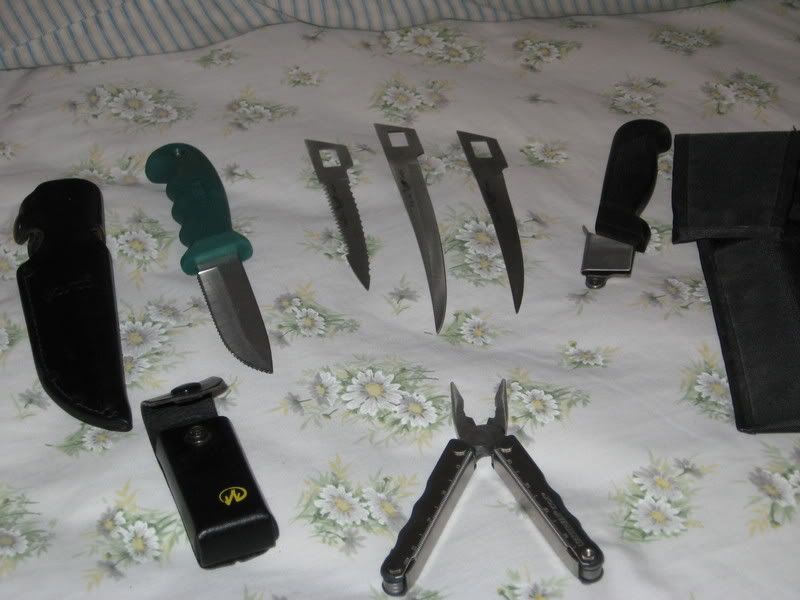 1 sypderco delica (not shown)
1 leatherman kick multitiool
fixed blade
detacable blade knife
Fire: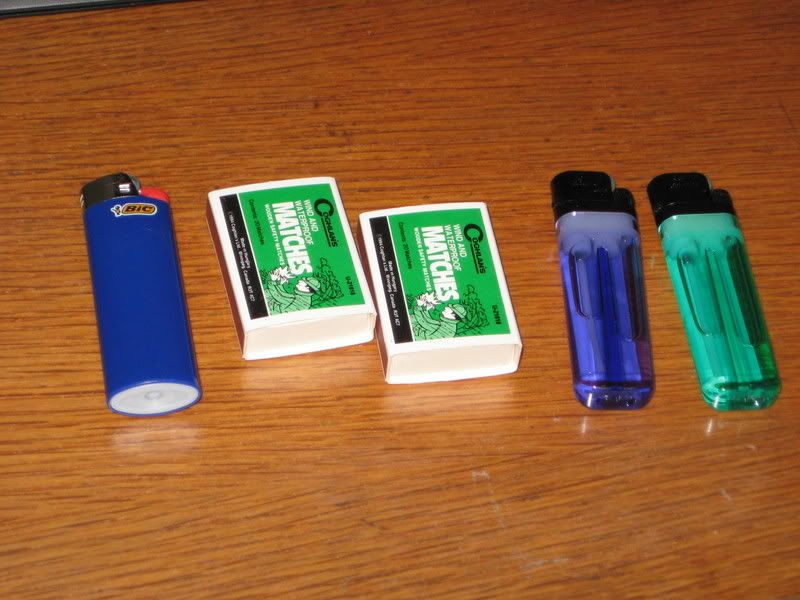 2 boxes of wind and water proof matches
1 bic lighter
2 crackhead lighters
tolitress: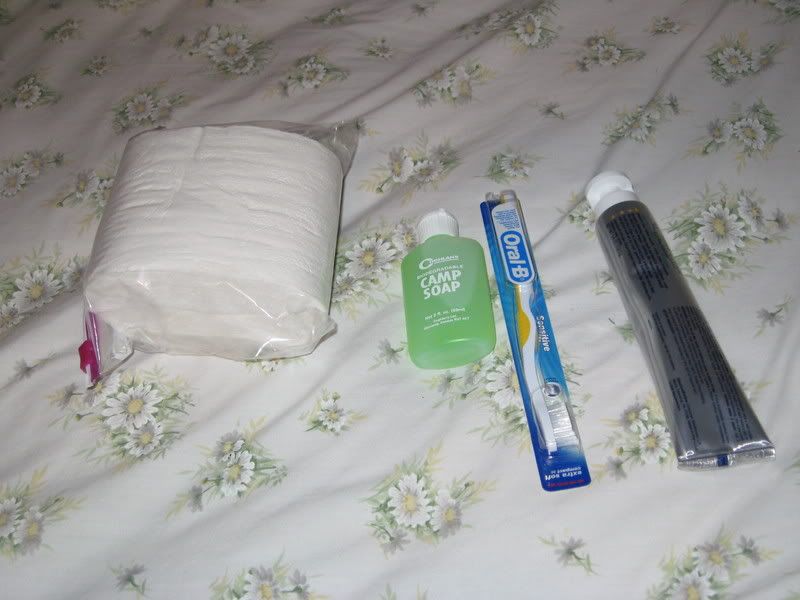 toothpaste
tooth brush
artificial tears
biodegradable campsoap
1double roll of toliet paper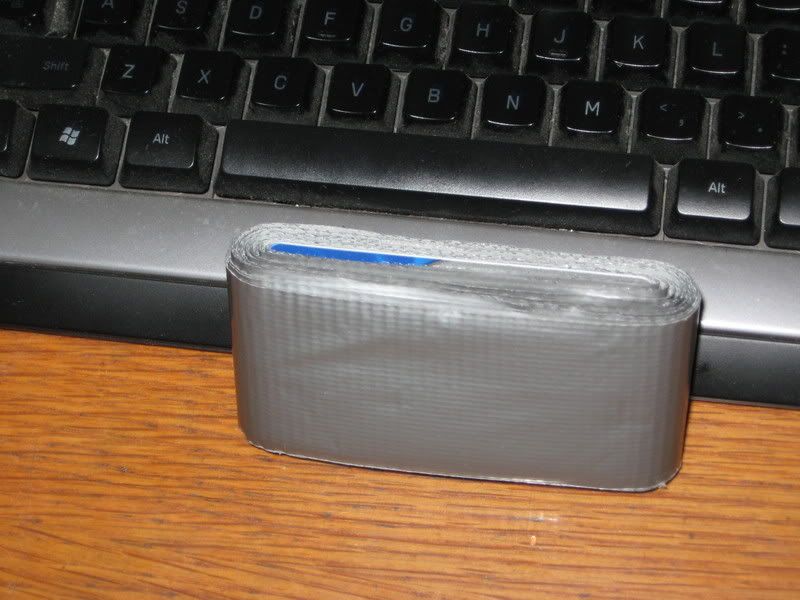 and duct tape
550paracord about 96 feet: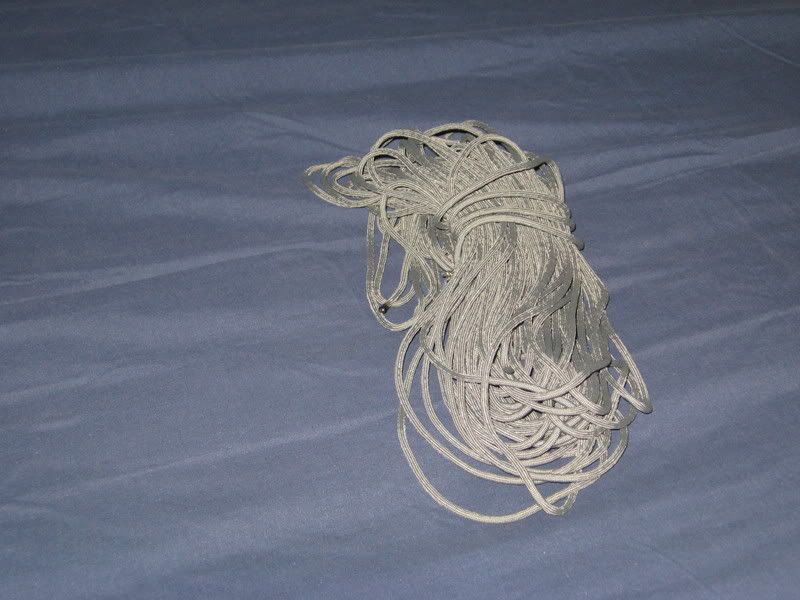 A Rite in the rain notbook (given to me by [/b]L1Z4RD
)
along with a mre. (Thanks)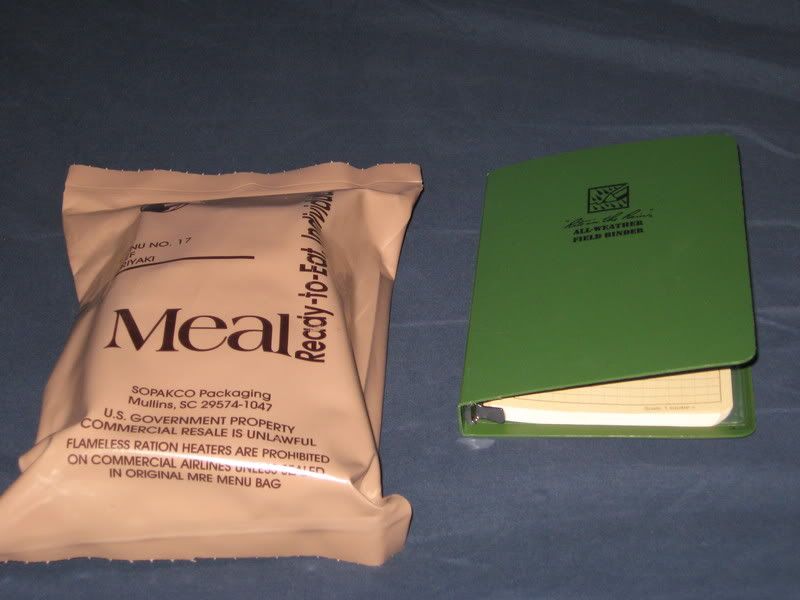 Cloths and food I will post next week hopefully.
And my FAK too.
Tell me what you think.