Over the last few years I have noticed an increase in my bear encounters. There has been an increase in problem bears. Now with a report of an attack a few weeks ago (not serious but this reminds me of NJ years ago at the start) its time to upgrade my bear defense.
On my pack compared to the previous spray.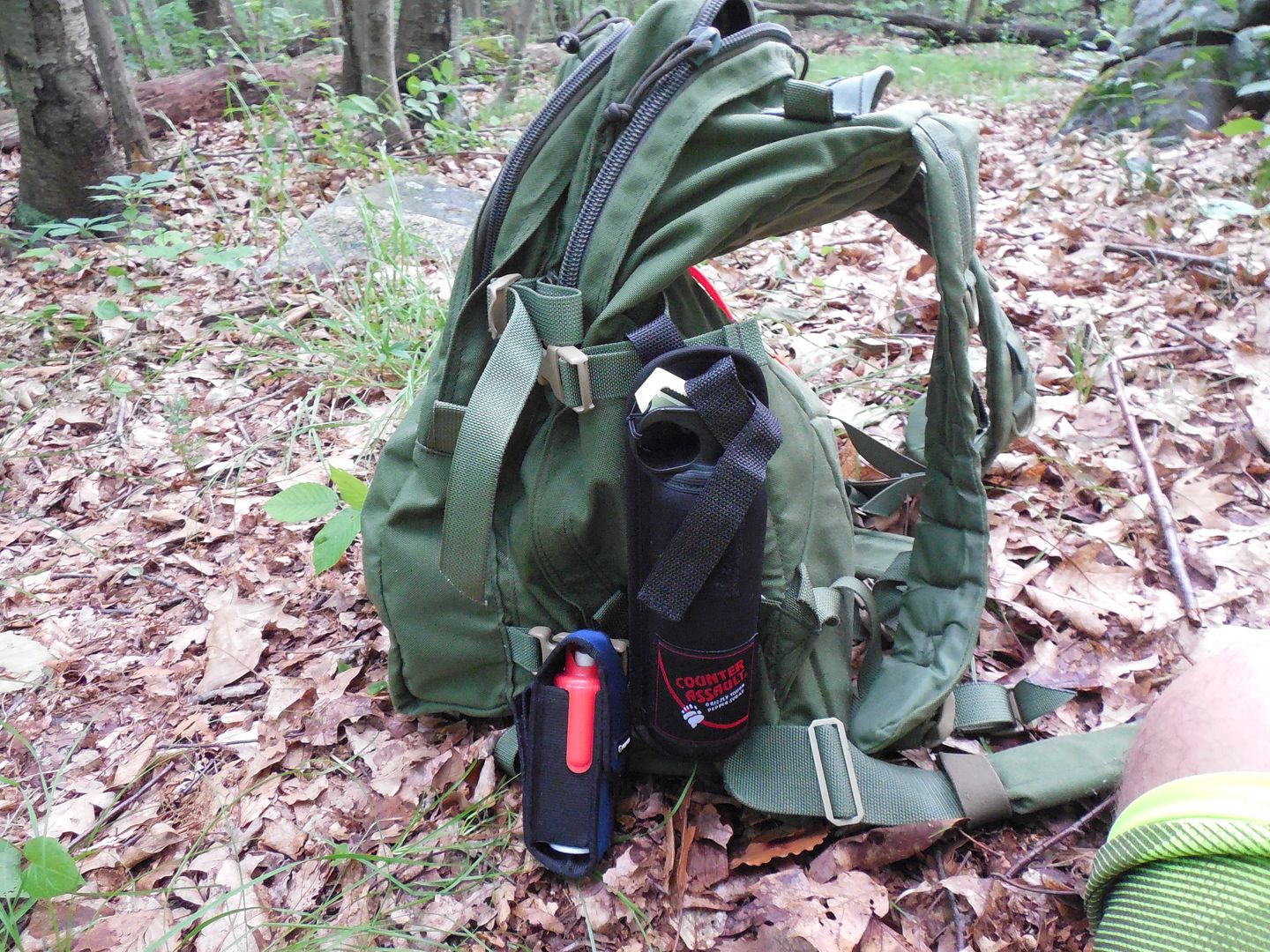 Before anyone says the obvious. Yes I have plenty of guns. This isn't about guns vs. spray rather having more options.