Did a two day outing with a friend who has extra time on his hands. Divorce will do that for yea I guess. LOL. In any case used some nice gear, covered some miles and enjoyed good but seasonably chilly weather. Planned on doing around 13 miles in two days though we could have done it in one but then what would there be to do on the second day?
Osprey packs.
It's a GO!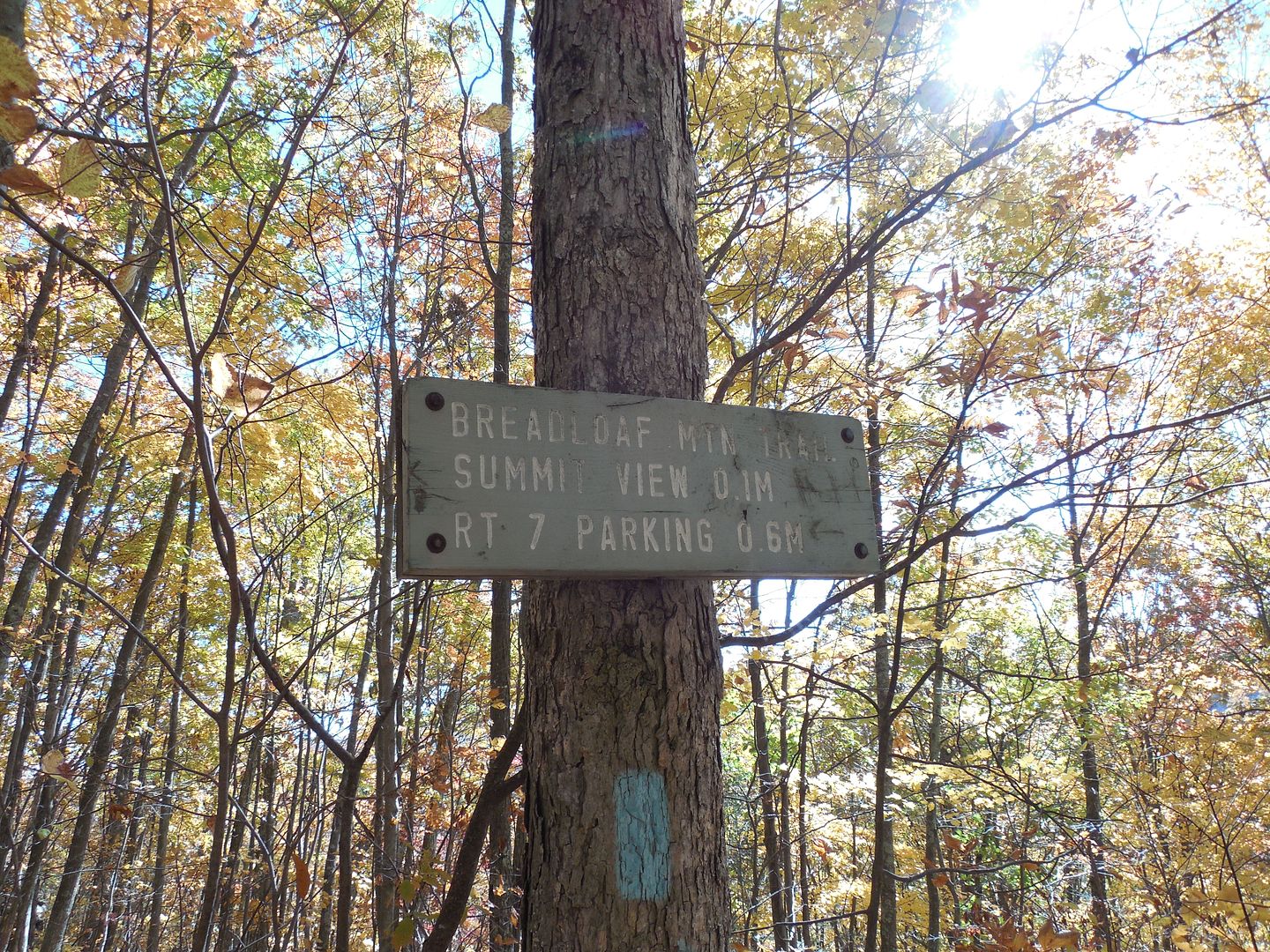 Mid to late Autumn color. Believe it or not there is still some green out there not counting the evergreens. Other trees have dropped their leaves all together. This was right before a big windy rain storm so probably more leaves have drifted to earth.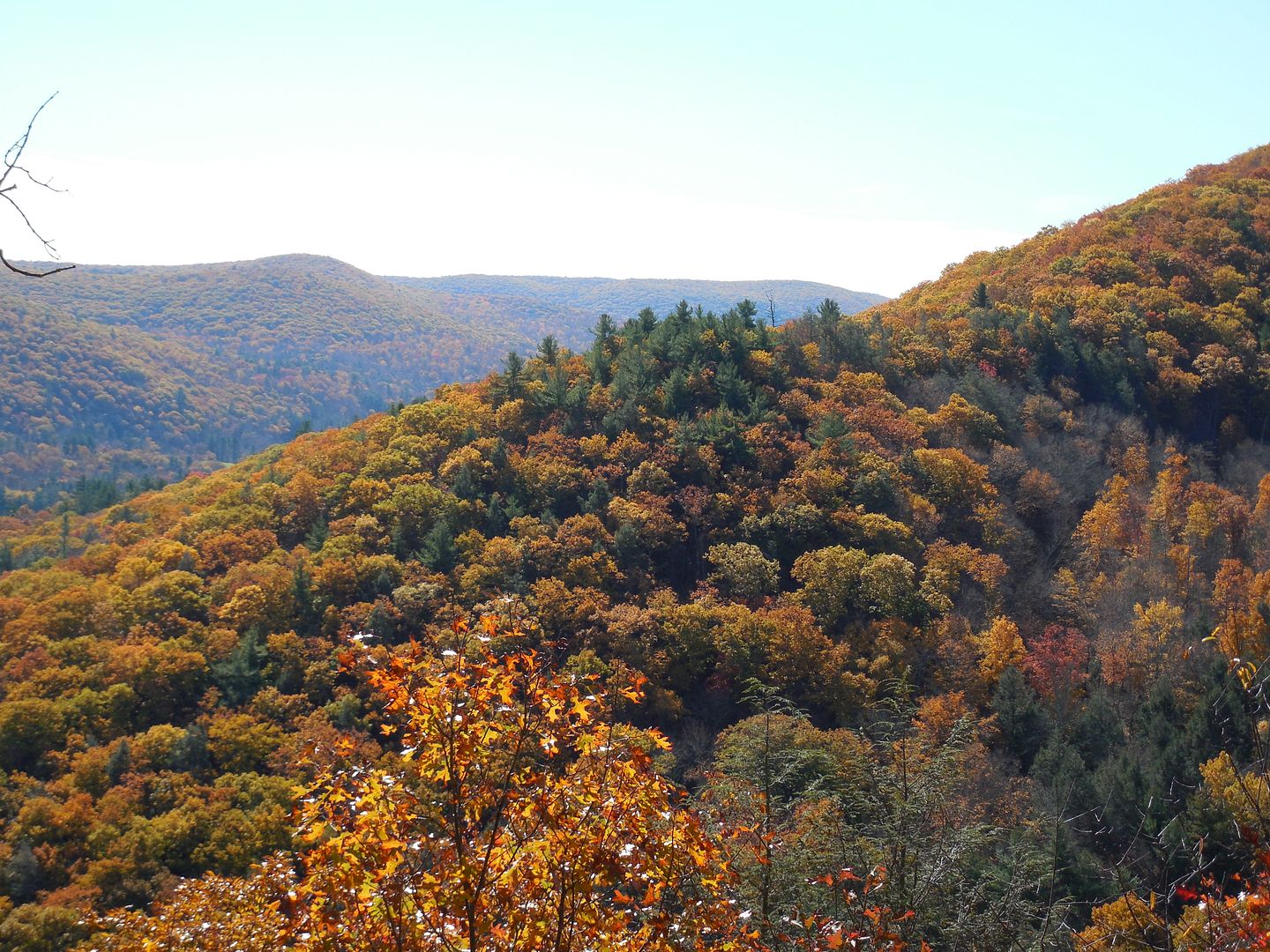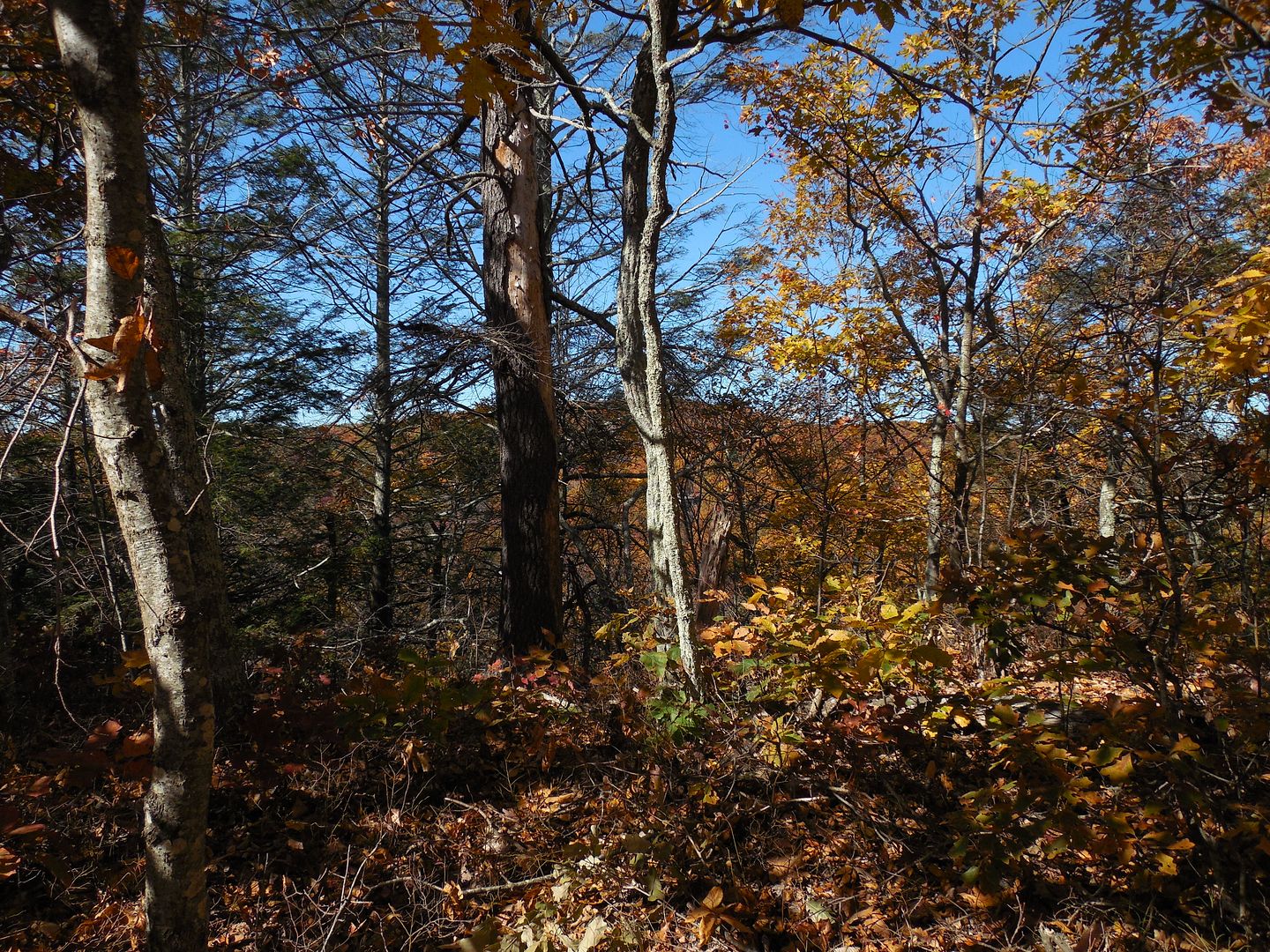 Da White blaze.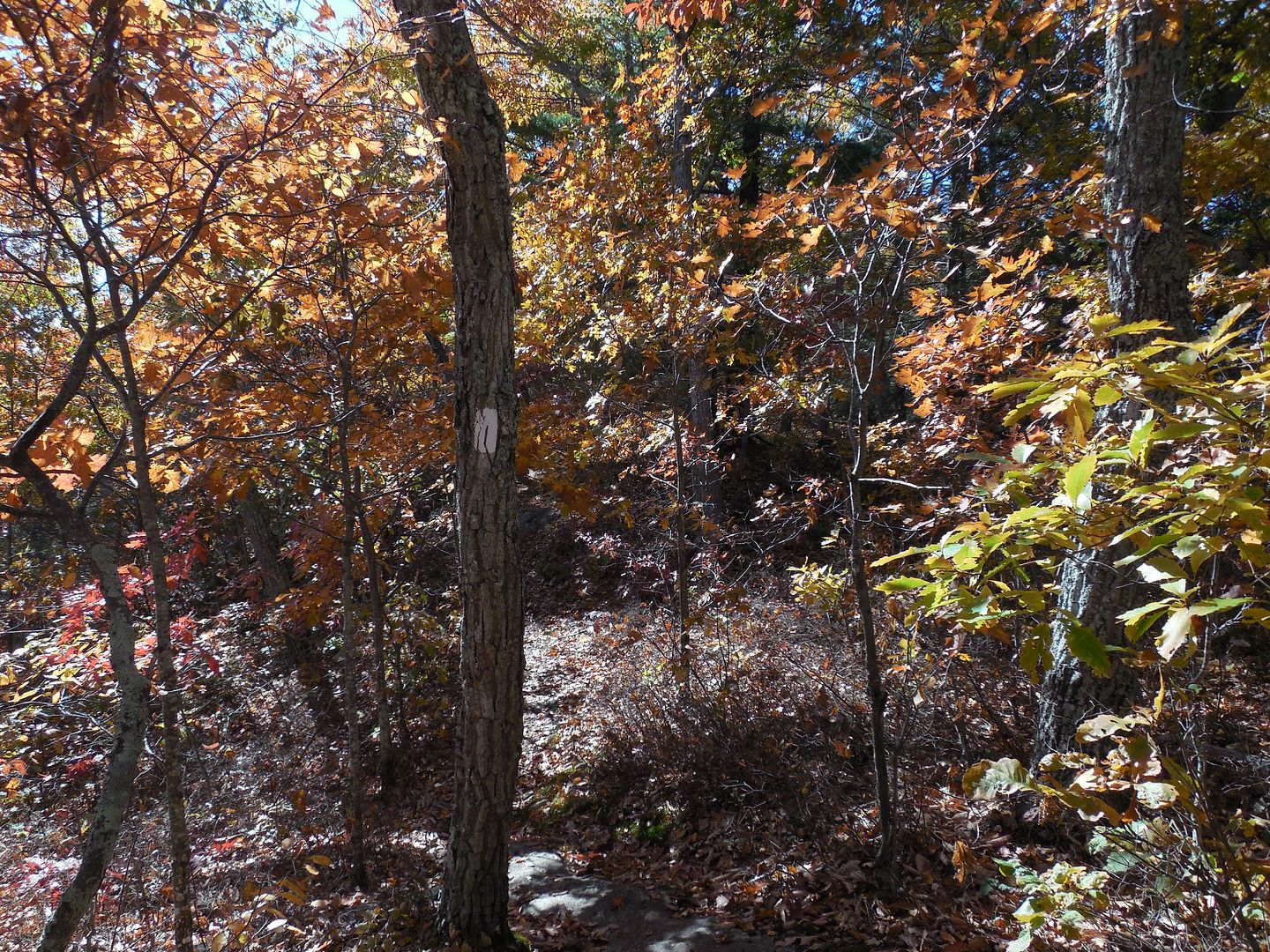 Partridgeberries. Bland but edible.
Silver hill is an interesting stop. Camped here a few times and may return with the tipi during winter.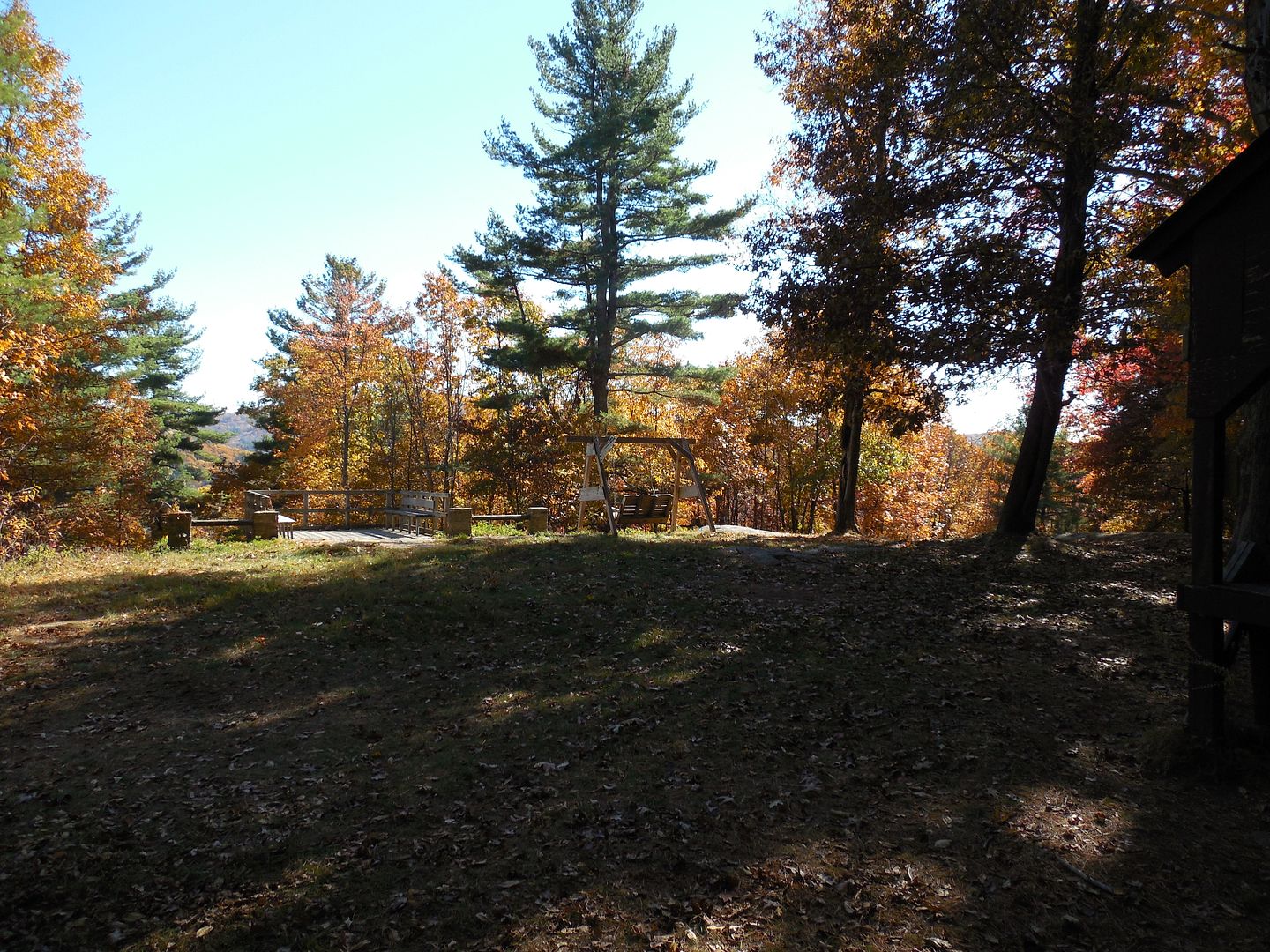 Cutting some cheese (literally) using a Mora 2/0.
First night's camp.
My gear organization system. I always return anything taken out into the proper sack after use. If not odds are sooner or later kit will and does vanish. I like my stuff sacks UL and highly visible if possible.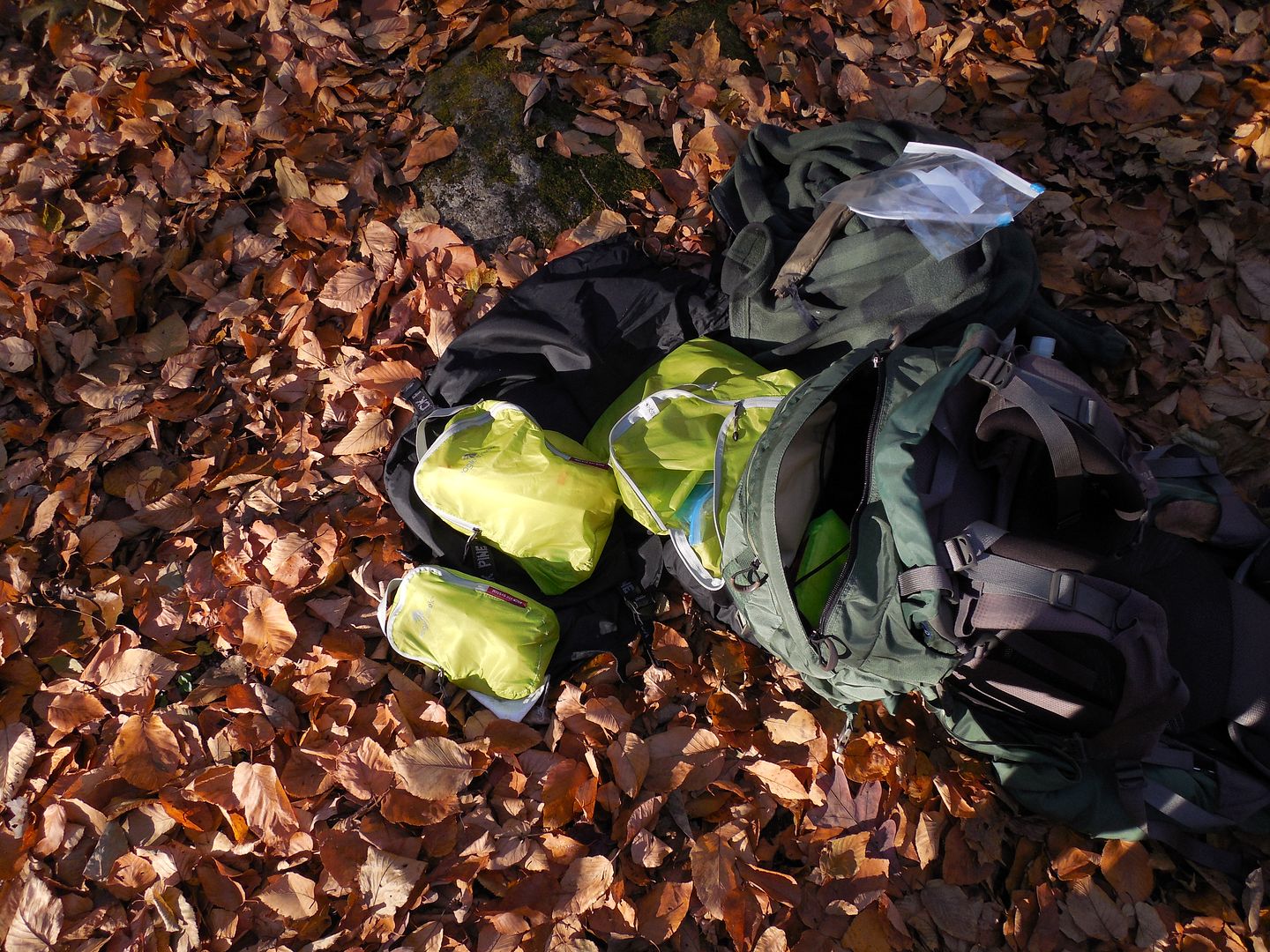 My friend's Downmat 7. He tossed it inside his hennessy hammock with good results.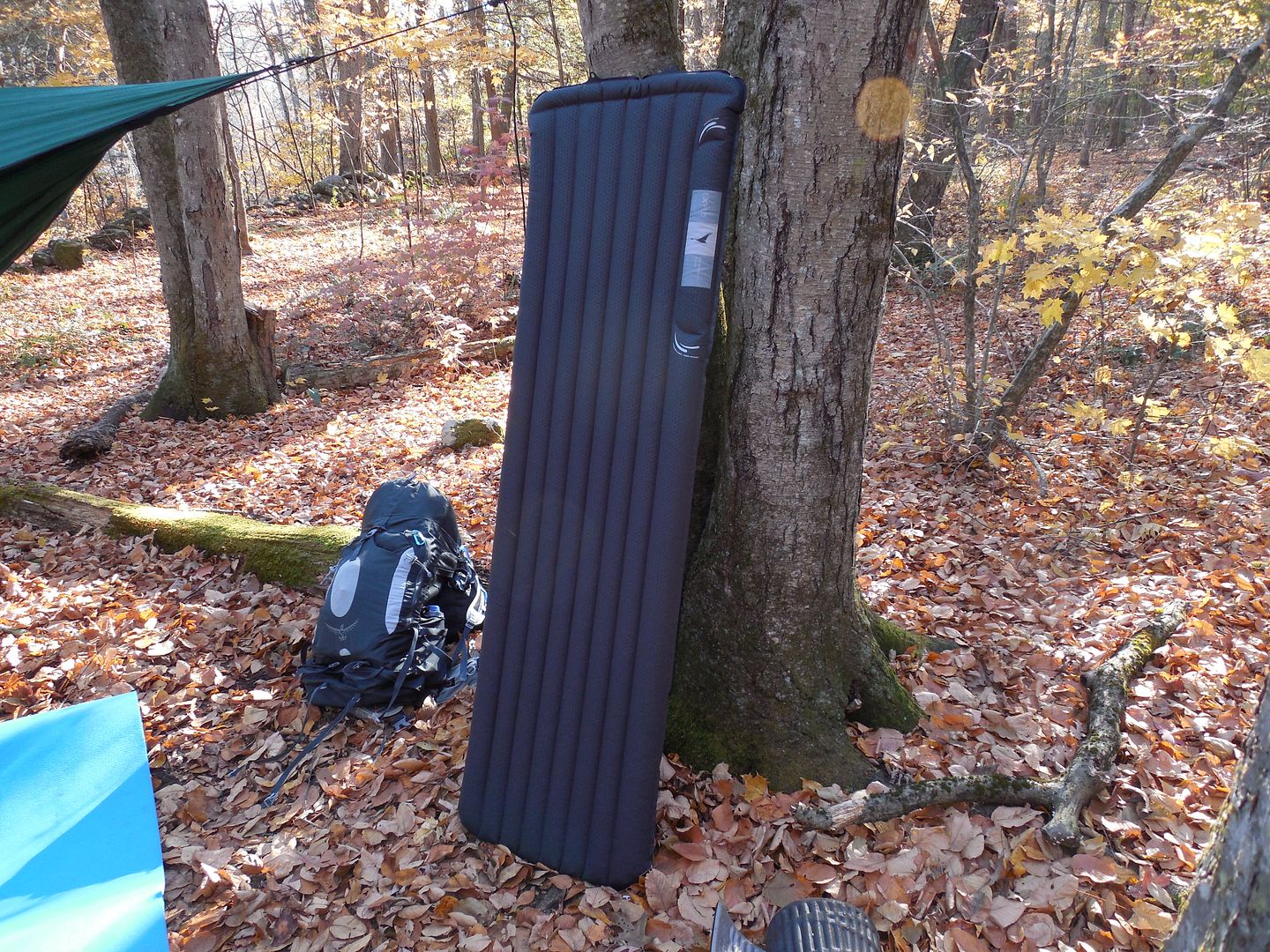 My EMS Thaw 40 down bag was a bit marginal for the lows which on the first night hit the upper 20's.
It's all about the water.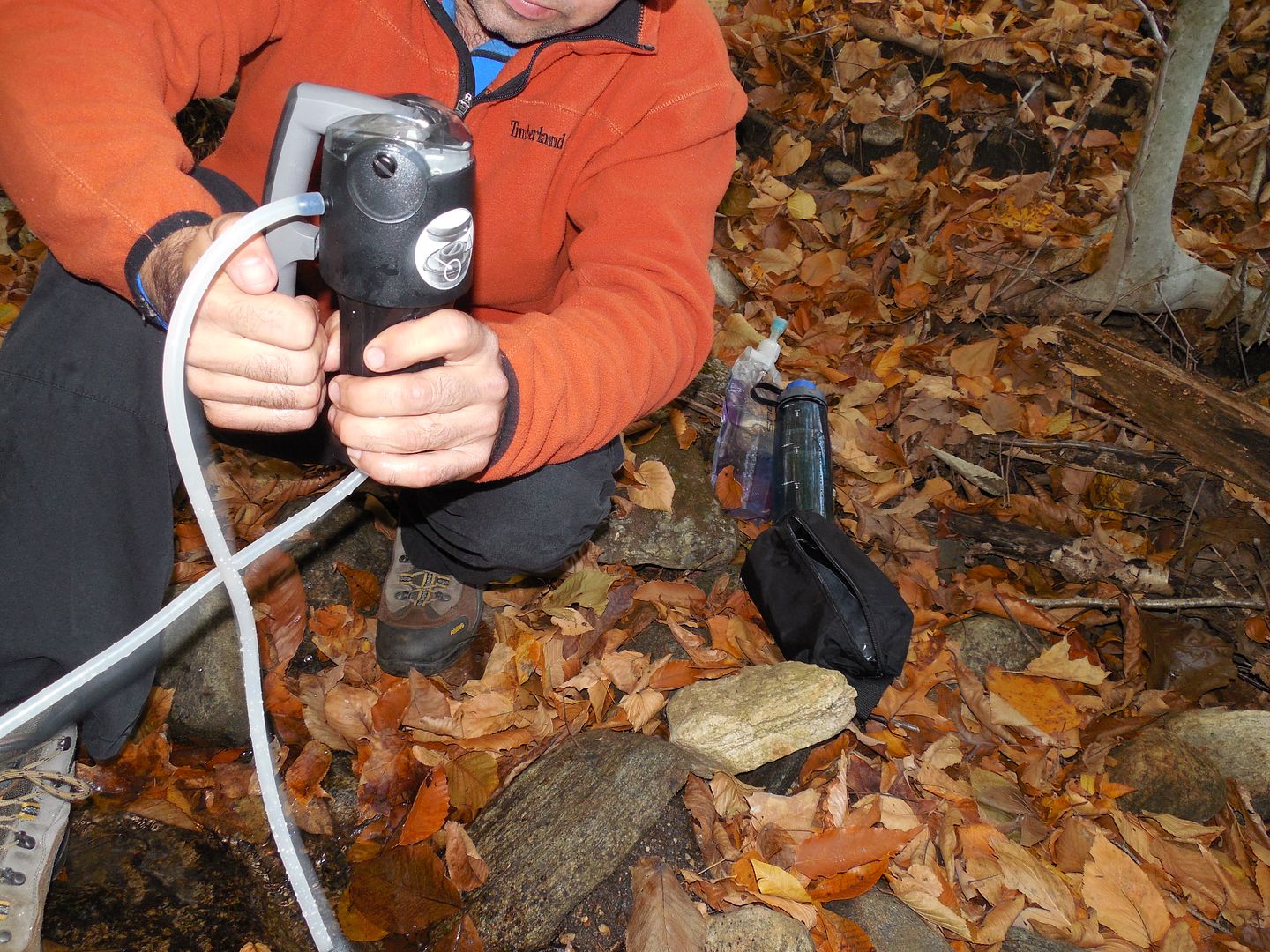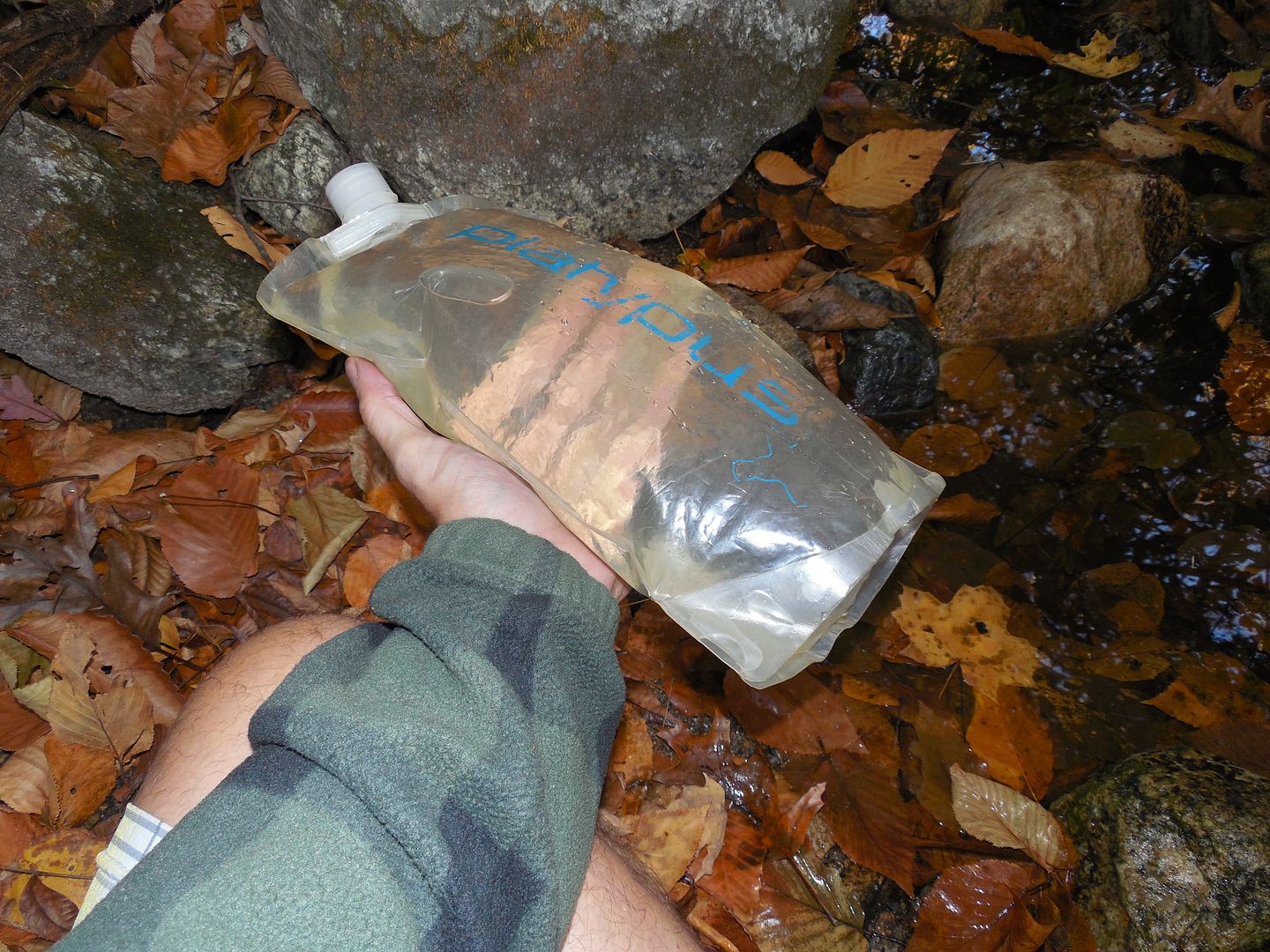 The pump filter started to leak on the first day and didn't function on the second. I used my Sawyer Mini Squeeze the next day which worked just fine. Yup it was slower but working is no small thing. Changed out some O-rings after the trip and the filter is now working but didn't when we needed it.
Backpacker's Pantry. It was ok.
Zombie apocalypse freeze dried beef macaroni rations in a plastic bag. My friend purchased months worth of those larger cans of freeze dried foods for the apocalypse but it wasn't zombies, gamma ray burst or meteors which got him. It was the ex wife so now he is eating the stuff.
The Core 4 stove.
The morning camp. I like to air out my clothes and bag even if it didn't rain before breaking camp weather and time permits.
The Core 4 stove is so UL and it works well.
On the move the next day.
This was just before the rain so the river was very low. It must have been like shooting fish in a barrel for this eagle by the river.
Next night goofing around in camp with da one match fire.
The second night was much of the same so let's wrap this up. All packed up and ready to go.
Video of the outing for those with time to blow.
Gear focus. My trail lights: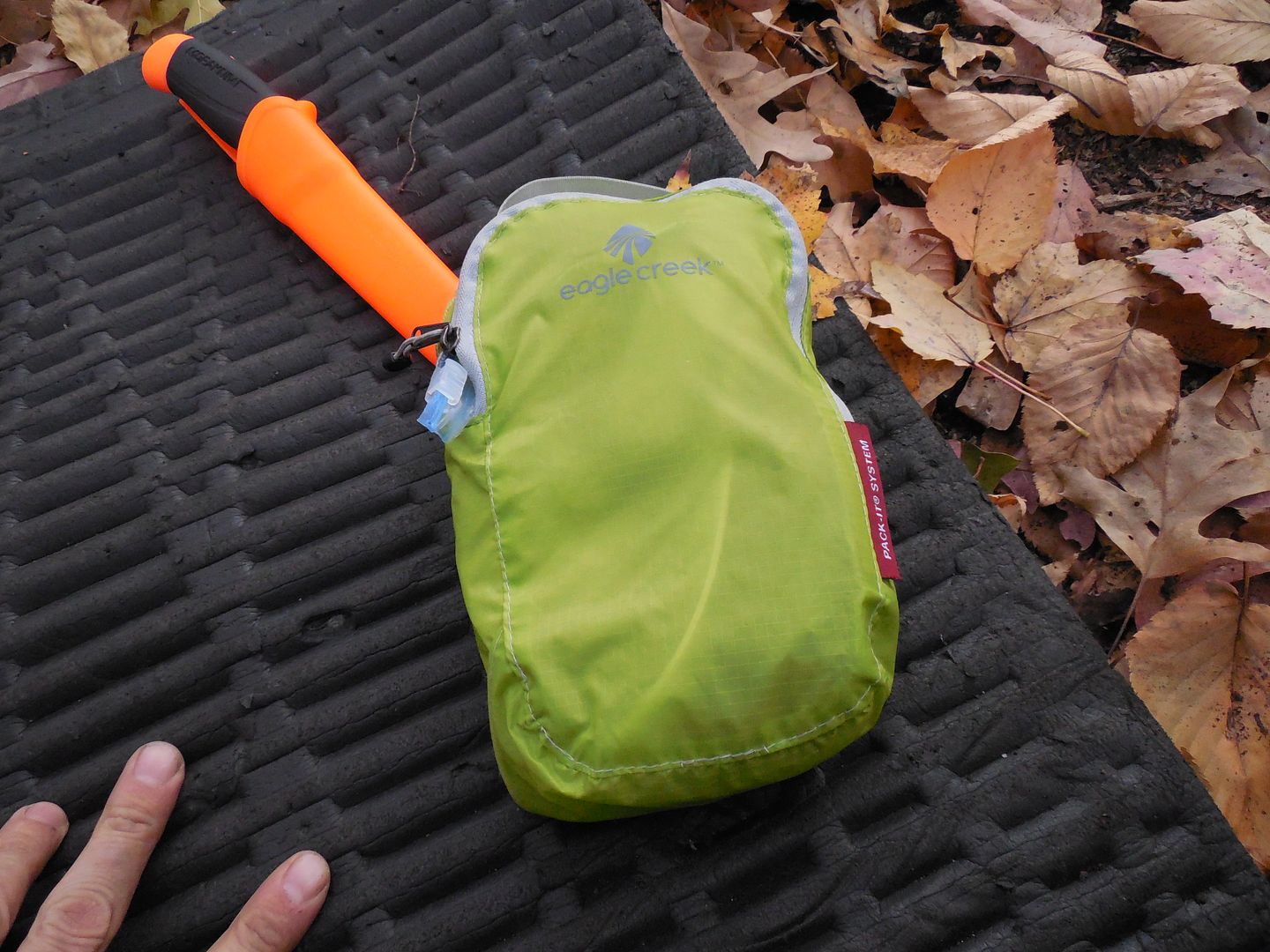 This isn't a review of these lights rather just a description of my trail light for the warmer months. The primary attribute which ties the system together is the same battery type. 2XAA which are also used by my camera, Guide 10 and GPS. If one device runs out of batteries I will always have backups even if the extra set is used. Also I picked options that balanced performance with UL requirements.The kit contains the following lights and gear.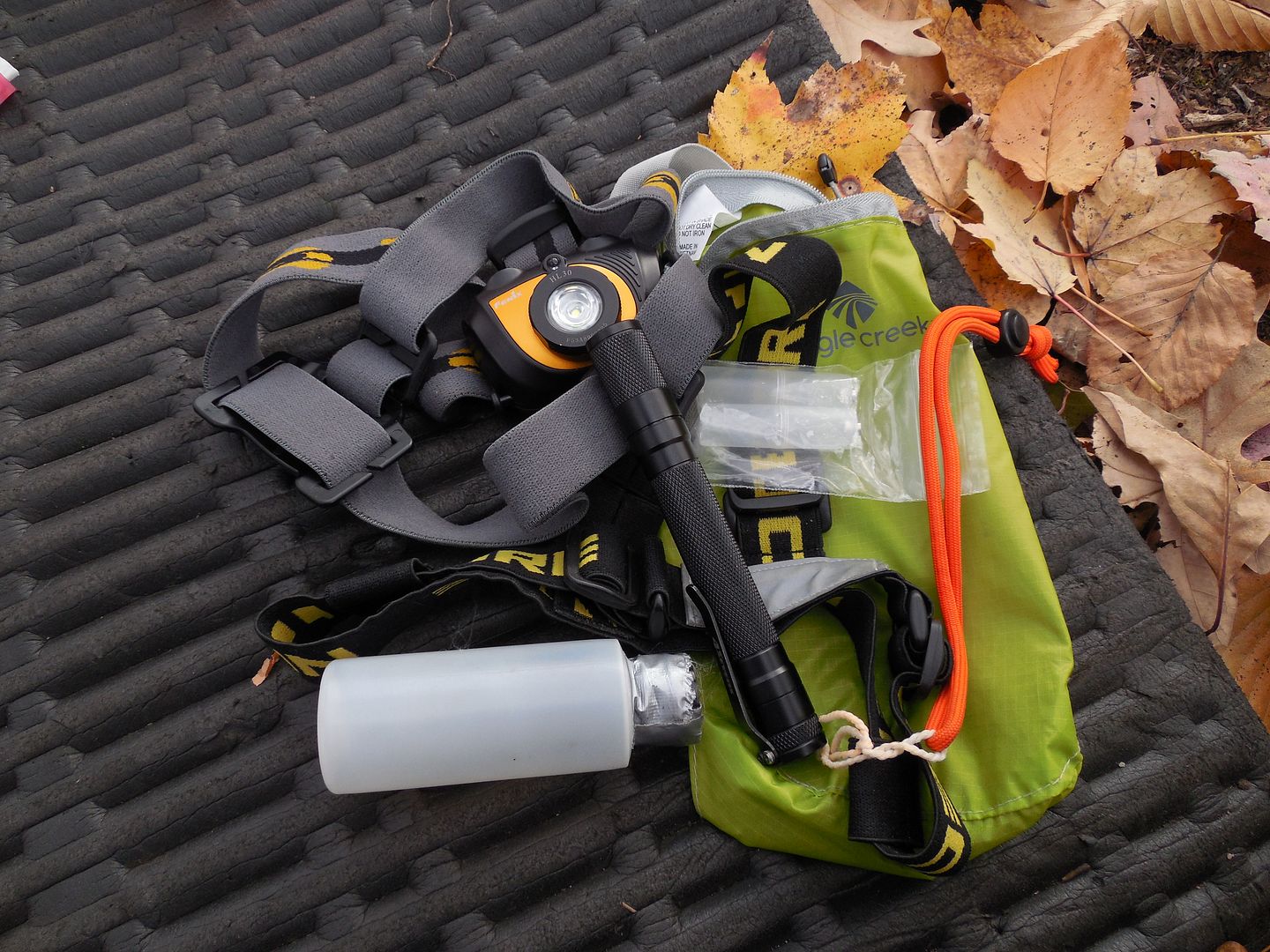 1. Fenix HL30 headlamp.
2. Foursevens 2XAA mini flashlight.
3. Nitecore headband. Turn flashlight into extra headlamp.
4. DIY lantern diffuser.
5. 2 AAA TO AA Converters.
6. Eagle Creek Silnylon gear sack.
I think all kit taking the same battery configuration has pros in BOBs and other preps as well. Here is a short video for those who dislike reading.
Thanks for watching.