Bear territory.
What to do? Bear bells! Best to get one with a magnetic silencer. To deactivate the bell just slip it inside the mesh bag on a sting. The bell is also a good cadence when running which I did for the last mile or so of this hike.
I prefer to put bells on the part of my pack which has the greatest, for lack of better word swing. It's actually possible to put them in spots which will greatly reduce the ringing. Clearly that's counter productive. The more obvious your approach the better.
On a side note how can you tell the difference between Black bear or Grizz scat? The Black bear has huckleberry seeds within it's scat.
Within Grizz scat empty cans of pepper spray and bells. Naturally it's prevailing internet wisdom that a knife vs. claw/jaw fight is inevitable. For that reason along with the bells I took "Sting".
"Sting" turns a zombie green color once bears are near. Clearly there is one within the vicinity but out of sight.
First I will blind the attacking bear with a flash from the firesteel. There is a chance the entire bear might go up like cattail fluff from the 5000 degree sparks.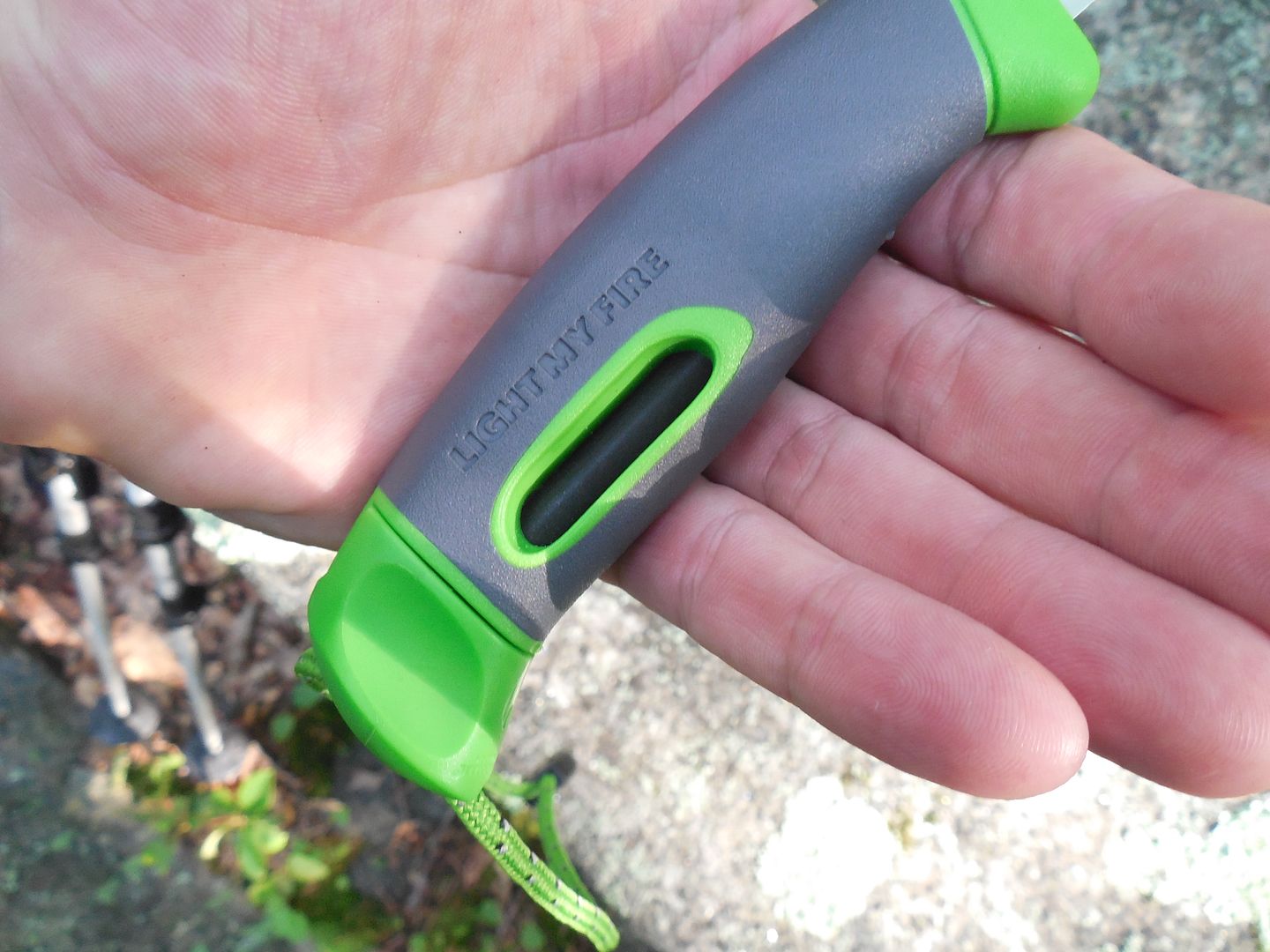 Then comes the 12c27 to finish the job.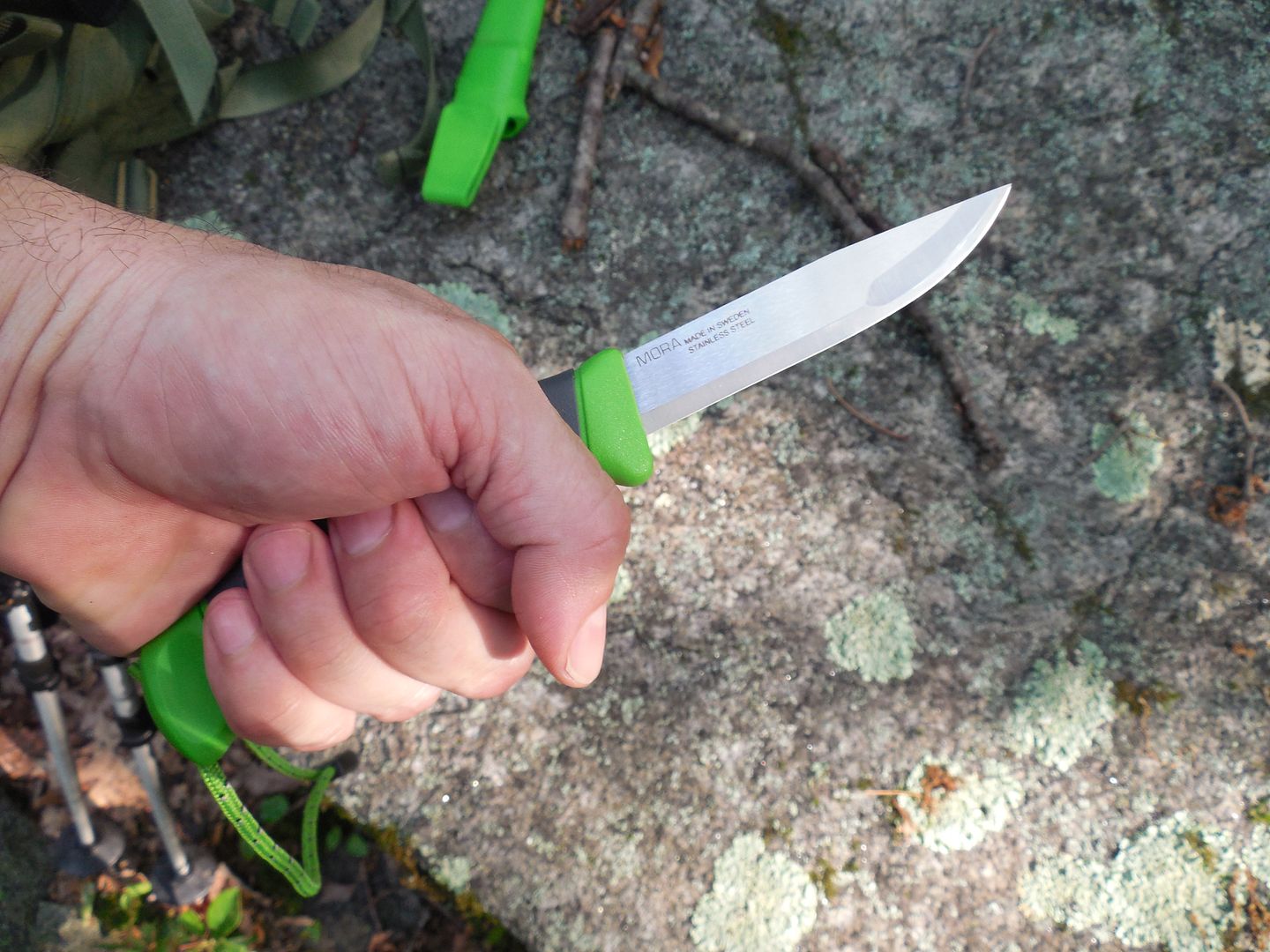 I would then use all of my 6 foot 1 inch 240 lb mass to drive the stainless blade deep into the critter's heart. The impact should be so colossal it's ticker should fly 30 feet out of the other side. It goes without saying every last bit of that knife fight is crazy talk but the bell advice is sorta sound. No bear wants a piece of this action so the bell gives them an opportunity to save their own lives.