Ok 30 pounds isn't a bunch of weight or is it? Just for fun load up a pack till it's actually 30 lbs on a scale then lift it. Yup, it's a bit heavier than the number sounds on the computer screen. Not too much more but a bit. 30 lbs is also within the range of my 3 season hiking or 72 hour BOB. I can hike with more but beyond exercise for me there isn't really a need. So training with the actual weight range one might be expected to carry does help. I do this at least 3 times a week. The other days I will pack less or more. Taking a day or two off sometimes is necessary if other responsibilities take precedent. Naturally to each their own.
Once again on the move.
New kit:
I am considering putting a Hawk on the other side of the belt or maybe a knife. I do have a mouse hawk inside the pack but it might be nicer on the belt? The woods are finally turning green. In another week it will be full on Spring.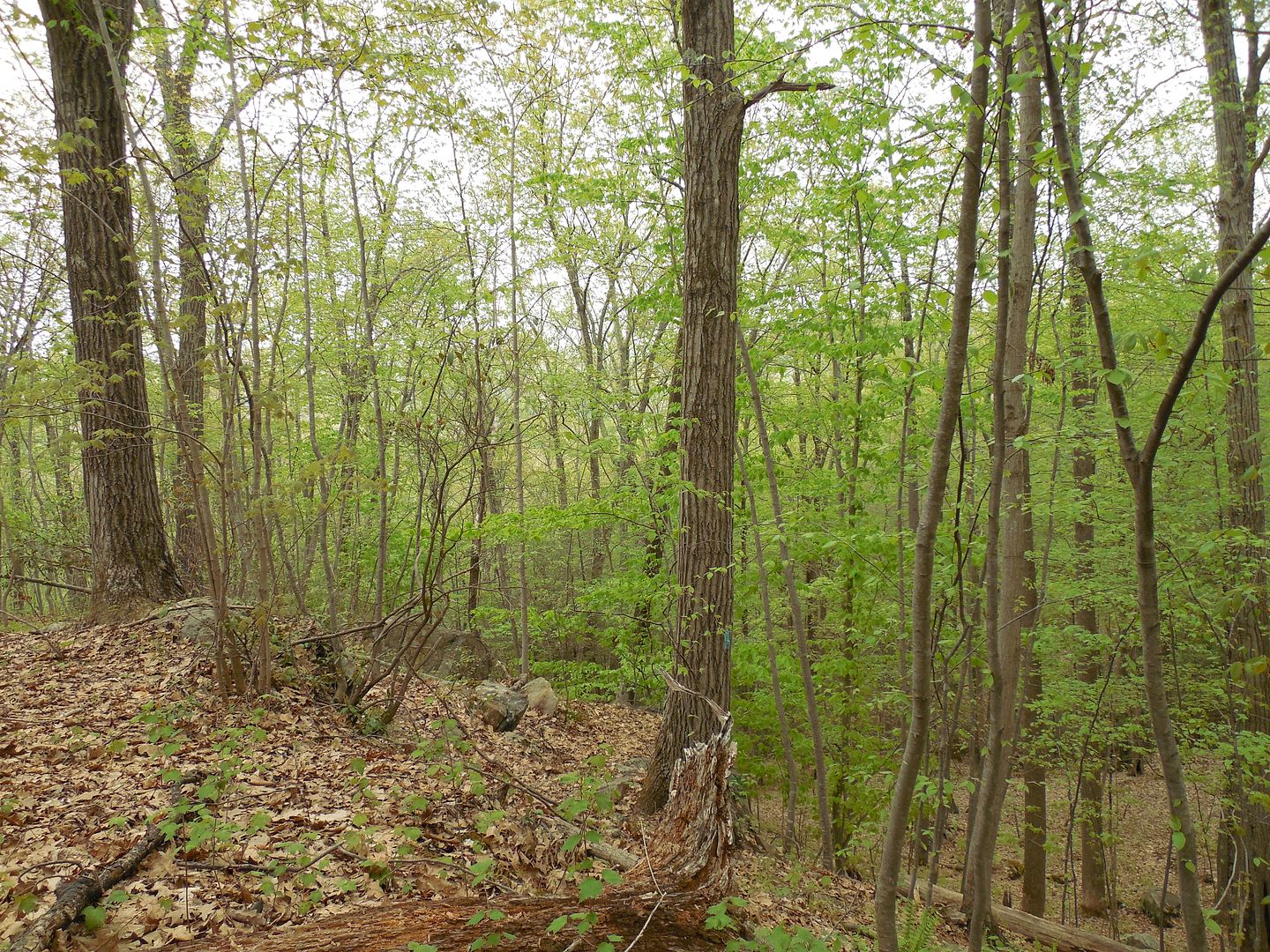 Wild Strawberry flower.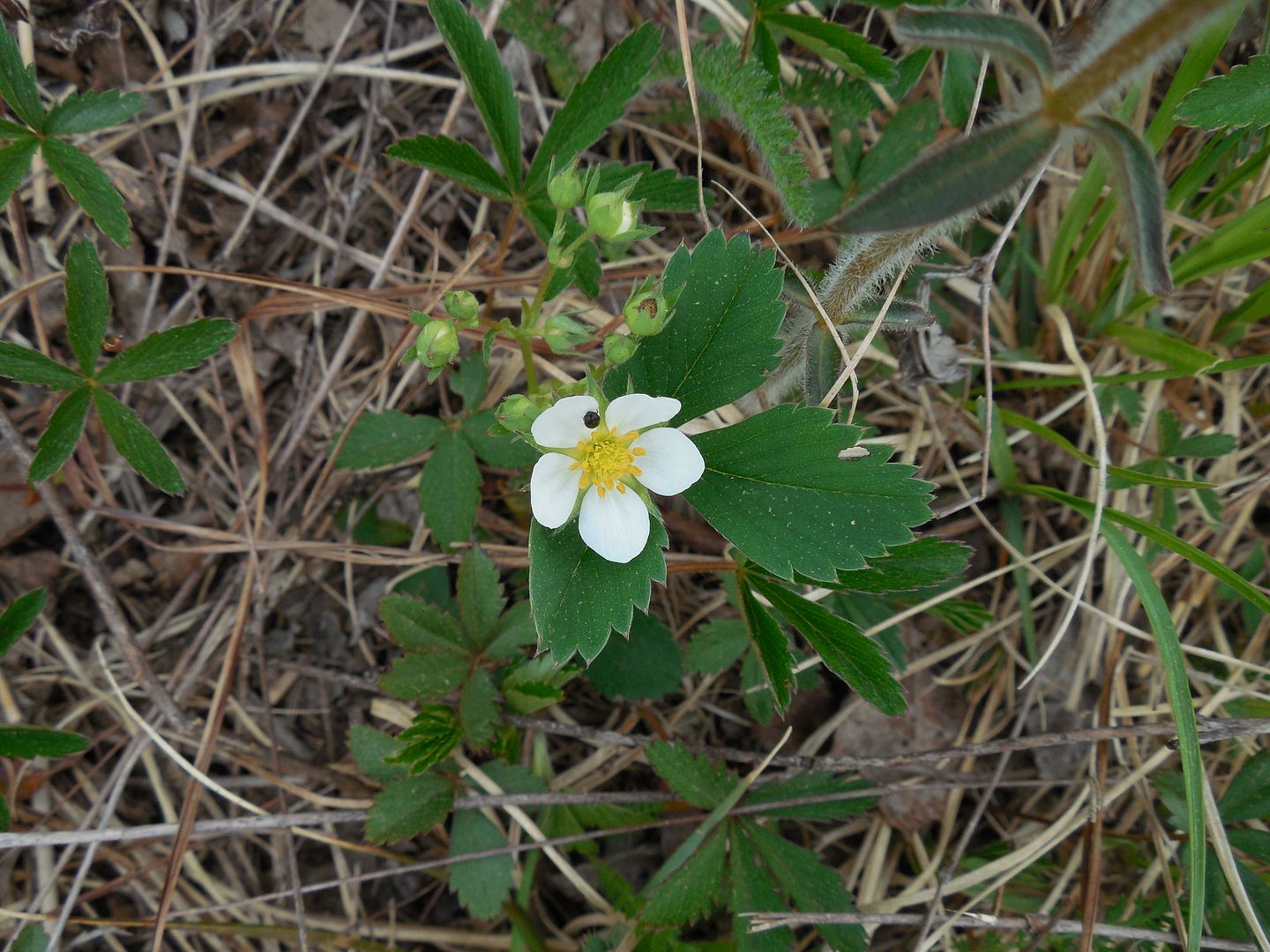 Violets.
Partridge berry.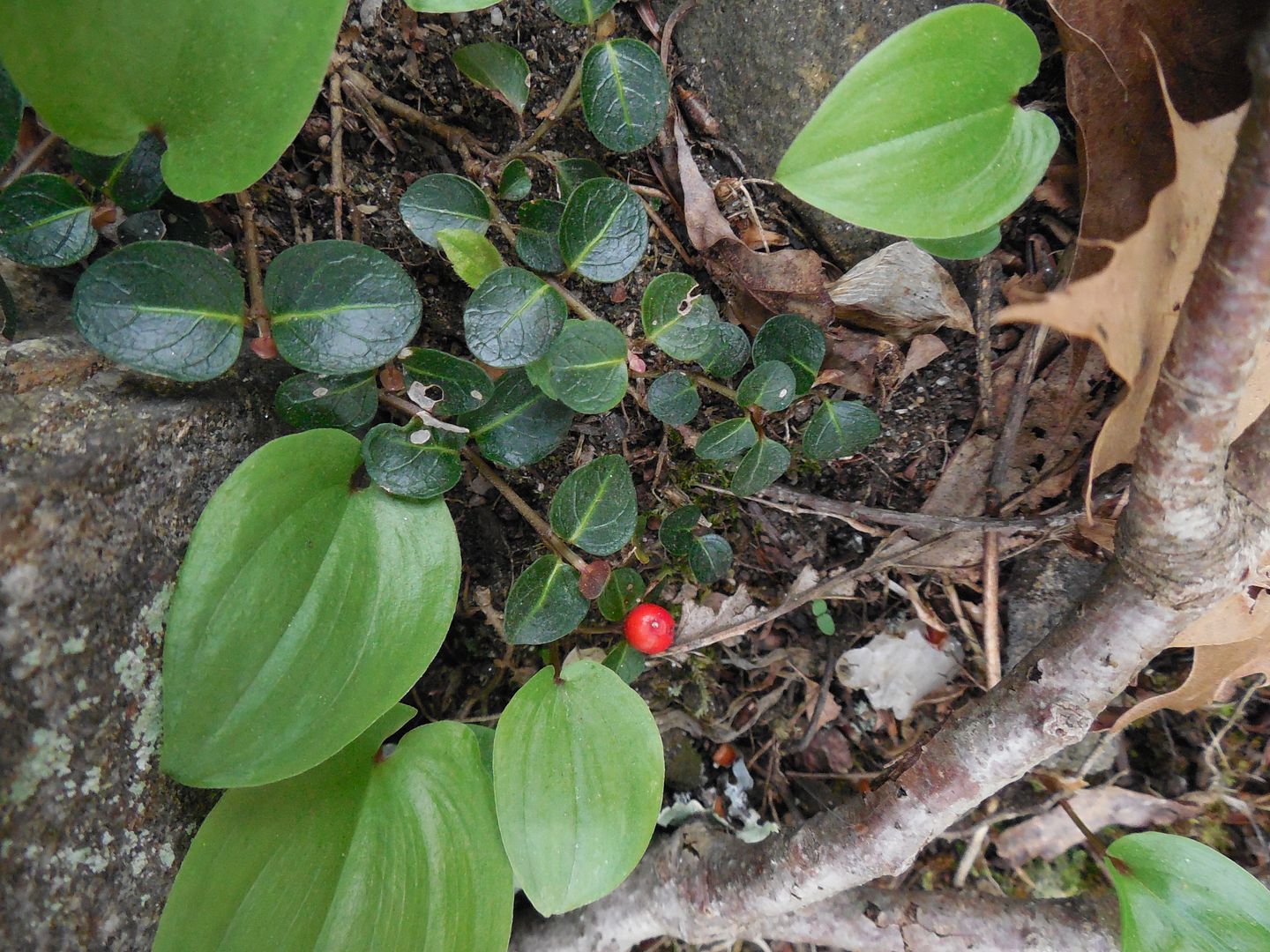 Always liked these but unlike the above 3 I wouldn't eat them. Guessing Purple Trillium but no expert on flowers.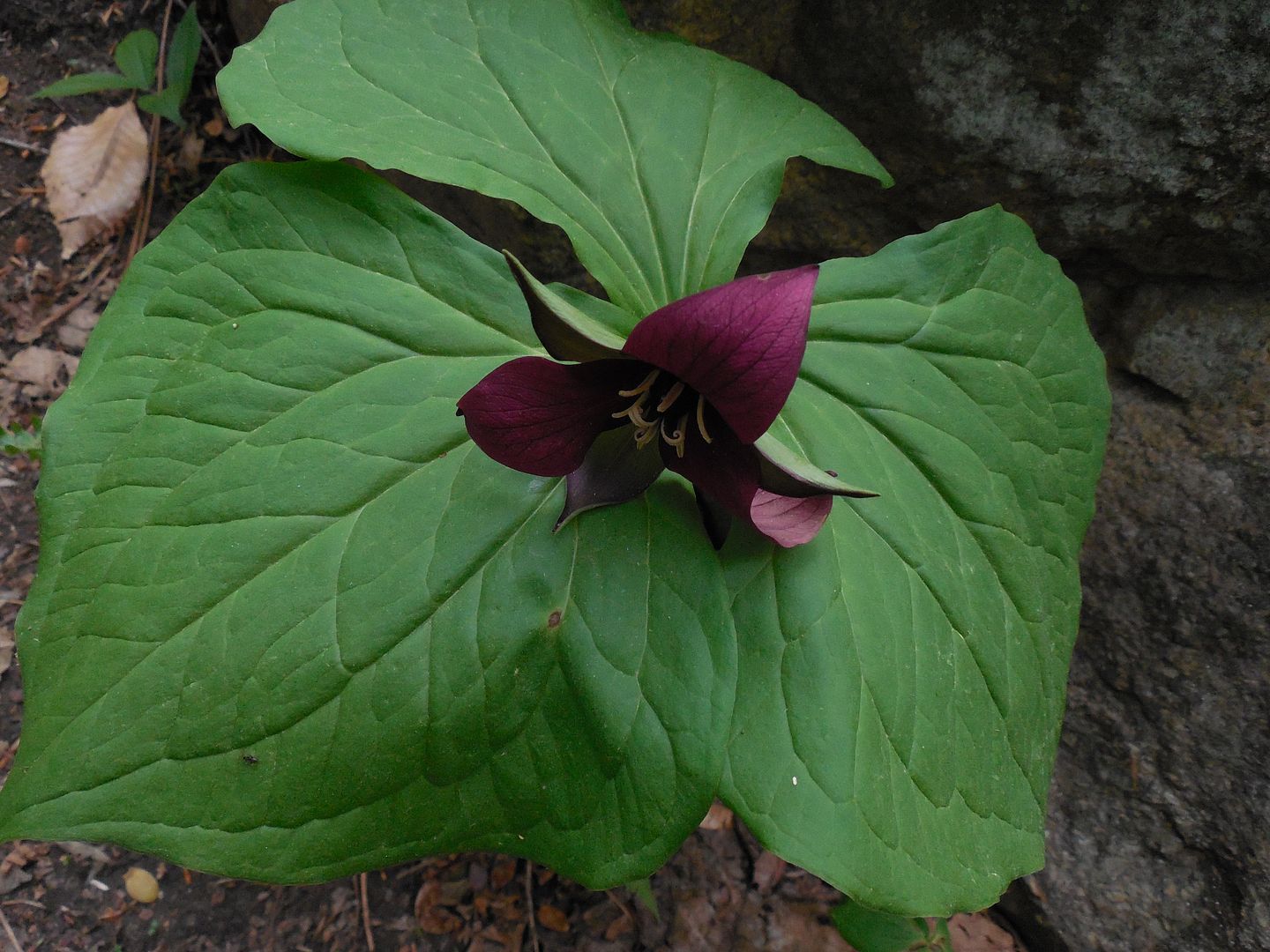 Some scooting down is required but minimal at best.
Almost down. This picture tells a story.
The rotten wood next to the tall sapling is a Chestnut. It died along with the rest way before I was born. Over the years I watched it decay, slowly as is the Chestnut way. Then it fell over as a new sapling grew from the old roots of the seemingly but not really dead tree. This too is the Chestnut way. The little sapling grew year after year but one day it will get the blight and die. I am surprised it's still alive. Then the little one next to it will grow, then die replaced by yet another which hasn't grown yet. Odds are this tree died before 1940 at the latest, probably before that. How many more decades before the end?
Tight quarters on the bottom.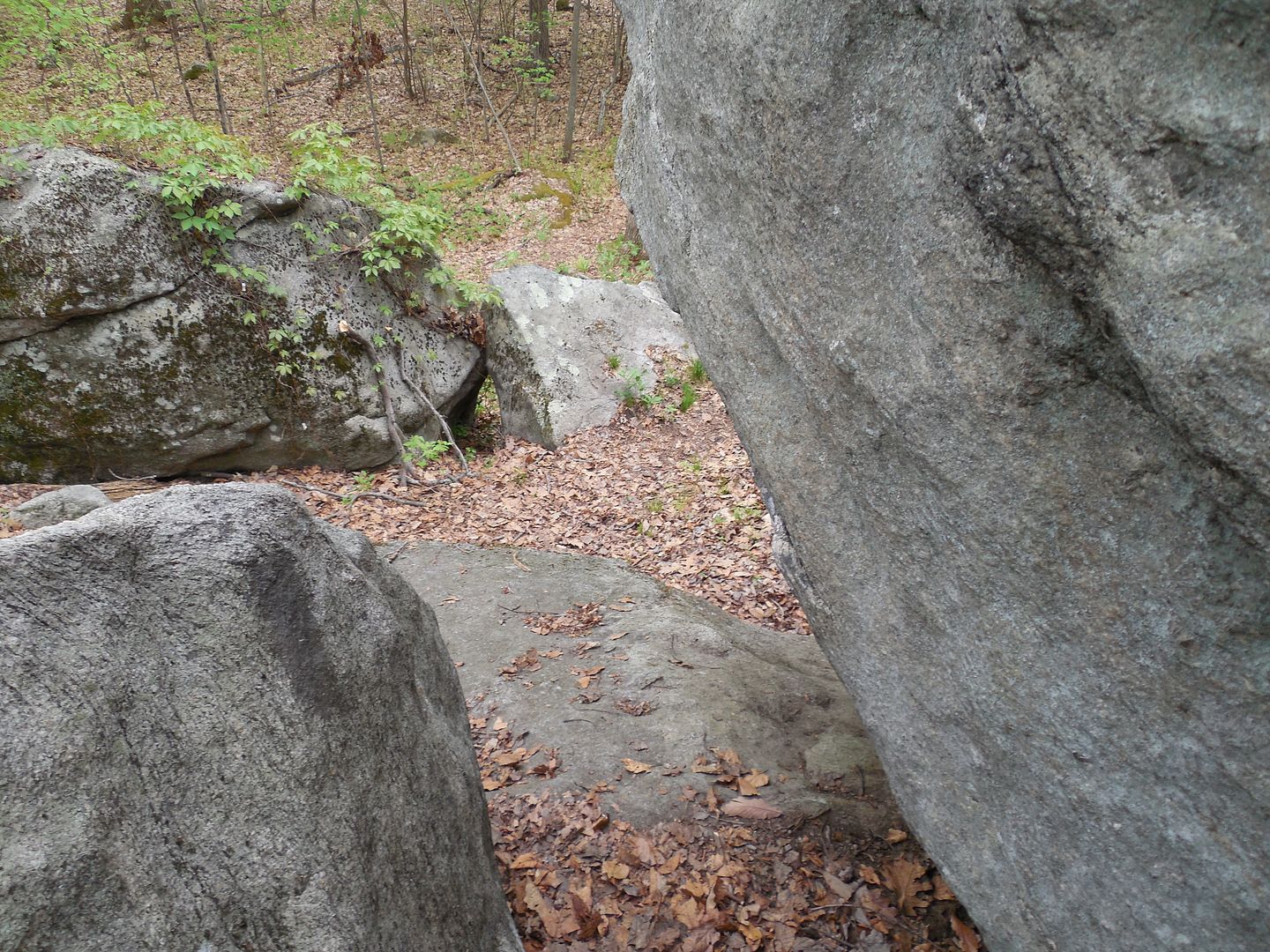 Time for a tick inspection. Check the front and back of the legs, arms and anything I can see. I hate ticks. I mean really hate them. Big time.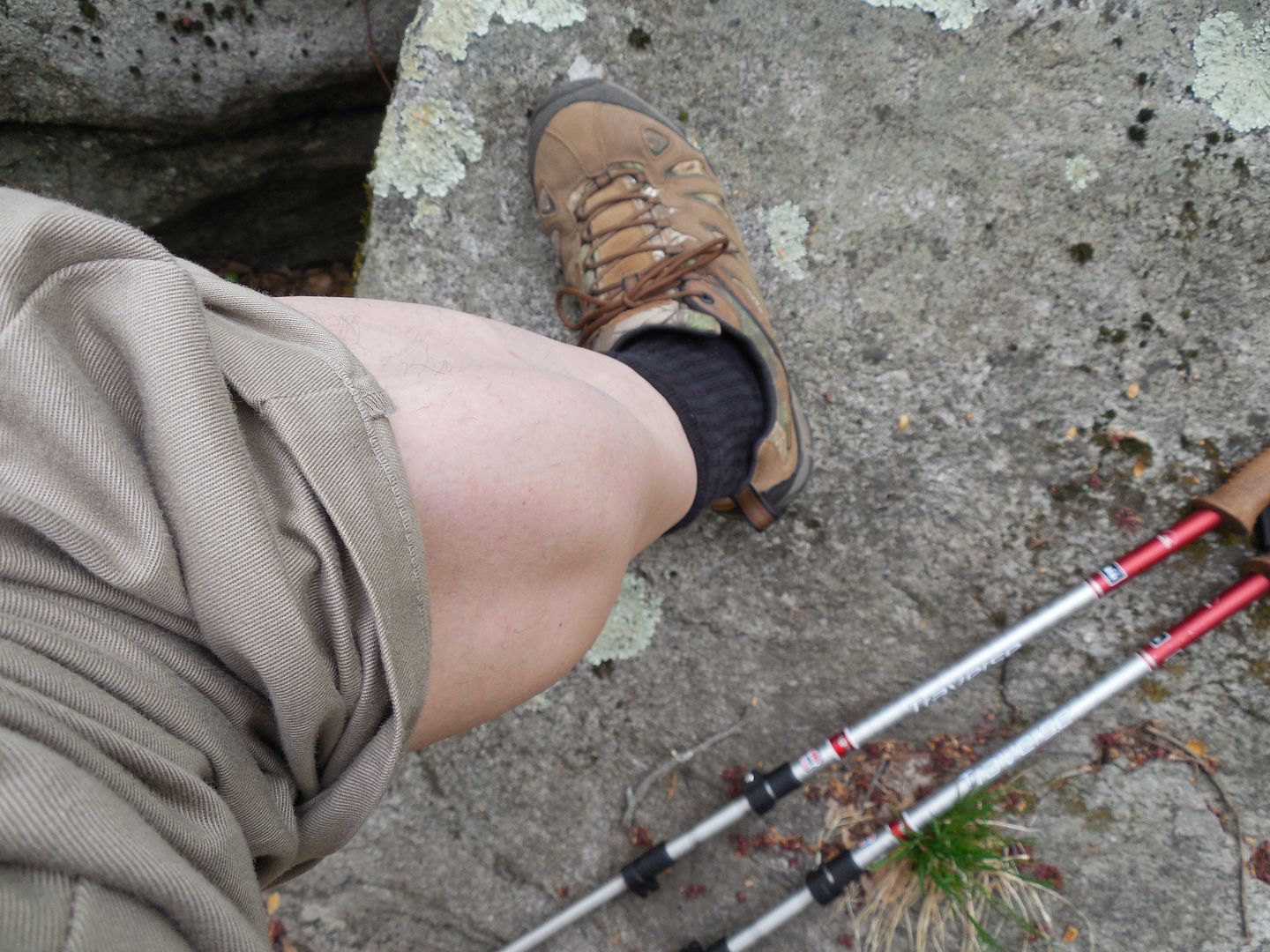 Back in the day I used this cliff to practice rappelling. I should crack out my old climbing stuff and give it a GO!
Crossed two streams during the 5-mile hike. This one has small native Brook trout which are actually char.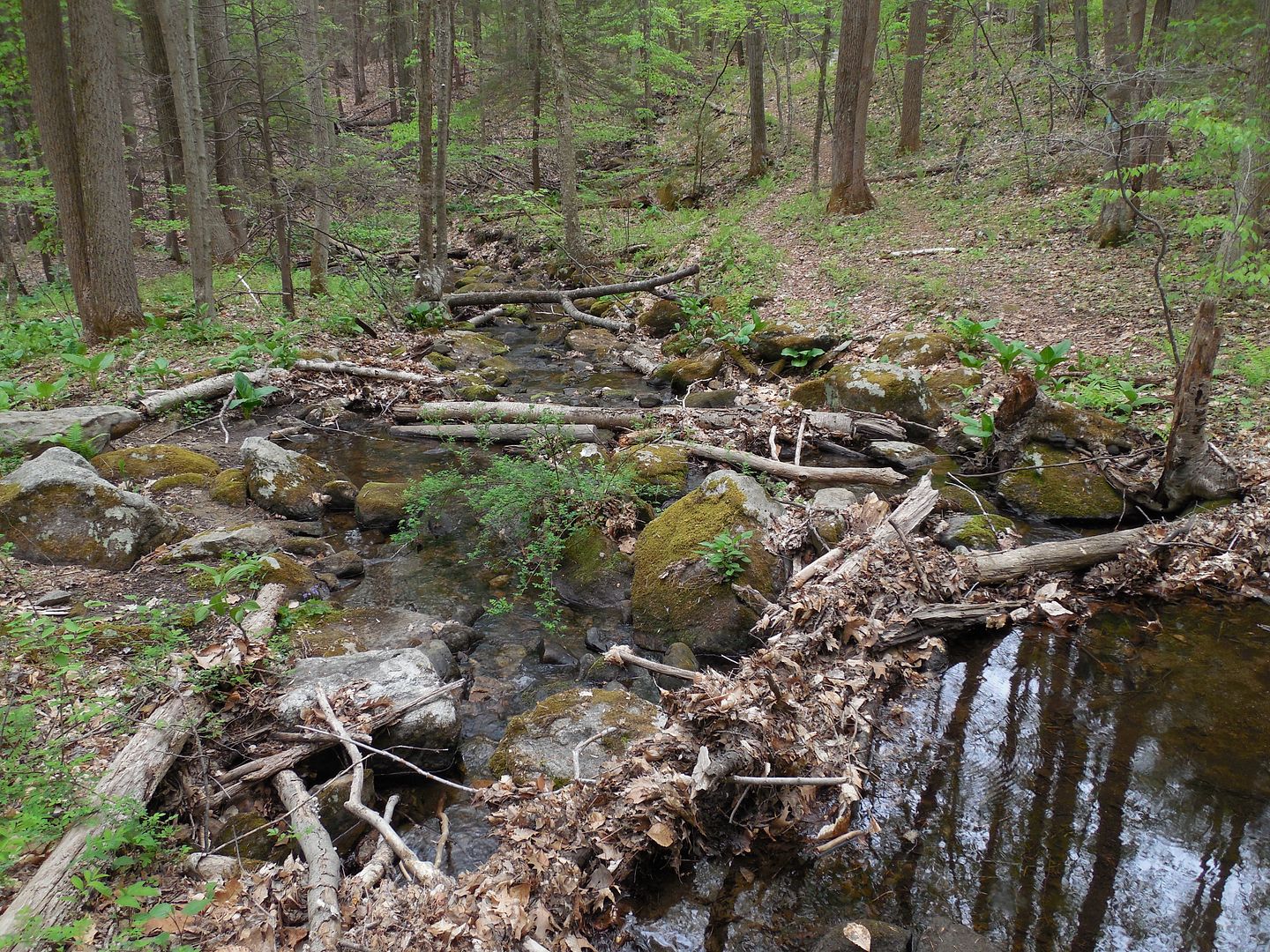 Can't get enough of the high wire act on fallen trees. Too lazy to hike around them.
Others I just go under.
Stream number 2. This one has naturalized Brown trout as well as native Brook trout.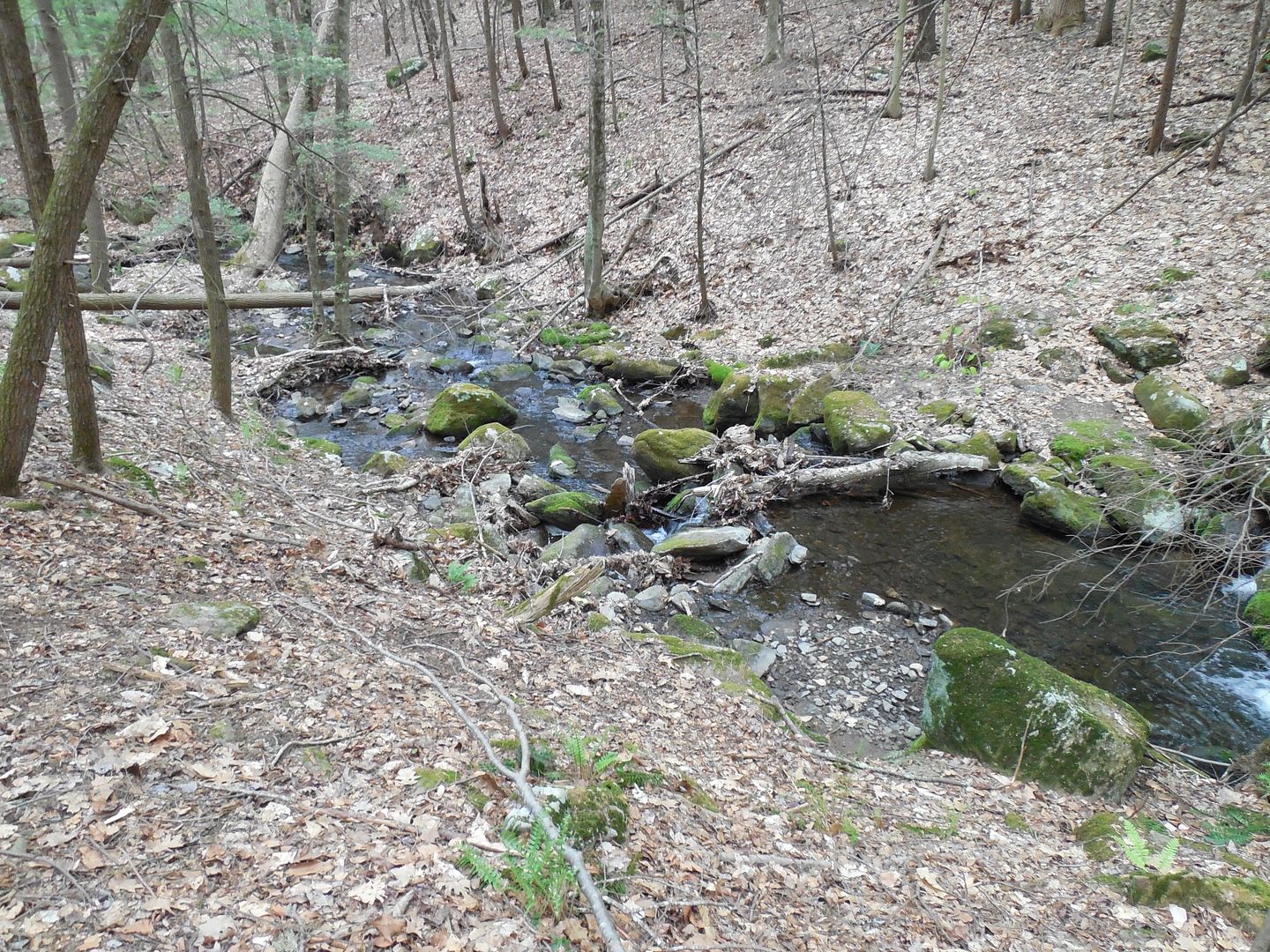 My pack. Do I need all that stuff for a 5-mile hike. No but again it's nice training. Nothing compares to hiking through hilly ground with a loaded pack if yea want to get better at doing the same thing. Sounds logical if yea ask me.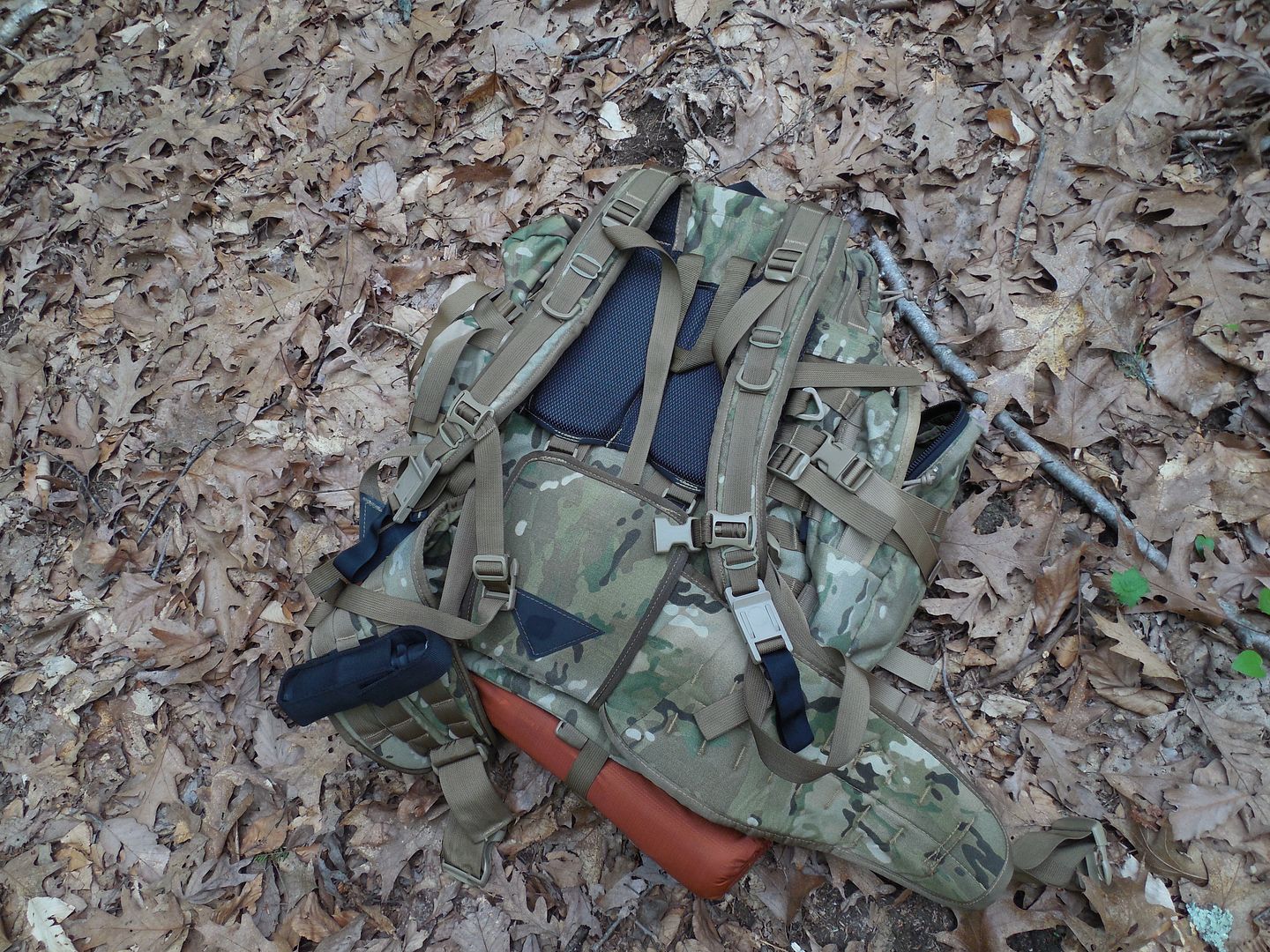 I used to swing off this cliff. Dang I got a hankering to do it again just like the last one.
Took this dirt road to get back to the truck faster.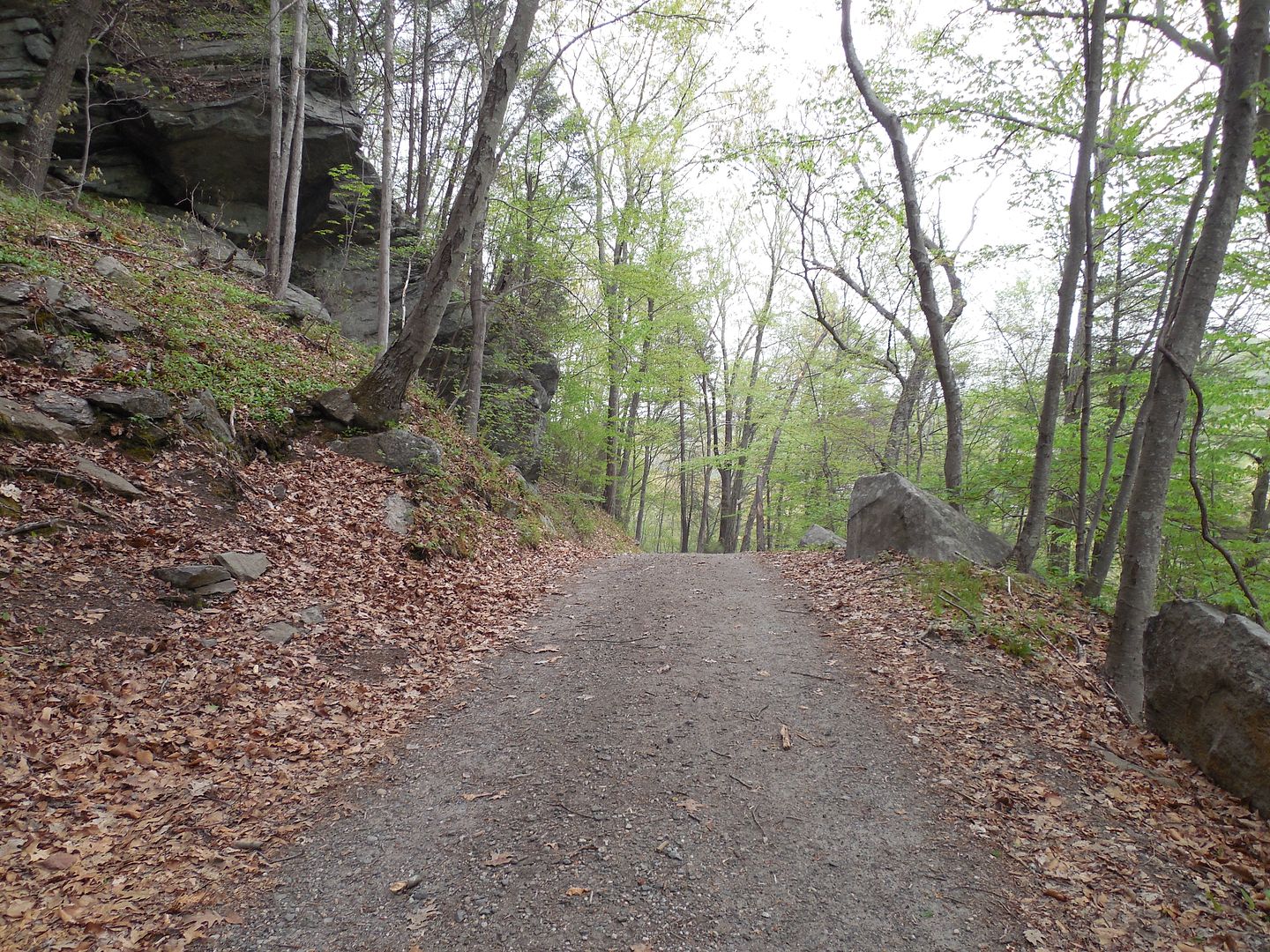 Guessing another blow down.
Part of the Blue trail goes along and crosses these abandoned tracks. The last train I seen on them was over 8 years ago.
Looks like another wild edible.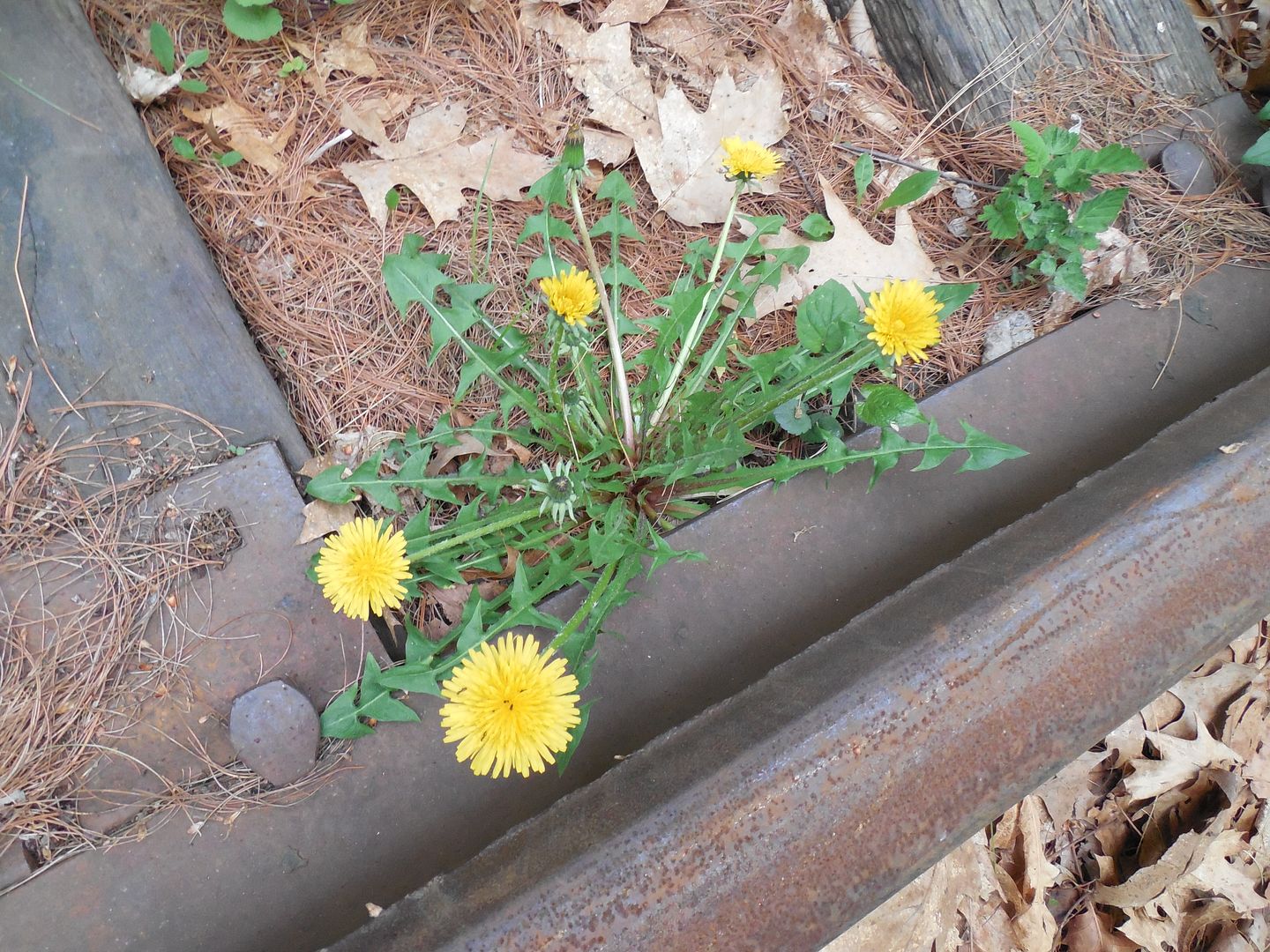 It's been very dry but ice cold water drips though these cliffs.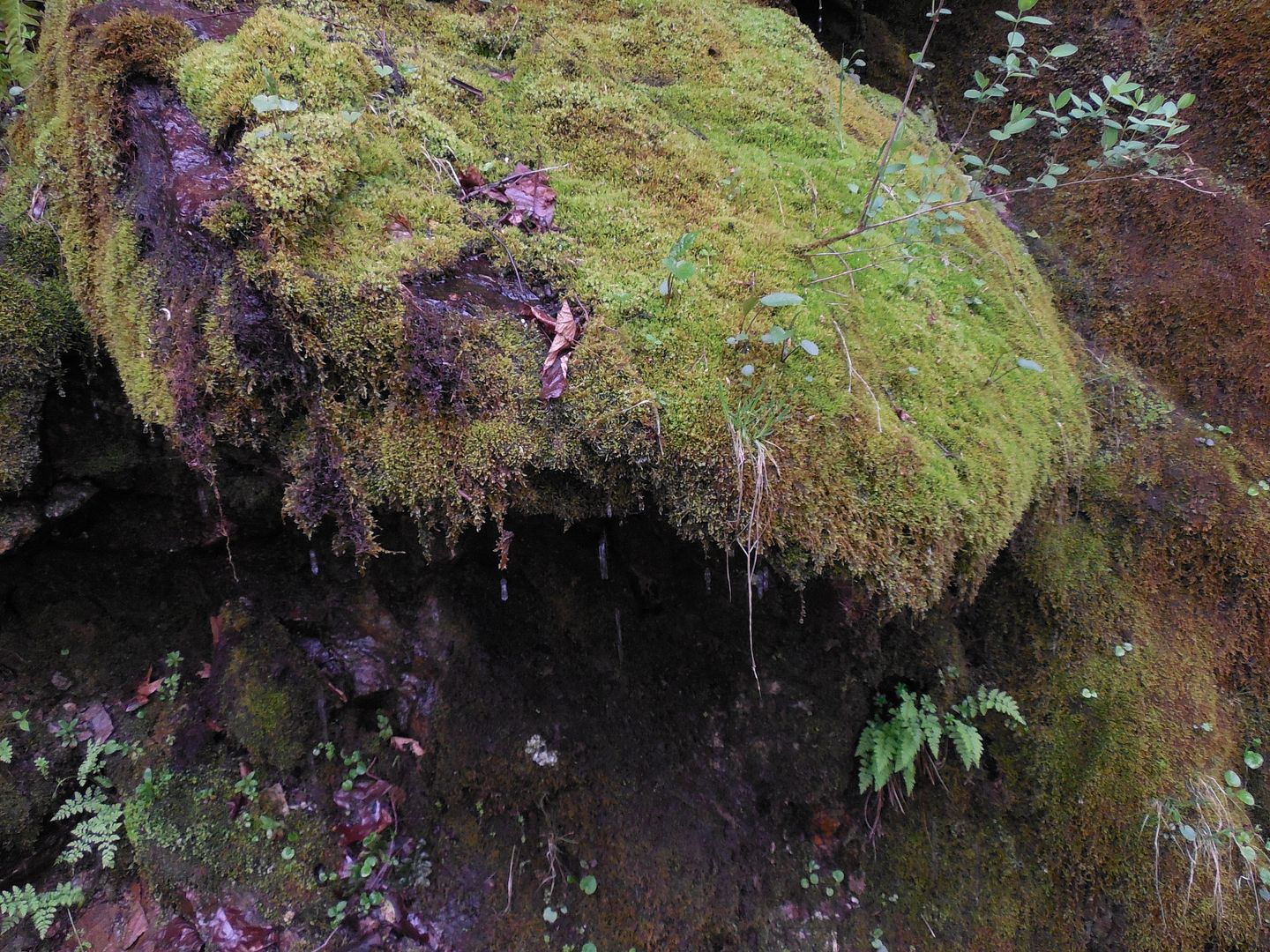 Cooling off my warmer weather shaven head with a slow shower.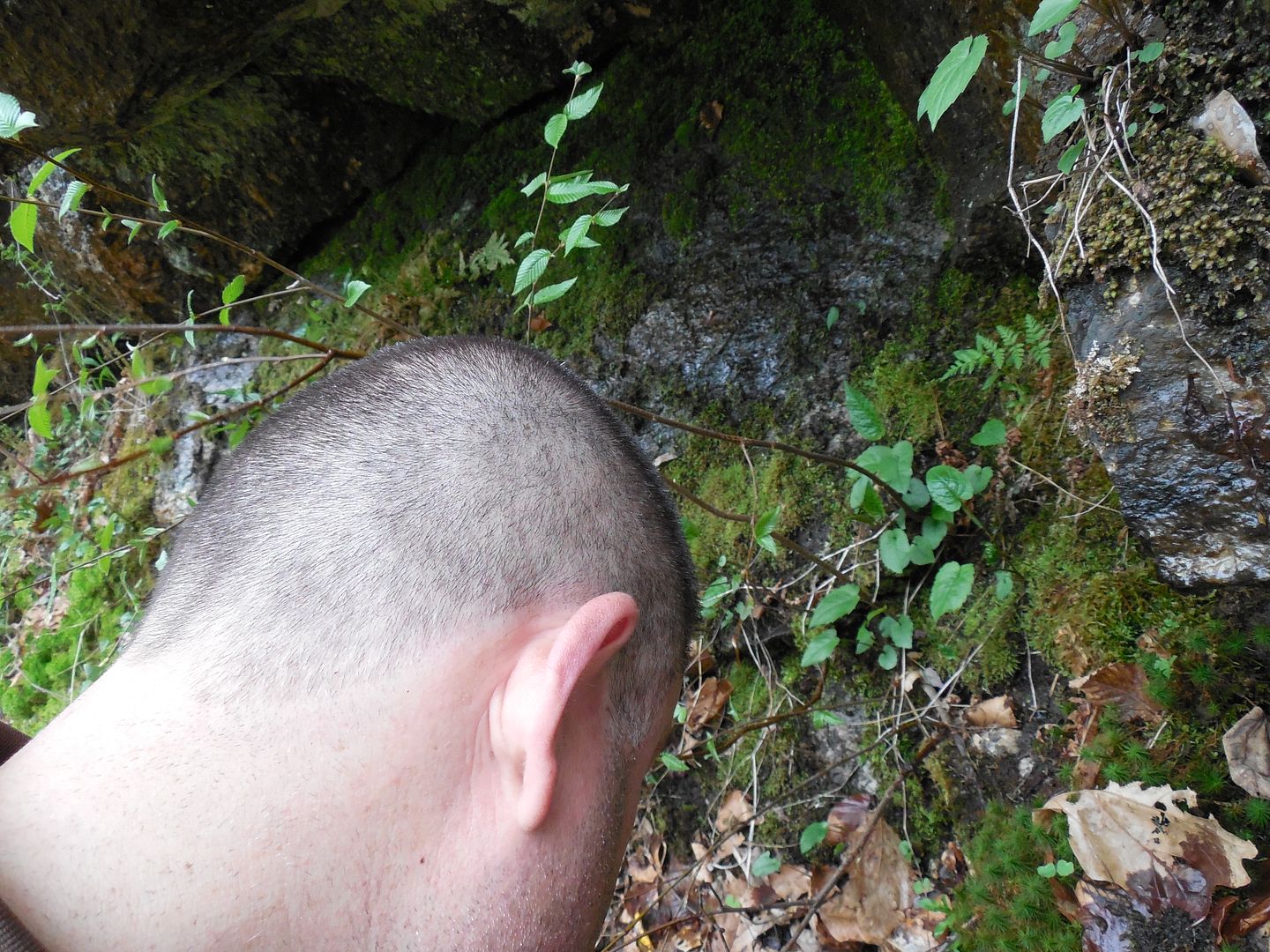 Back at the truck.
Nothing overly exciting but just putting out there the suggestion to dayhike a few times a week with weight equivalent to your intended load. It's fun and a great way to develop a baseline then improve on that. Thanks for looking.