Eagle Industries A III Large Assault Pack Review.
Been a bit slack on posting gear reviews therefore going to make up for lost time. I have owned this pack for a few years now. It has served me well as a larger daypack, smaller truck BOB, and reduced gear overnight outings. It was once stolen then tossed by the side of the road. Has been dropped, pushed through brush, kicked and generally disrespected. Carried on my back for a loooooooooooooooooong distance during that time. Here is the Eagle Industries description. Much of this review also applies to the standard A-III without MOLLE webbing.
http://www.eagleindustries.com/products ... .aspx?id=4
" onclick="window.open(this.href);return false;
A-III Pack Large:
Designed to provide an increased carrying capacity, the Large 3-Day Pack has the same basic design and unmatched durability of the standard 3-Day Pack.

Specifications:

Dimensions: W x H x D (All dimensions are approximate)
Main compartment: 16" x 24" x 7" = 2688 cu in (40.5 cm x 61 cm x 18 cm = 44.469 L)
Main compartment: 16" x 24" x 7" = 2688 cu in (40.5 cm x 61 cm x 18 cm = 44.469 L)
Front pouch: 12" x 18" x 2" = 432 cu in (30.5 cm x 45.75 cm x 5 cm = 6.976 L)
Front pouch: 12" x 18" x 2" = 432 cu in (30.5 cm x 45.75 cm x 5 cm = 6.976 L)
Slip pocket: 12" x 18" (30.5 cm x 45.75 cm)
Slip pocket: 12" x 18" (30.5 cm x 45.75 cm)

Features:

Made of heavy-duty, #1000 denier abrasion resistant Cordura® nylon
Stitched with bonded nylon thread
Inside slip pocket accommodates optional rigid internal frame
Padded back and padded shoulder harness
Main compartment features heavy-duty YKK® zipper
Side retention straps with side quick release buckles
28" removable sleeping bag straps
16" removable cargo straps
Removable and adjustable chest strap
Fully adjustable removable waist pad
Hydration compatible
Eagle WaterPoint™ Compatible
Custom embroidery and screen printing available
Lifetime Guarantee
For those who don't own the standard A-III here are the those dimensions for comparison:
Main compartment: 16" x 20" x 7" = 2,240 cu in (40.5 cm x 50.75 cm x 18 cm = 36.996 L)
Cargo pouch: 12" x 16" x 2" = 384 cu in (30.5 cm x 40.5 cm x 5 cm = 6.176 L)
Slip pocket: 12" x 16" (30.5 cm x 40.5 cm)
Ok with the manufacture's info out of the way here is a closeup of the features.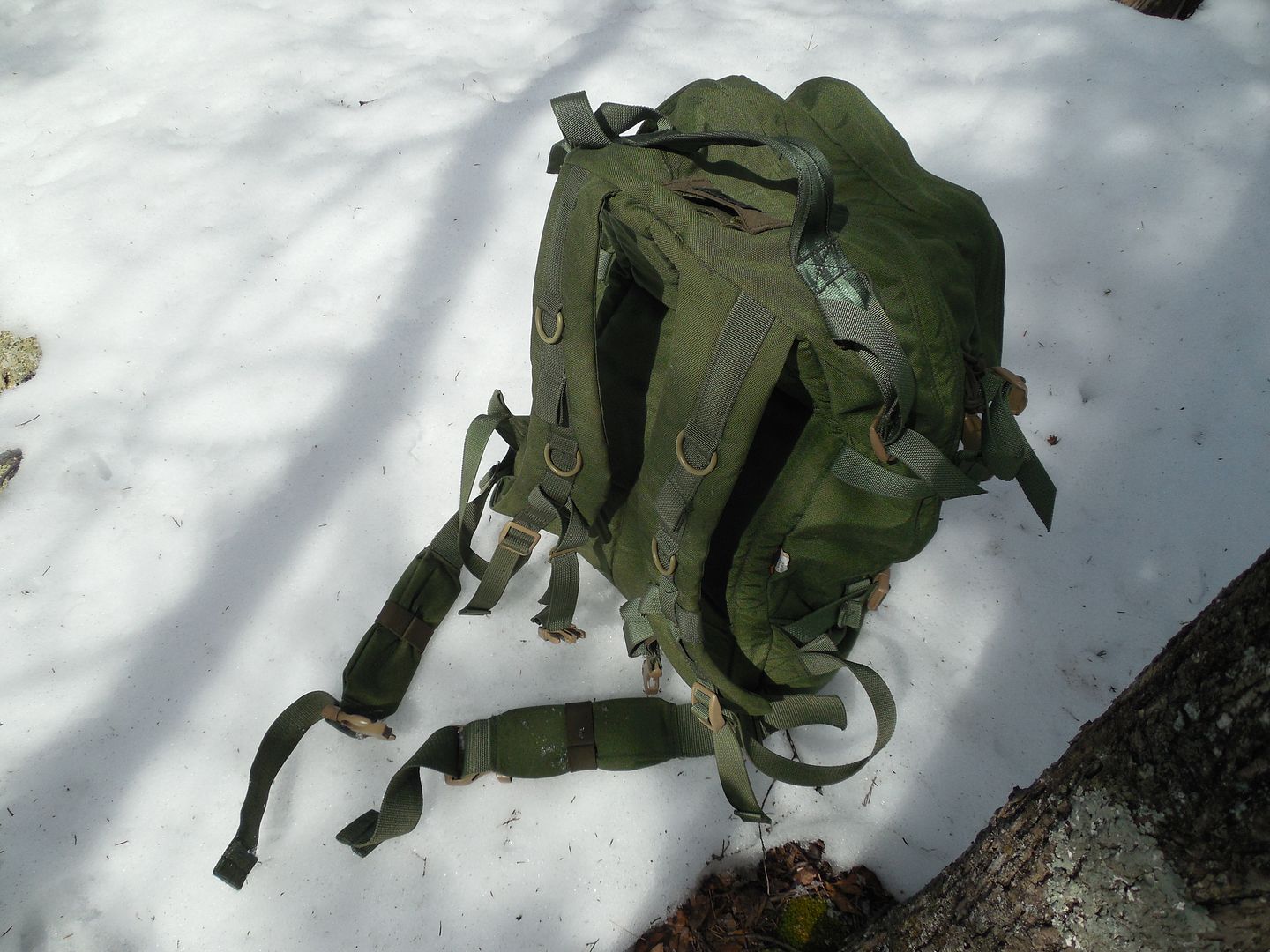 The shoulder straps like everything else are robust. There are 4 D rings, multiple loops and adjustments. The attachment points are very strong. After years of use there is a bit of scuffing on the upper attachment of the right padding yea would need a microscope to see it. Only my OCD would have picked this up. Often I grab the pack by this strap to toss around. From some reason I rarely use the handle but frankly should as it is beyond overbuilt.
The sternum strap has some stretch webbing that aids in the comfort and use of the strap. It is also adjustable in length and position up or down on the padding. The hardware doesn't seem to slip much which is nice. On a side note I tend to avoid packs without a sternum strap unless very small and even then often add one.
The belt has a small area of padding plus wide strapping material. The buckle looks to be the same size as my Kifaru EMR. There is enough material for someone who takes a large belt size. I hate when packs don't provide enough strap material. Both the belt and shoulder straps offer enough material for most people. The back is padded but not overly so.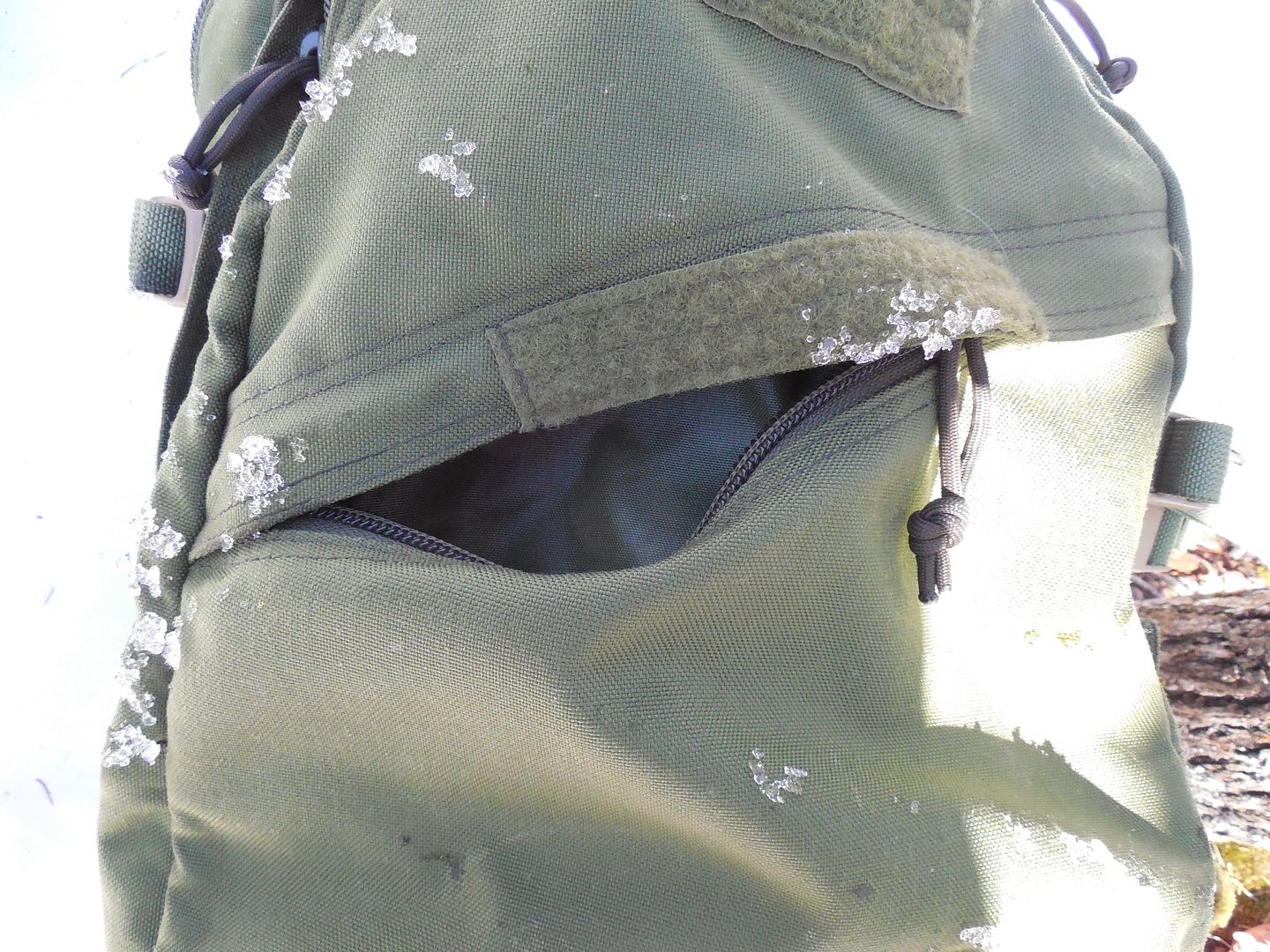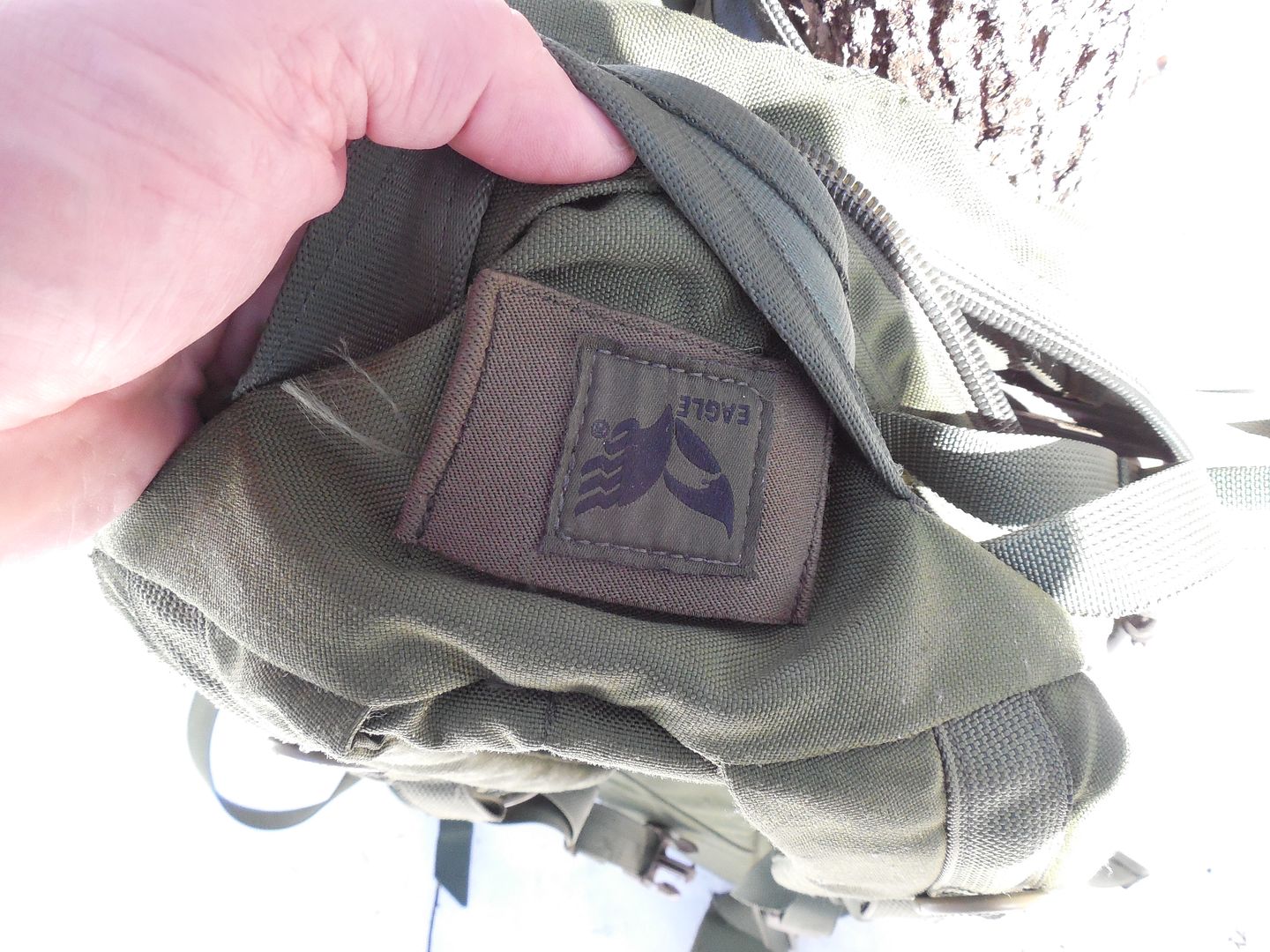 There are three pockets secured with what looks like YKK # 10 zippers. Not much to say about them beyond they hold stuff. LOL! The zippers are really strong with flaps to help shed rain. The medium pocket is lined. There is also a sleeve for a ridged frame. A self sealing port for a hydration tube is on top
There are straps on the top and bottom to lash larger items such are clothing or ground pads. I tend to avoid packs without straps at least on the bottom for lasing the all important closed cell ground pad or other larger but not overly heavy items.
Field usage.
Pros.
1. Durable. This pack is overbuilt.
2. Often copied by other manufactures because the A-III is a winner. This is the original manufacture.
3. Larger than a smaller daypack but smaller than a multi day pack. Hits that sweet spot of larger daypack and minimalist overnighter. Also works as smaller BOB or lager GHB.
4. Someone knew what they were doing when designing it.
5. Cost isn't all that expensive for what yea get.
Cons.
1. The pack and it's accessories are almost impossible to buy. Just today when writing this review noticed the "Large Accessory Pouch" was listed. Oh wow! Grabbed my card and called. Sure enough the last pouch was "on hold" for another order. LOL! I kinda expected that. The large internal frame has also been MIA forever. I am glad that Eagle is so busy but that is little solace. The same is true for many of Eagle's offerings.
2. The padded back will sweat up during hot weather. Just the nature of the beast for this style rather than an issue with this particular pack.
3. Did I mention the frustration with getting accessories?
4. Refer to 1 and 3.
5. No MOLLE webbing on the large A-III pack. Some will find this a pro. If you want that feature maybe the standard size MOLLE style would be preferred.
6. The pack is made of durable materials. Sure that's a BIG pro but it also means it isn't UL.
7. Few pockets. Again that's a pro or con based on the user.
Conclusion.
This is a very good pack. Built like a tank for heavy use.
Here is a video review for those who want to know more or prefer that format. Thanks for looking.