Moderator: ZS Global Moderators
Search Amazon under "Glock Slide Cover Zombie"
Feel free to add other items to this thread
---
When I get a Glock 40 (if I don't die of old age first) I'm considering getting a slide cover plate custom engraved with the Vault Boy from Fallout. IIRC it can be done fairly inexpensively.
---
ZS Lifetime Member

Posts: 12210
Joined: Mon Oct 26, 2009 3:06 pm
Favorite Zombie Movies: Evil Dead, Zombieland, 28 Days/Weeks Later
Yeah, laser engraver could do it, and the steel or aluminum plates on amazon are cheap enough. I have an EGA plate on one of mine and plain metal on another because why not.
Someday I'd like to get a small mill, and play with a CNC program. Do some neat cuts and reliefs and stuff. Alternatively, a cerakote kit: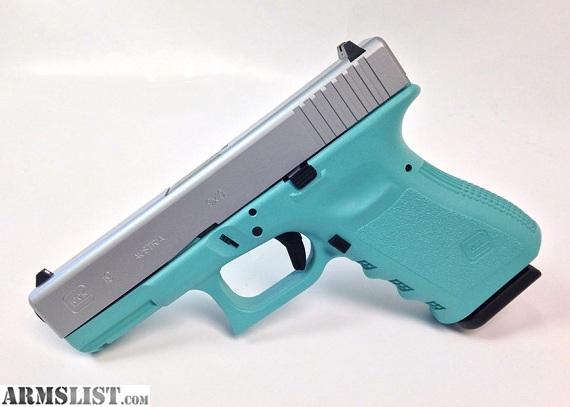 I have an older Glock that would look pretty good like that.
Opinions subject to change in light of new information.
http://i.imgur.com/wG6ZMjE.jpg
---
* *
Posts: 183
Joined: Tue May 17, 2011 10:43 am
Location: 1313 Mockingbird Lane
Always have a buddy and a backup plan!


.
---
Slide skins?
---
* * *
Posts: 503
Joined: Sat Nov 22, 2008 8:12 pm
Location: UNSEEN IN ALL THE RIGHT PLACES ...
---
Nothing like a Glock shoulder stock and a big ol' hate stick

with a suppressor, holo-sight and weapon light
or make it a folding stock and forward grip (hopefully a full auto model G-18)
---
* * * * *
Posts: 1176
Joined: Sun Feb 22, 2009 7:18 pm
Favorite Zombie Movies: 28 Days Later, 28 Weeks Later
Location: Somewhere cold.
"Enjoy when you can, and endure when you must." - Goethe
---