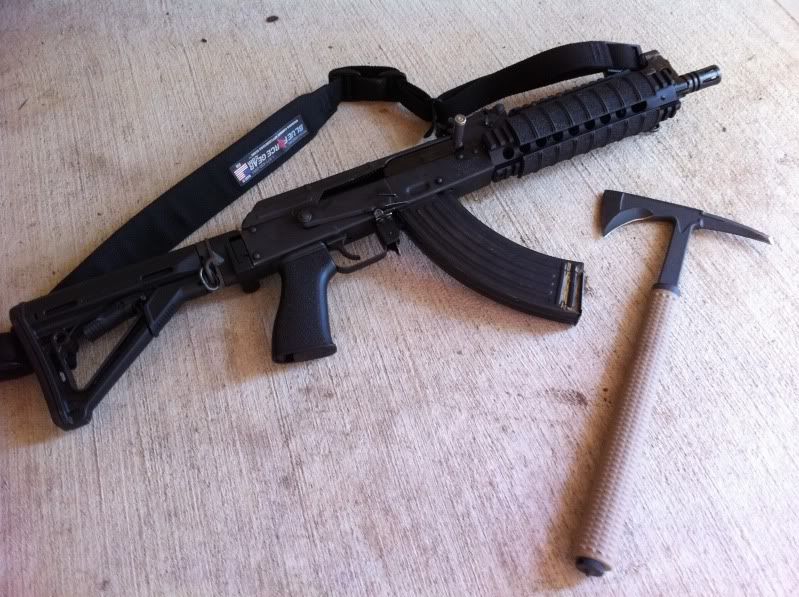 Figured I'd post this just as an FYI and to keep everyone up to date with NFA transfer times.
Mailed the form on Saturday, April 16, 2011
Check cashed today Wednesday, April 20, 2011
Pending Thursday, May 12, 2011
APPROVED 8/18/11

I am using the trust method.
Here's a picture of the project as it sits.
It's going to be a very non-traditional fun gun.
I'm excited. Pics and updates to come as time progresses.
UPDATE 4/26/11
Got all my goodies in and installed. Took RonnyRonins idea and used a .38 special shell for the charging handle.
Now the wait to install the Ace folding stock mechanism and CTR

PICS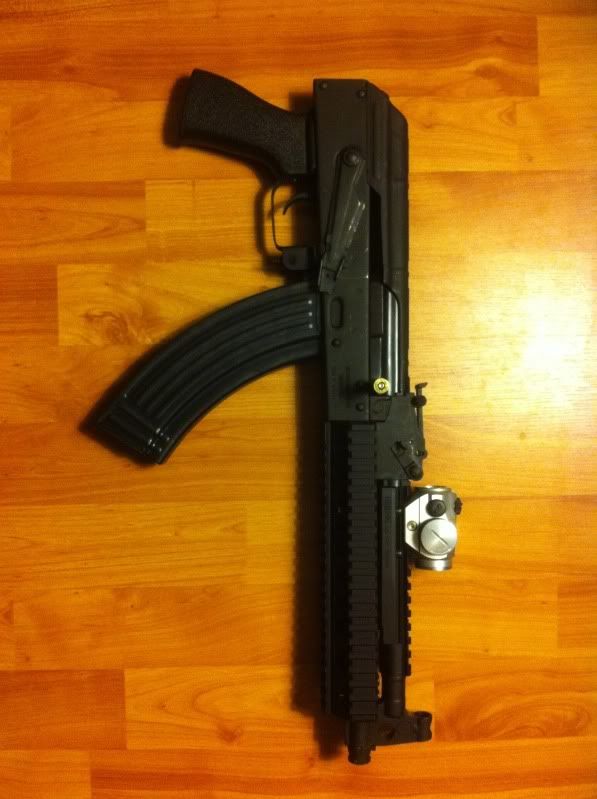 UPDATE 7/22/11
In rifle form. My Nfa examiner, Christina Farris, likes to wait 3-5 months from pending date to approval sooo...
CNCWARRIOR muzzle extension(permanent care of a local smith)
CNCWARRIOR A2 FH
Ace Ar folding stock adapter
USPALM pistol grip
Magpul ASAP(Its the only endplate I had laying around... accepting donations of stock endplate
)
VTAC sling
Gear Sector offset light mount
Gear Sector sling loop
Magpul XT(?) rail covers
Magpul CTR
Surefire X300
Aimpoint Micro(obviously unmounted at the moment...)
Thanks to: m ellis allen and Kutter_0311 for helping me drill through the INSANE trunnion on this bastard. Couldn't have done it without both of your insights