UPDATE: Youtube Video of the shotgun.
http://www.youtube.com/watch?v=xfXJdZI_ ... e=youtu.be
" onclick="window.open(this.href);return false;
I walked into a pawn shop I frequent today and walked out thirty dollars lighter and with a new (old) Rossi Single Shot in 12 gauge. Everything works fine except the hammer. I took it apart and did what I could with it. The hammer won't progress the seven to ten milimeters it needs to go to depress the firing pin and make the gun functional. Spring tension is good, nothing's jammed up in there. When I depress the trigger I can push the hammer all the way up to where it needs to be to push the pin. This has me stumped. I'm considering just tac welding a bit of steel to the hammer to just jump the gap and make it work. Anyone have any experience with these guys?
Here are some photos of it.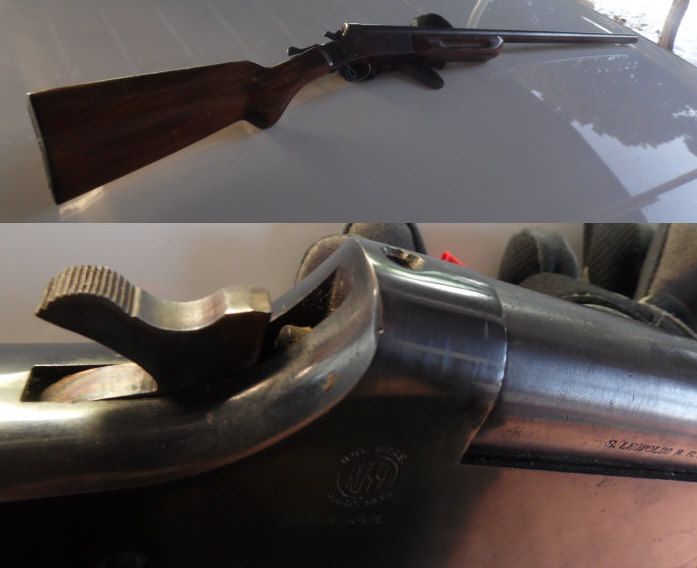 This is me holding the hammer forward. The pin travels further than this, I just don't have three hands to take the pic.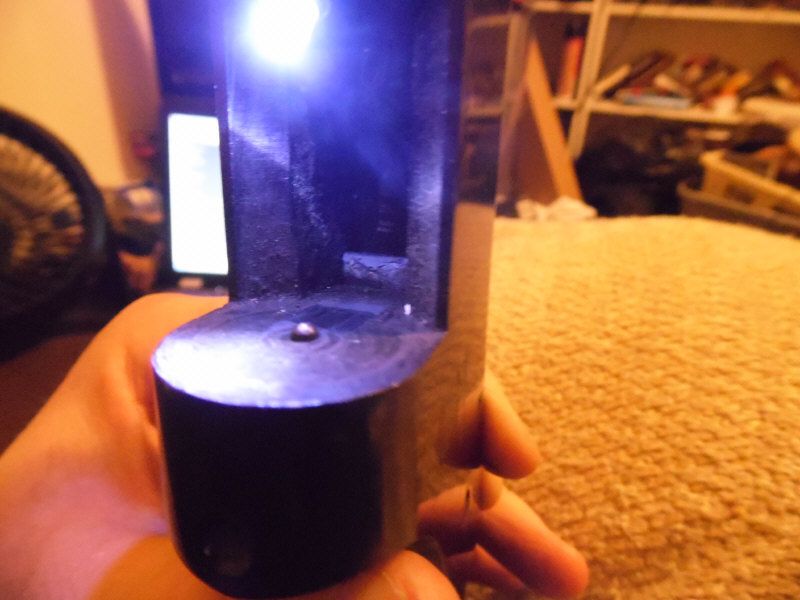 Nothing is caught down in there that I can see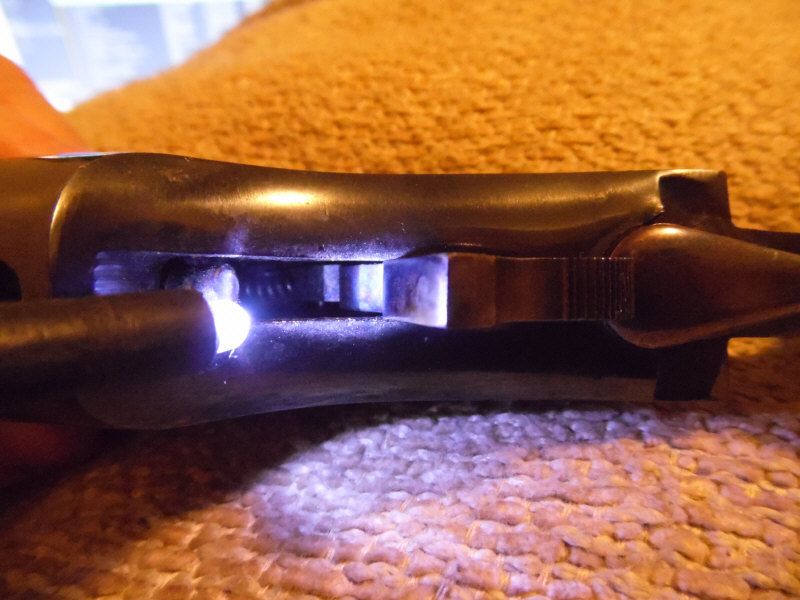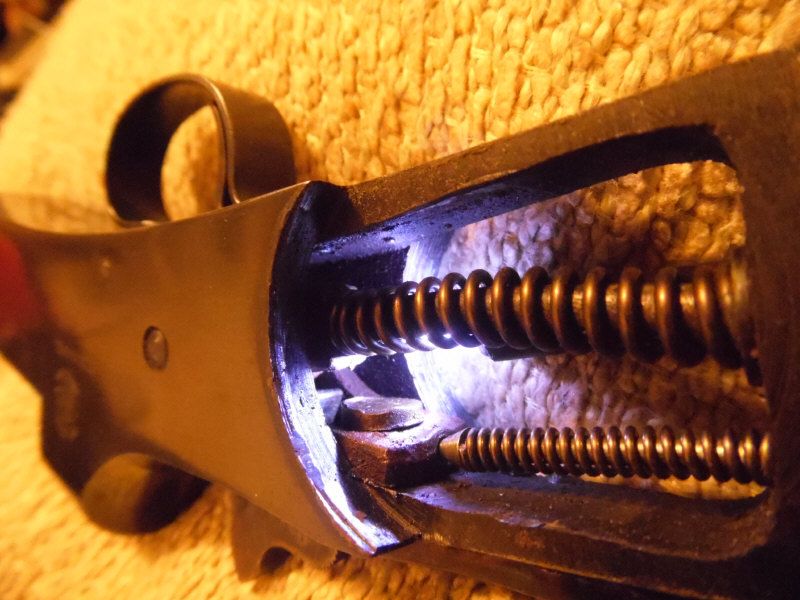 I did want a new single shot for a Post Apocalyptic looking gun, now I have one. I just need to get it shooting.