There have been a number of posts recently about training w/ a .22LR, and here's my bit. I want this to train myself some, and train some younger folks (my daughter, neighbor's boy, niece, etc). I will admit to being old school, and believing you ought to be able to shoot well with irons before you use a scope. There's no doubt a scope or red dot can improve your shooting, but for learning the basics I feel irons are the way to go.
A friend I shoot Service Rifle with showed me these, and I was hooked.
http://www.tech-sights.com/ruger3.htm
" onclick="window.open(this.href);return false;
To start with, here are the factory sights on a 10/22:
Front: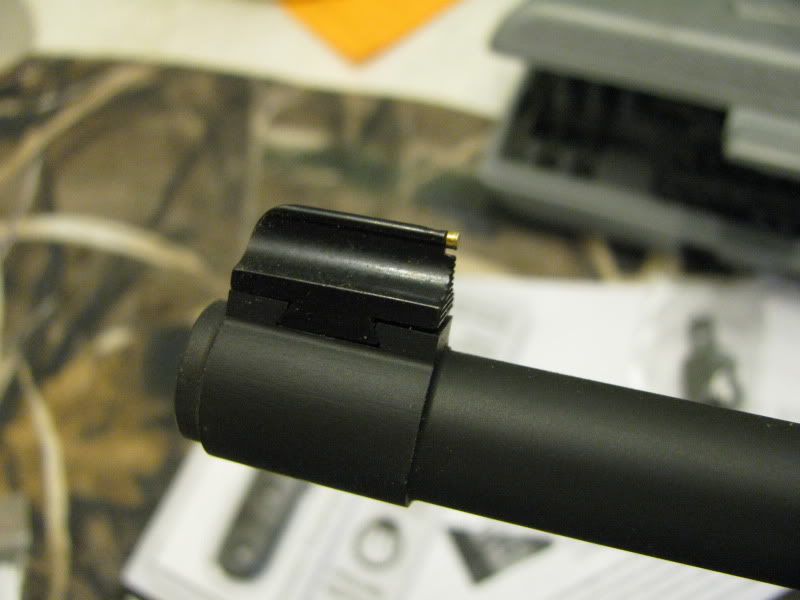 Rear: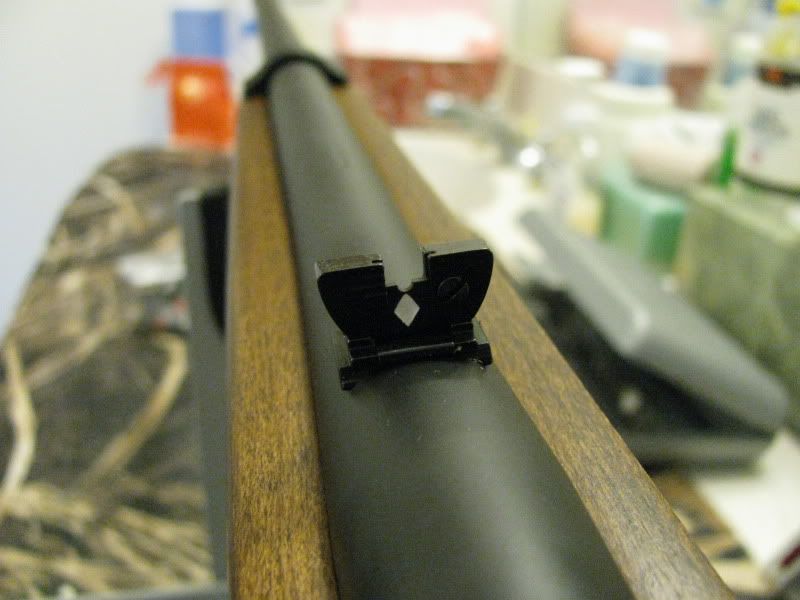 The top of the receiver is tapped for a scope mount: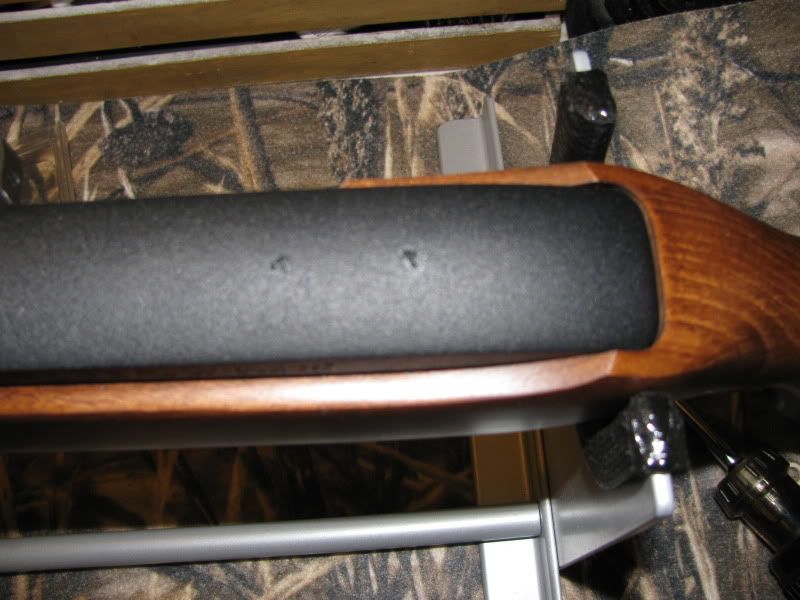 and the Tech Sights fit those holes.
Here's what you get: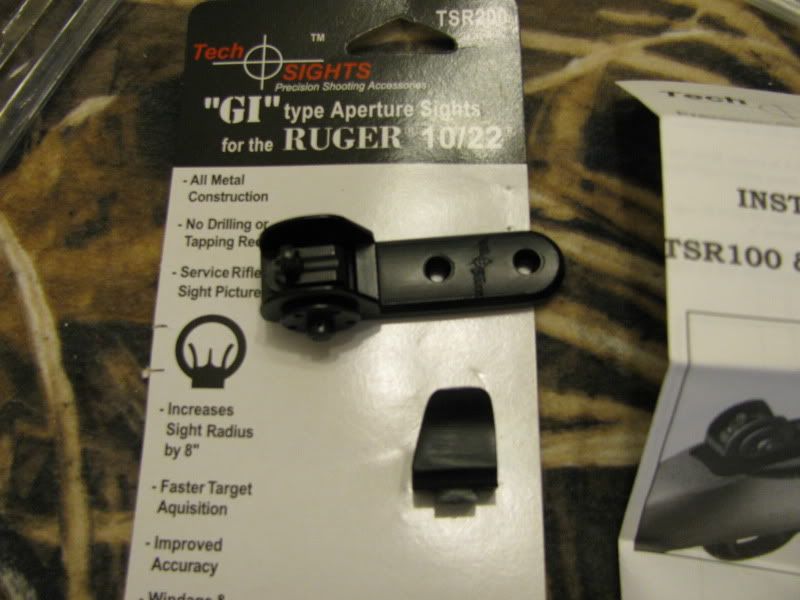 The instructions are clear and simple; maybe 10 minutes tops. The factory front is just dovetailed in, so you knock that one out and knock in the new one, which also has a set screw to set it firmly. It adjusts like a A2 front post, and comes with a tool to do so.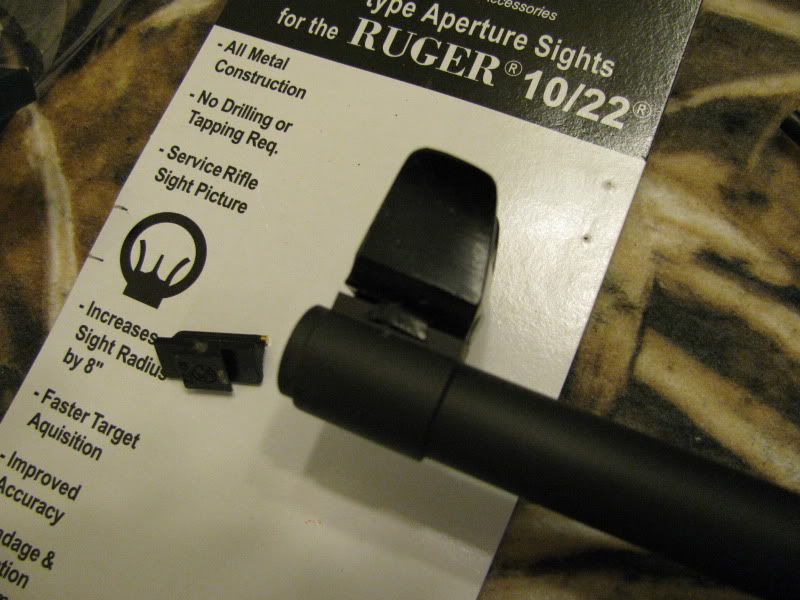 The rear fits into the drilled holes. The factory front sight flips down.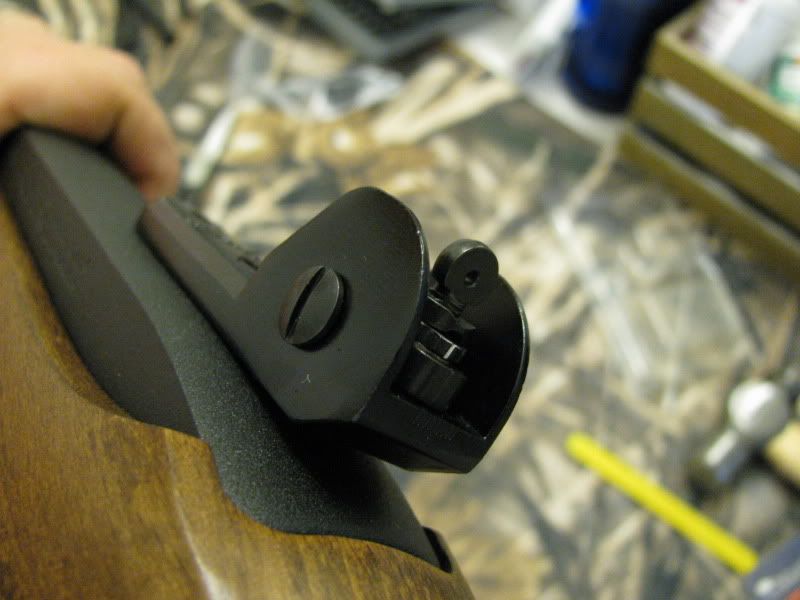 The rear sight is fully adjustable, as in an A2 sight, using the same tool provided for the front post.
And did I say A2 sights?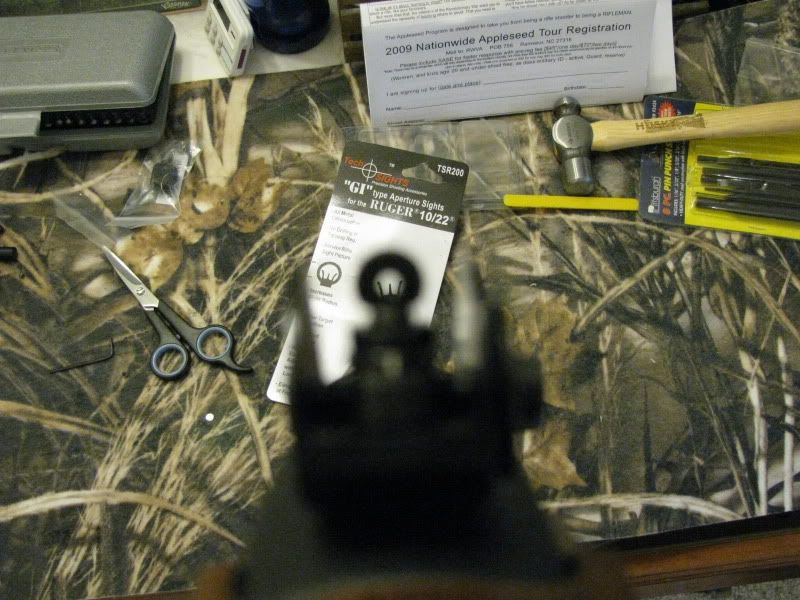 That's a sight picture I've seen before.
Range report coming Saturday.