I posted a photo of an old target that I shot while I was in high school called 'Defence of the Realm' in Rockfish Dave's recent target thread and there was some interest in it. It's basically a target sheet with 10 Nazi's coming at you and I always had fun shooting it in high school just for laughs when I didn't have anything better to do.
I wasn't able to find it online and the only copy of the target I had was the one I had shot up already. I don't have access to a scanner, so I decided to recreate it in Photoshop using a photo of the original as a guide.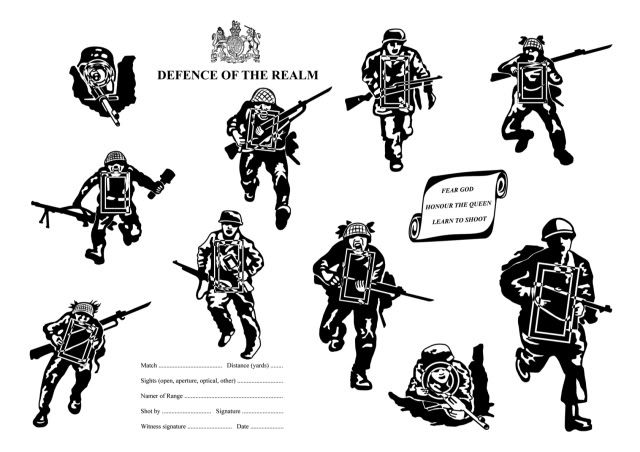 I'm pretty happy with how it turned out and hopefully some of you guys will get a kick out of it. It's nearly a complete copy, although I added the British coat of arms above the title just for fun. There are two versions of my new version, one with the scoring rings/boxes and one without, just thought some people might prefer one over the other.
Here are the links to the files (in PDF format):
Target with scoring rings/boxes
Plain target
Anyway, I hope you guys and girls get some enjoyment out of it!