Here's my little contribution.
Sig GSR, Walther P22 , Springfield armory PX9109L(safe queen)
[img][img]http://img.photobucket.com/albums/v379/kbi/DSC00370.jpg[/img]
My reach out and touch Zombie sticks!
Top to bottm, Remington PSS 308, Bushmaster A3 20", Bushmaster M4 A3 izzy/Eotech 552 mil sight, Beretta CX4 storm 9mm/aimpoint M2.
[/img]]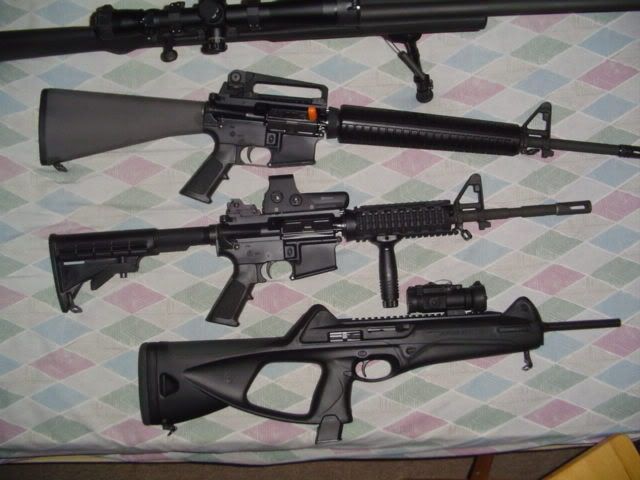 And my really reach out and touch a Zombie stick.
My Accuracy intl AW 308 (old pic, on cosignment right now)

Feeling kinda naked without a shotgun in the safe.