So.....I recently started building a matchlock. Nothing fancy, I'm no master gunsmith or craftsman like Rifleman's father or probably about a dozen other forum members here. The only
relevant
formal training I have is one semester of woodshop class back in high school where I built a stool that I didn't bother to varnish. There's also that 2 years of college training to be an aircraft mechanic, worked a lot with sheet aluminum but never touched any steel or wood at all. Much of the information and know-how for this build had to be scrounged from the internet. The matchlock is partially complete at the moment, and at its current state its far from decent. The stock is a piece of old pine 2x2 I found lying around. Definitely not here to win any contests or make any sales. Just wanted to share.
So here it is: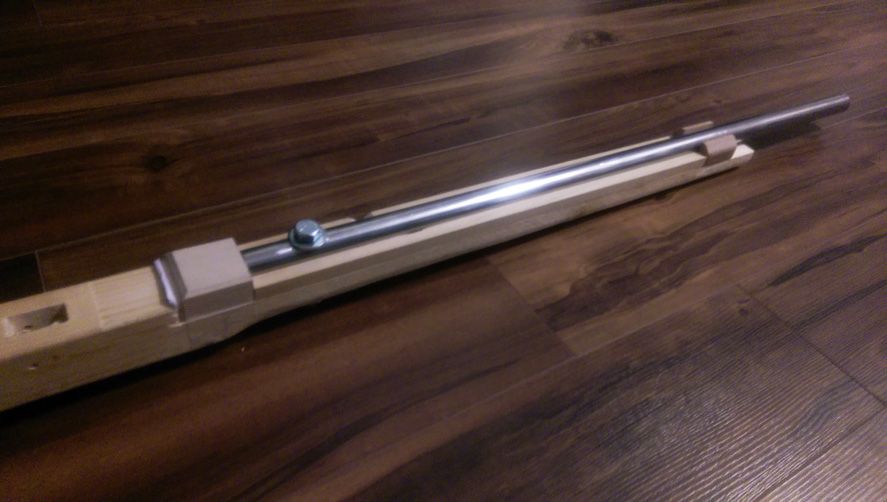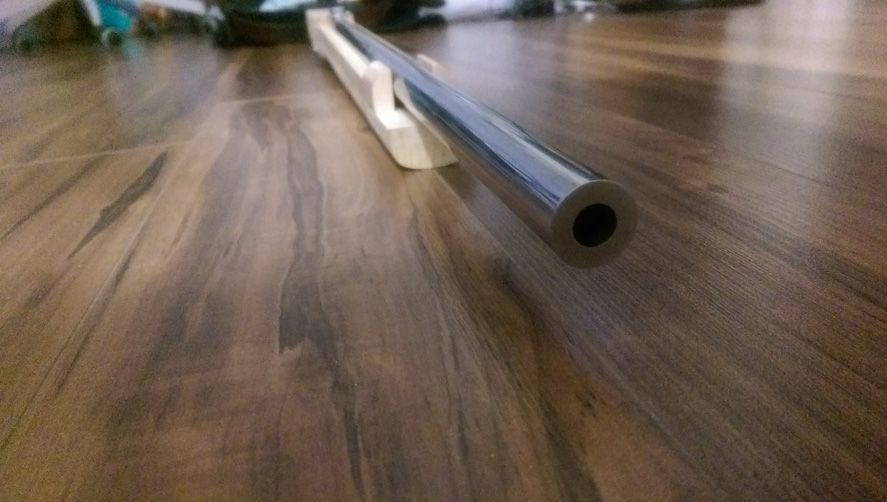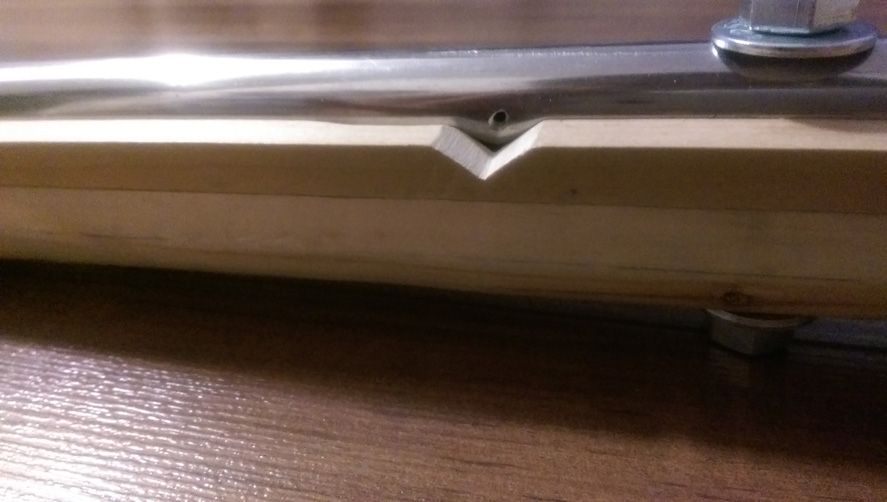 This was just a little project/experiment to see if I could knock out a functioning firearm
without
the aid of a lathe or milling machine - just hand tools one would find in any decently equipped home workshop or garage, a sort of Macgyver-proof of concept if you would. So far the heaviest piece of equipment I used was a 18v cordless drill for making the touchhole & breech plug and a cordless circular saw to rough cut the lumber. Other tools include a set of woodworking chisels from my high school woodshop days, my trusty hacksaw, a pair of files and aviation snips I acquired in college, and an assortment of sandpaper I bought for the occasion. All the materials were either scrap I had laying around or stuff I bought from the local hardware store.
YES, this is all above board for where I reside. Matchlocks are legally considered antiques, anyone could build one without a license and there's no need to register with the government. If you have a firearm license, you can even build a cartridge or cap firing long-gun, provided it meets calibre, minimum barrel and overall length regulations from assembly to finish. My matchlock does and would meet the length considerations throughout its making, so I meet both requirement if I ever decided to go from matchlock to percussion cap.
The barrel is made from a 24 in. piece of very common C1026 DOM seamless tubing I bought from the local steel shop. I would had prefer 4130, but the C1026 should hold up to the load pressures I have in mind. It is 0.75" OD and 0.188" wall thickness, giving it a bore of about .37 cal. A fellow from the muzzleloading forum tested a particular piece of 1026 DOM tubing to failure, a larger bore of .62 with the same wall thickness, it held up to a proof charge of 200 grains black powder and double shot. I believe it took an 10 inch short-start to finally burst that particular barrel.
Lacking a tap-and-die set, I had to jerry-rig a non-conventional breechplug, drilling a 3/8" perpendicular hole straight through the side of the tube for a 3/8" hex bolt, and using the shank of the bolt to hold against a tightly fitted 3/8 aluminum round bar base piece. As seen, the bolt also serves to attach the barrel to the stock. Calculating from a proof shear strength of 30,000 psi for a Grade 5 steel bolt, the bolt should hold onto about 6,600 pounds of back thrust before it starts yielding. It would take about 60,000 psi of chamber pressure to remotely shear the bolt, which by then would had blown the barrel to smithereens. The barrel itself, calculating from Barlow's Formula and a yield strength of 60,000 psi, the tubing ought to take 30,000 psi of working pressure. ASTM 513 standards for 1026 DOM actually give a minimum yield of 70,000 psi, but I like a room of safety to account for any corrosion or defects within the tubing.
Trying my best to keep an adequate factor of safety building this thing, it took about a year of research and planning on paper before I got the courage to finally start for real. I'll be keeping the loads for this piece to a minimum, probably 20 grains of powder and roundball at most, 10 to 15 grains more likely in practice. Want to keep pressures below 10,000 psi, using coarse FFg powder for extra insurance. Don't really have much expectation for this gun other that it goes bang and knock out a squirrel or crow.
Again, just want to see if it can be done. Not trying to make it a business gun, I have a .357 mag carbine for that.