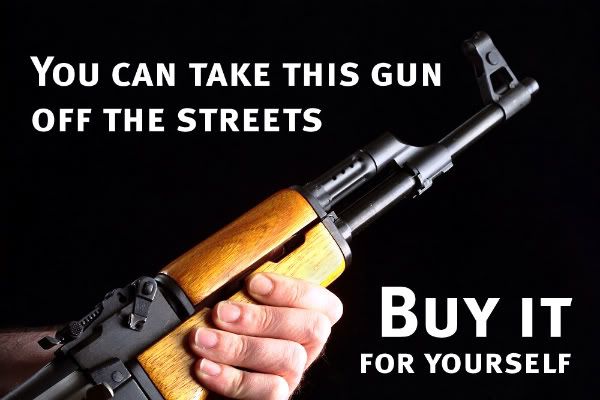 Table of Contents:
Prohibited Possessors
Buying from an FFL
Cost vs. Value
Private sales
Buying Online
Gun shows
Buying a Used Gun
Selling your gun
Fraud Prevention
Curios & Relics
Firearms Freedom Act
Prohibited Possessors:
Federal law, under the Gun Control Act of 1968, makes it illegal to sell or otherwise furnish a firearm to anyone who:
1) has ever been convicted of a felony
2) is a fugitive from justice
3) is an unlawful user of or addicted to drugs
4) has been adjudicated by a court as a mental defective or committed to any mental institution
5) is an illegal alien
6) has been dishonorably discharged from the armed forces
7) has renounced their United States citizenship
8) currently has a court-issued restraining order from an intimate partner
9) has been convicted of misdemeanor domestic violence
Buying from an FFL:
Purchasing a new or used firearm from a "Federal Firearms License" holder (this can be a gun store or an individual) in most states is a straightforward process. The buyer must fill out a "ATF Federal Form 4473 (Firearms Transaction Record)", which requires a photo ID to complete. This form includes a checkbox affidavit where the buyer swears that he is not a "prohibited possessor" as described above.
The FFL adds the make/model and serial number of the gun being sold, and submits the buyer's identity to the National Instant Criminal Background Check System (NICS) to verify that the buyer has no record of being a "prohibited possessor". This typically takes only minutes, and can be done over the phone or internet.
The following comes from the FBI's informational video on the NICS check process. A check through NICS searches three federal databases: the Interstate Identification Index (known as III or "three I", which contains records on criminal history), the National Crime Information Center (known as NCIC, which contains information such as warrants and protection orders), and the NICS Index (which contains information on people known to be prohibited possessors). Additionally, if the applicant is not a US citizen, an Immigration and Customs Enforcement query is made. Every NICS check is assigned a unique "NICS Transaction Number" (NTN) for follow-up if there are any delays or problems.
If none of the databases yield any hits, the transfer is approved and the FFL is instructed to "proceed". If there are any hits, the FFL is advised "delay" while the results of the search are reviewed by an FBI employee. Usually, it is found that the hits are not applicable, are not federal/state disqualifiers, or actually belong to someone with a similar name. When this is the case, the transfer is approved. A delay for review can take up to three business days: if a decision is not rendered within that amount of time, the FFL is permitted by law to go ahead with the transfer or deny it at his own discretion. When one of the databases does reveal that the applicant is a prohibited possessor, the FFL is advised to "deny" the transfer.
Denials do happen by mistake on occasion, and an appeal process is in place. You can enter the NICS transaction number on their website to attempt a resolution. If you encounter chronic delays or denials by mistake, you also have the option to submit an application to the "Voluntary Appeal File", which is a database set up for streamlining NICS reviews for those who run into frequent problems that result in spurious denials (such as sharing the name of a person who is a felon).
Cost vs. Value:
Before you actually buy the firearm, it's important to know what the gun is worth so you know if you're getting a fair price. Many retail tags will "helpfully" list the Manufacturer's Suggested Retail Price (MSRP) so you can see what a great deal you're getting. This is actually a dirty marketing psychology trick known as "price anchoring", and knowing about it is the only defense. We know what numbers mean but our minds are actually not good at interpreting the values of numbers, because prices are a deceptively abstract concept.
If a price tag says $800, your first reaction might be that this is not a reasonable price to pay. Now let's say instead that the price tag tells you that the MSRP is $1,100 but the store is asking "only" $800. Nothing has actually changed in this scenario -- the gun did not cost any more or less to manufacture and does not cost any more or less to buy -- except that your mind was "anchored" to the higher MSRP as the item's actual value. It's difficult to even think of the item anymore in terms of not being worth the price your mind was "anchored" to, hence the name. Then, by comparison, the same $800 price now makes you feel like you'd be getting a good deal that you wouldn't want to miss out on.
"Sale" prices are similarly not often much of a discount off the actual selling price, because the profit margin for retail firearms is actually fairly small as it is.
Private sales:
Many states have little to no restriction on an individual privately selling a gun to another individual, though some states require that an FFL holder transfer any gun between individuals. In those states that do not regulate transfers, there is no paperwork involved in a sale as long as both parties are residents of that state. This is a right of free commerce that is disparagingly referred to as the "gun show loophole" to Federal firearms law.
Under Federal law, though, a gun sold to a resident of another state must be transferred by a dealer with an FFL. The FFL will charge a fee for the "labor" of processing the transfer for you, typically between $20 and $30 (it's not reasonable to pay more than this unless it's not feasible to travel to the next-nearest FFL). Most big gun store chains do not want to do transfers for guns they aren't selling themselves, so they try to discourage such by charging an exorbitant transfer fee of $35 or more. Apparently they think you will buy the gun from them for full retail price instead, but in actuality this practice only pushes savvy consumers to take their business elsewhere. Most small shops, on the other hand, will be glad to make the easy buck.
Buying Online:
If you're looking for a firearm that is relatively obscure (or has a relatively obscure configuration), you'll probably have the most luck finding the gun for sale online. Local shops usually can't afford to stock exotic or collectible guns that don't have a high chance of selling, but support your local businesses and check with them to see if they can place a special order for you.
Gunbroker.com and Armslist.com are auction sites similar to eBay that are very popular, and have the advantage of being searchable by make, model, or keyword. Be aware that asking prices on Gunbroker tend to be a little high. It's a good idea to search for auctions of the gun you want to buy that have already closed, to see an average of what they have actually sold for and not what the current seller is asking. It's fairly common for sellers to list an item with a hidden reserve of much more than the gun could conceivably sell for, just to feel out what the gun might go for if they decide to get rid of it in the future.
The sellers on such websites are often but not always FFL dealers. Everyone there earns feedback ratings just like on eBay, which you should scrutinize. There is a calculated risk involved in buying from sellers who have little to no feedback accumulated, because on the one hand they don't have a long track record of positive customer experiences yet, but on the other hand the best deals often come from inexperienced sellers who don't know what their gun is worth. Use caution if the pictures are unclear: this could just mean the seller has a low-quality camera or poor photography skills, but it could mean the seller is trying to obscure something. If you have any questions, there's a link on the auction page to send the seller a message. If the seller dodges your question, gives an evasive answer, or doesn't reply, trust your instincts and pass on the transaction.
If you find the gun you're looking for, you can try your luck bidding or just "buy it now" for the asking price. You will receive instructions for sending payment. The main difference between eBay and gun auction sites is that eBay does not allow gun sales, and PayPal will not allow transactions for firearm sales so the gun auction sites cannot use this service. Occasionally people will use PayPal without making any mention of firearms in the transaction. This does violate their terms of service and they will terminate your account if they find out about it, but the risk of that happening is relatively small. The main concern with using PayPal is if the sale goes sour or is a scam, you can forget about receiving any assistance from PayPal when you tell them a firearm was involved: you won't be able to get your money back, and they will terminate your account. For these reasons, it is best to use other methods of payment.
If the seller has a brick-and-mortar gun shop, they will usually be capable of accepting payment by credit card. However, by far the best method of payment for online sales is a US Postal money order. If on the small chance the sale goes badly or turns out to be a scam, the US Postal service will bring considerable muscle to the table in investigating any case of mail fraud. A credit card company, by contrast, will usually just write it off and might just make you pay the $50 maximum amount allowed by federal law for a fraudulent credit card transaction.
After completing the auction but before you pay, unless it's a private sale from a seller in your own state you will need to have a local FFL dealer standing by to receive your new firearm: call them with the contact information of the seller so they can fax or email their FFL to them. After everything is set up, the seller will mail your purchase to your FFL. After it arrives, the FFL will notify you to come pick it up. When you arrive, you will go through the same procedure for the Form 4473 as described above in the "Buying from an FFL" section, and the FFL will charge you a modest fee. Be sure to inspect the firearm carefully before filling out the form, because if the gun is not as described, returning it for a refund after you take legal possession of it will be much more difficult.
Many gun-related forums have "classifieds" sections for listing firearms for private sales, as well.