Well, looks like my Dad is at it once again. He finished two rifles this summer and is now able to work on one for himself:
The barrel, a .40 swamped barrel, was just finished being inleted yesterday. He band sawed the stock from a blank. He also made the chest the rifle is sitting on from scrap pine he had lying around.
The muzzle area. He cut the groove and drilled a 13" hole for the ramrod today and was sweating bullets. The drill can sometimes turn and run crooked and come up through the barrel channel or the side of the stock.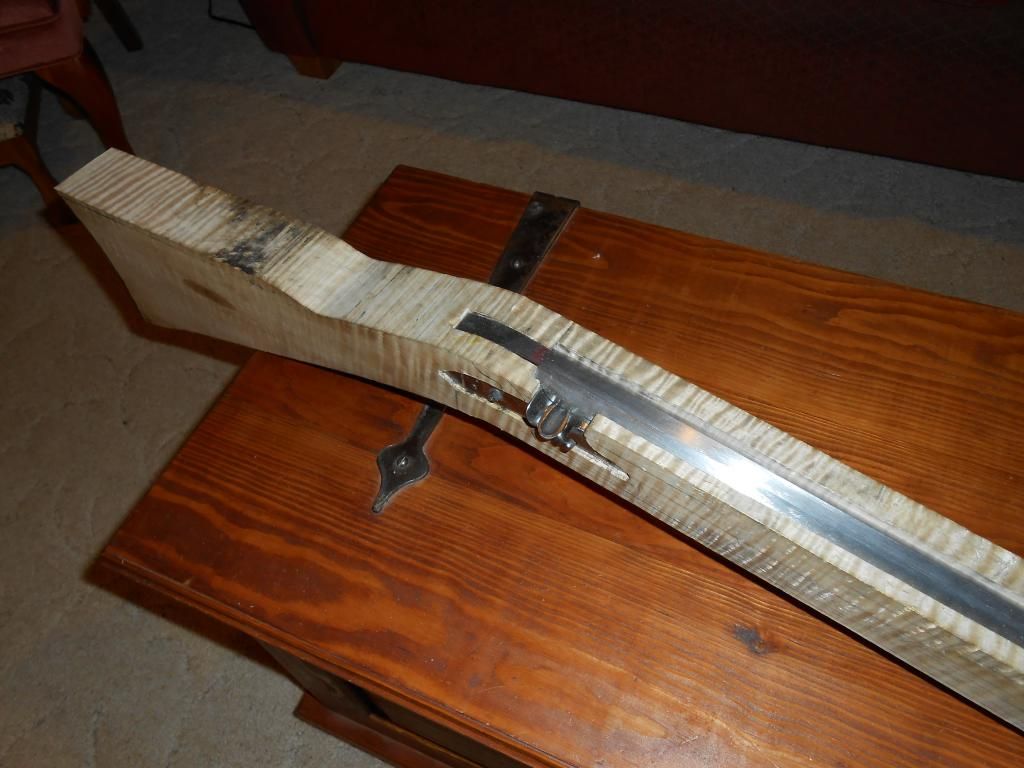 He was able to fit the lock plate in as well. Yes, the barrel is not dead center in the stock. He needs the extra wood for the cheek piece, which he will do when he slims the stock down.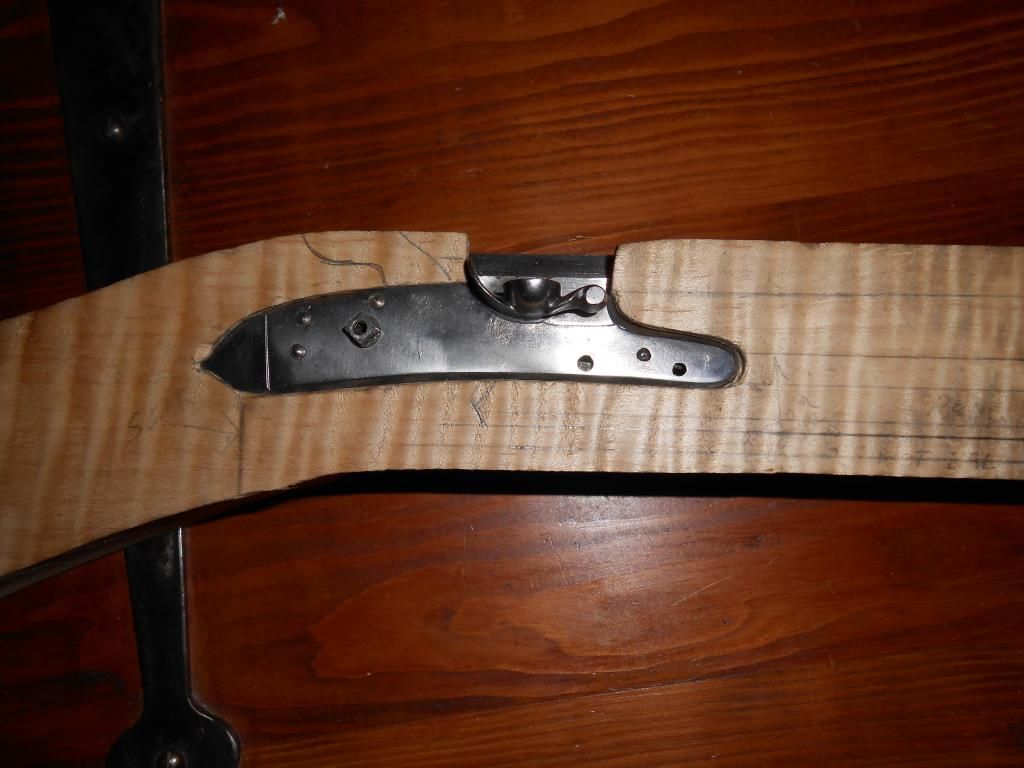 Lock plate detail. He still has to finish polishing, fitting and tuning the lock, but not until the stock and barrel are nearly complete. Note the pencil lines in the upper left for reference.
Left side. Lots of wood to come off and yes, that beautiful figure runs throughout the whole stock.
Close up of his reference marking, always in pencil. Also, notice the gouges to the left, following the grain pattern vertically. Curly maple likes to do that when you are carving, scraping or sanding it.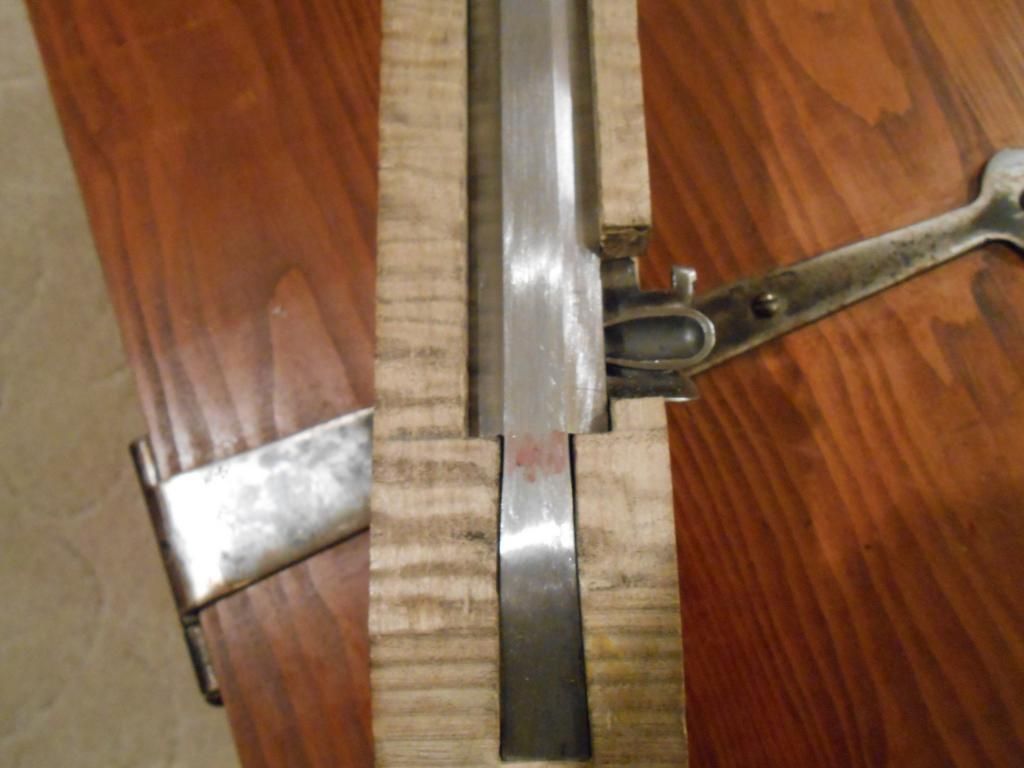 Barrel, barrel tang and powder pan of the lock. A screw will go through the tang, down through the wrist of the stock. The figure of the wood is quite clear.
This should be a sweet looking and shooting rifle when he is finished. The "swamped" barrel tapers from the breach to the muzzle and flares out again about 1/3 the way to the muzzle. Very difficult to inlet, about 20 hours or more just getting that in. Right now, you need a rubber hammer and a dowel to free the barrel from the stock. He got it that tight!
I plan on taking more pics as he progresses. This is his winter project and he will be taking his time with it, so be patient. It will be worth it.
BTW, some specs:
.40 cal, 42 inch octagon barrel with round bottom rifling with 1:72" twist
Flint lock ignition, black powder only.
Curly maple stock
Basic shape will be in the Lancaster County School style.
Brass furniture (trigger guard, but plate, etc.) so far, but may change.